Well, chances are by now, you've probably heard of Akshata Murthy, the wife of Chancellor of the Exchequer, Rishi Sunak.
She's hit the headlines quite a few times mainly because of how insanely wealthy she is. She's also courted a bit of controversy with her use of the furlough scheme during the pandemic, despite being so rich.
So, with Rishi Sunak tipped to become the next prime minister, we thought we'd take a closer look at the lady that stole 'Dishy Rishi's' heart.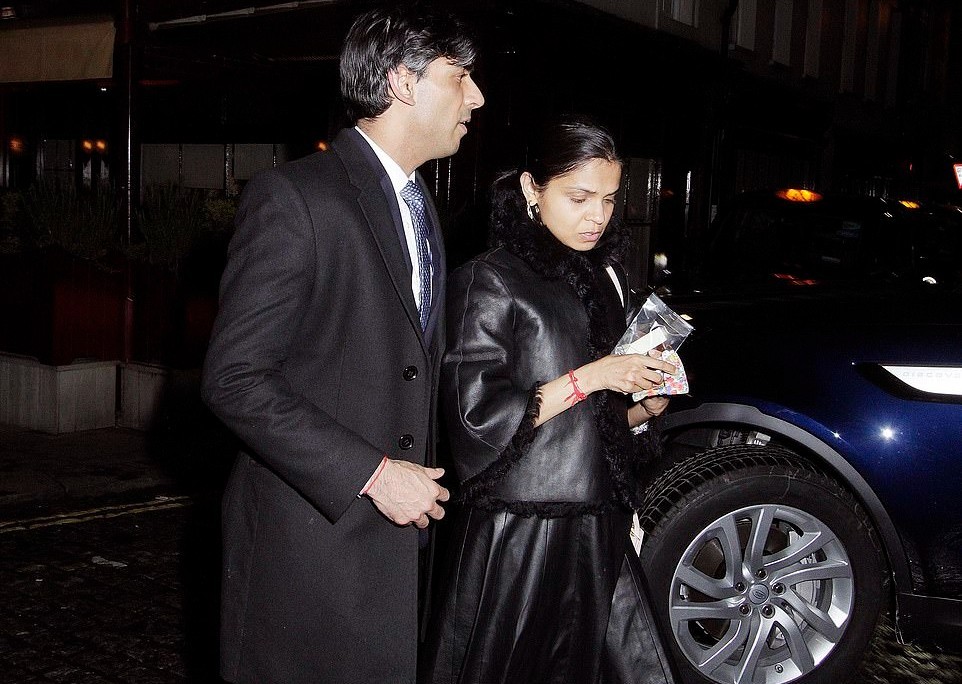 Who is Rishi Sunak's Wife?
Born in 1980 in a town north of Bangalore called Hubli, Akshata Murthy was predominantly raised by her paternal grandparents in order to allow for her parents (Narayana Murthy and Sudha Murthy) to work on launching the family business.
Is Akshata Murthy richer than the Queen?
Rishi Sunak has tried to downplay the fact that his wife is pretty rich. But the truth is Akshata Murthy is very wealthy with a net worth estimated at £430 million (which yes, means she's richer than the Queen who according to The Sunday Times Rich List has an estimated net worth of £350m ).
Sunak isn't doing too badly himself with an estimated net worth of £200 million.
Murthy's family are said to own shares in the company that manages the running of restaurants Wendy's and Jamie's Italian in India as well as a joint venture with Amazon worth an eye-watering £900 million a year.
Recently Murthy came under fire for claiming £100,000 from the furlough scheme for the boutique gym Digme Fitness Limited, in which she has a 4.5% stake as well as for her luxury clothing store in London.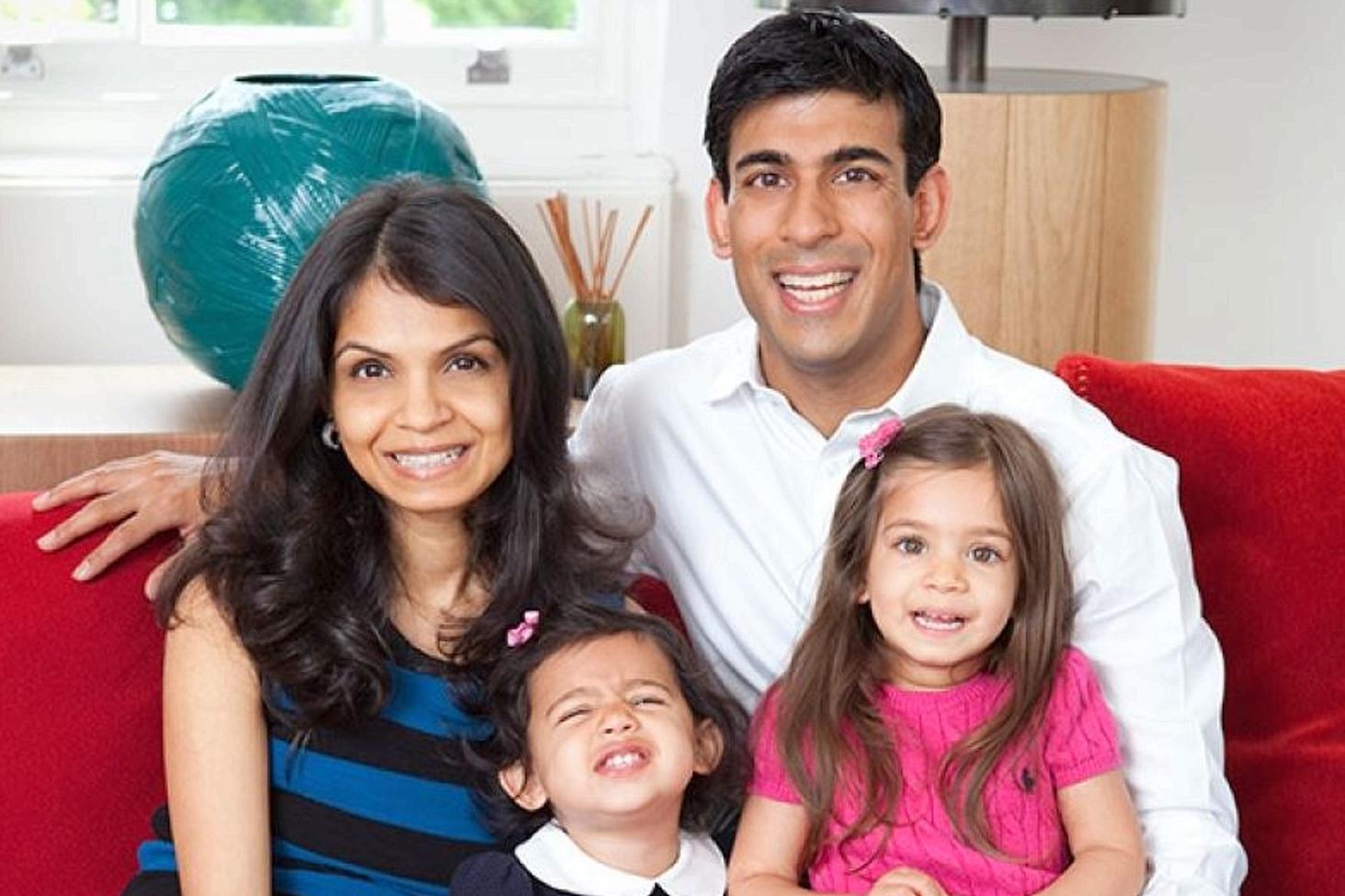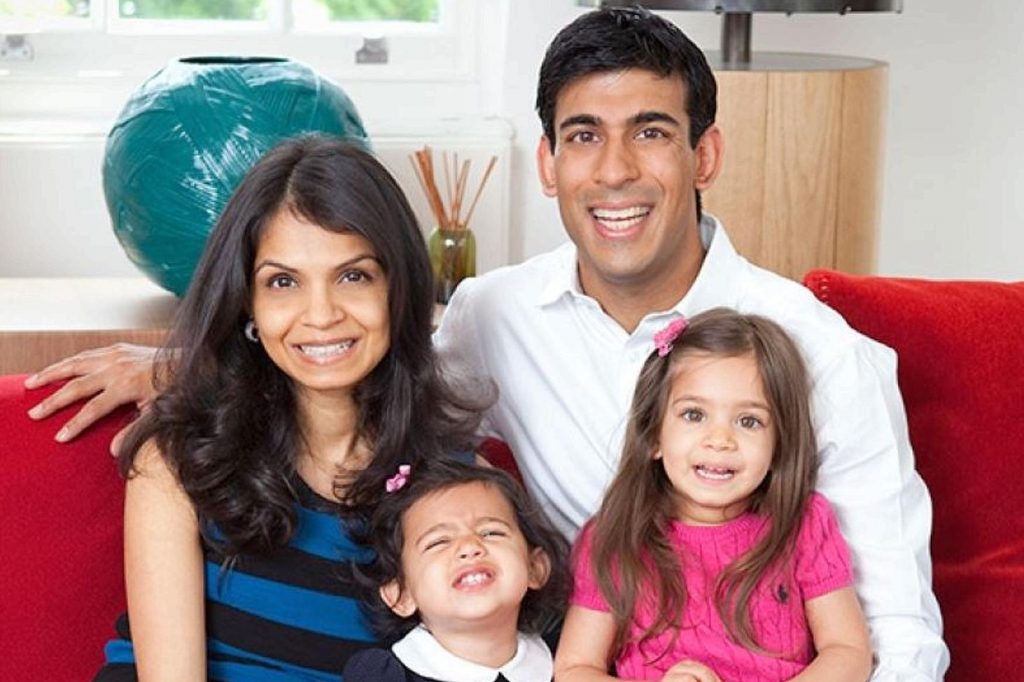 Who are Akshata Murthy's parents?
Murthy is the daughter of Narayana Murthy who is listed as the sixth richest man in India, co-founded the IT company Infosys and is dubbed the father of the Indian tech sector.
Her mother Sudha Murthy is an engineering teacher, businesswoman, and chairperson of the Infosys foundation.
In an interview in 2017, Sudha Murthy relayed how she also famously put a couple of women rightly in their place after they asked her to leave the business class queue at Heathrow airport simply because she was wearing a sari and they presumed she was flying economy or 'cattle class' as they referred to it.
Her response? 'Class does not mean possession of a huge amount of money, there are plenty of wrong ways to earn money in this world. You may be rich enough to buy comfort and luxuries, but the same money doesn't define class or give you the ability to purchase it. Mother Teresa was a classy woman. So is Manjul Bhargava, a great mathematician of Indian origin. The concept that you automatically gain class by acquiring money is an outdated thought process.'
How did Akshata Murthy meet Rishi Sunak?
Akshata Murthy met Rishi Sunak at Stanford University after Sunak won a Fulbright scholarship to attend the world-leading institution. Their wedding took place in 2009 and was a lavish two-day affair held in Bangalore.
After originally residing in Calfornia, the pair moved to Yorkshire with their two daughters named Krishna and Anoushka and recently build a £400,000 leisure complex at their £2 million Yorkshire mansion.
They own at least four properties including an apartment in Santa Monica and a gorgeous £7 million, 5-bedroom home in Kensington.
What does Akshata Murthy do?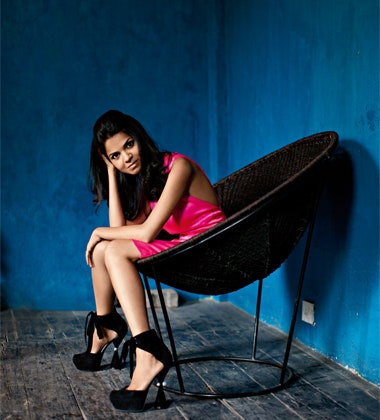 A Claremont-McKenna College and Stanford business school alumni, Akshata's career path is far removed from where she started. Ditching a career in finance and marketing, she decided to follow her first love – fashion and set up her own label, Akshata Designs.
Her clothing line centers around discovering unknown Indian artists from remote villages and bringing their art to life with her designs. Profits from the collections are given to the artists as a way of giving back to the community.
Talking to Vogue India, Akshata described her fashion philosophy as one that cares about "the story behind a particular garment, its authenticity, craftsmanship and protecting a rich heritage."
She said, "I care about doing something in India, for India because it's part of our family's DNA."
Murthy is also a director at Catamaran Ventures – a venture capital firm set up in 2010 by her father.
Will Rishi Sunak become prime minister?
Rishi Sunak made a great impression with his management of the economy during the pandemic, and it looked like his career in the Conservative party was on the up.
However, his popularity has taken a hit with his recent increase in National Insurance tax. Nevertheless, there are whispers that Rishi Sunak could become Prime Minister once Boris Johnson's time is up.
If that's the case, it's quite possible we'll be seeing a lot more of Akshata Murthy. Watch this space…