Oooh what we wouldn't give to sip on a girly cocktail right now while sunning ourselves on a beach somewhere far, far away…
You feel like this too?
Alright, while we can't magically transport you to the Maldives or some other dreamy location, we can help with the cocktail part of the scenario.
If, like us, you love a girly cocktail or two, read on for some cocktail recipes you can make yourself.
From rum-based cocktails to girly vodka drinks, we've got it all!
But first….here are some tools you'll need to make your yummy cocktails!
What is a girly cocktail?
Girly cocktails are usually sweet, colourful, and beautifully garnished with a cute umbrella or fruit. If a cocktail is made up of mainly fruit juice, the more feminine it's considered to be.
So, basically, a Cosmopolitan, Pina Colada, and a Frozen Strawberry Daiquiri are all thought to be girly drinks. But girly drinks aren't always fruity or colourful, but they are always sweet.
Well, we love sweet alcoholic drinks so as you can imagine we adore girly cocktails and we thought why not make a compilation of girly alcoholic drinks that can easily be made at home.
27 Easy Girly Cocktails You Can Make At Home
1. Strawberry Daiquiri
A lovely frozen cocktail best enjoyed when it's blazing hot, Strawberry Daiquiri's are made with rum, lime juice, and of course, strawberries. You make it as you would a smoothie and it's super refreshing. Click here for the full recipe.
2. Cherry Bubblecake
Like Prosecco and Amaretto? Then this is the cocktail for you! It's a fun cocktail, that's pretty sweet. As the name suggests, it's like having a cake in a glass. Click here for the full recipe.
3. Malibu Sunset Cocktail
This cocktail looks harder to make than it actually is. A blend of Malibu coconut run, sweet grenadine, and pineapple, the trick is knowing how to layer the grenadine to get a beautifully finished cocktail. Click here for the full recipe.
4. Strawberry Lemonade Vodka Slush
This slush puppy with a kick is everything you could wish for on a hot summer's day. Just chuck strawberries, lemonade, and ice in a blender and that's it! Click here for the full recipe.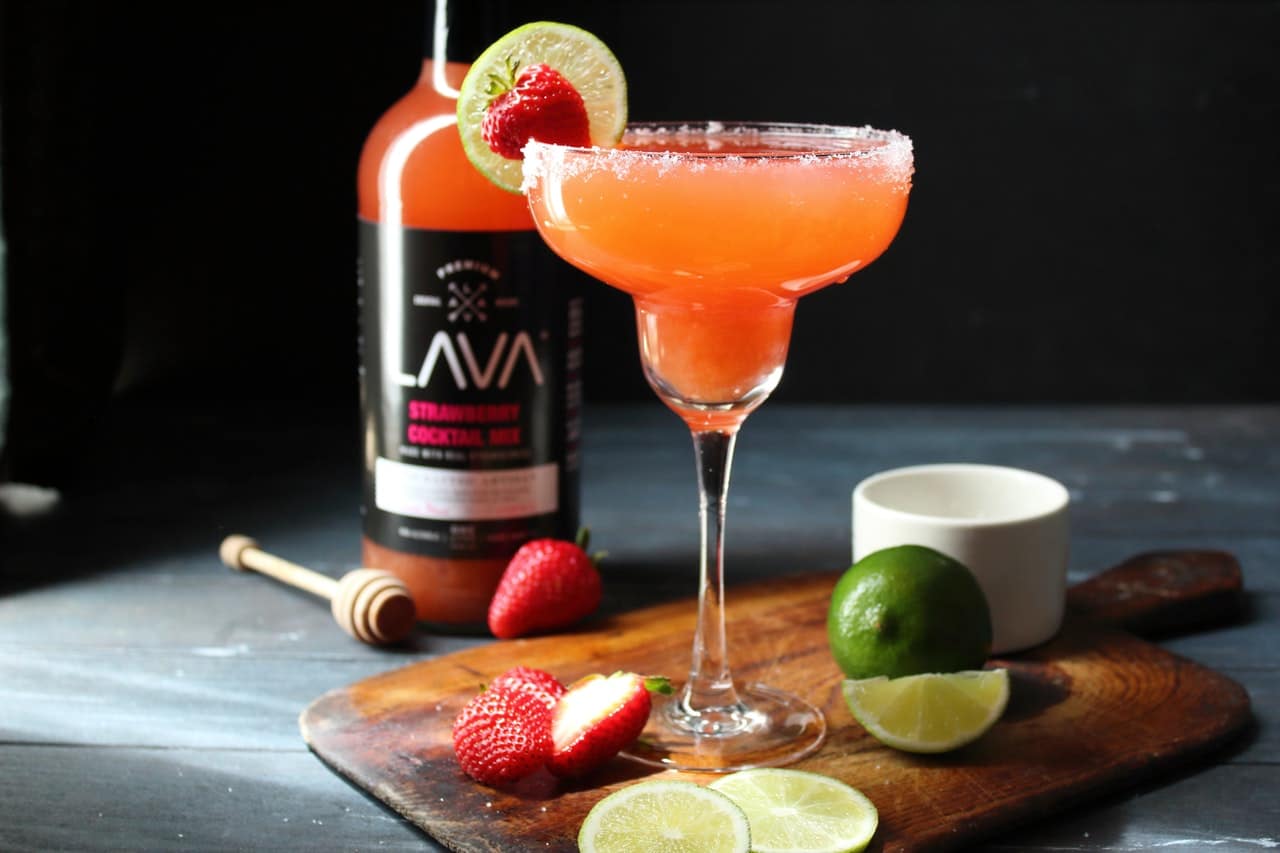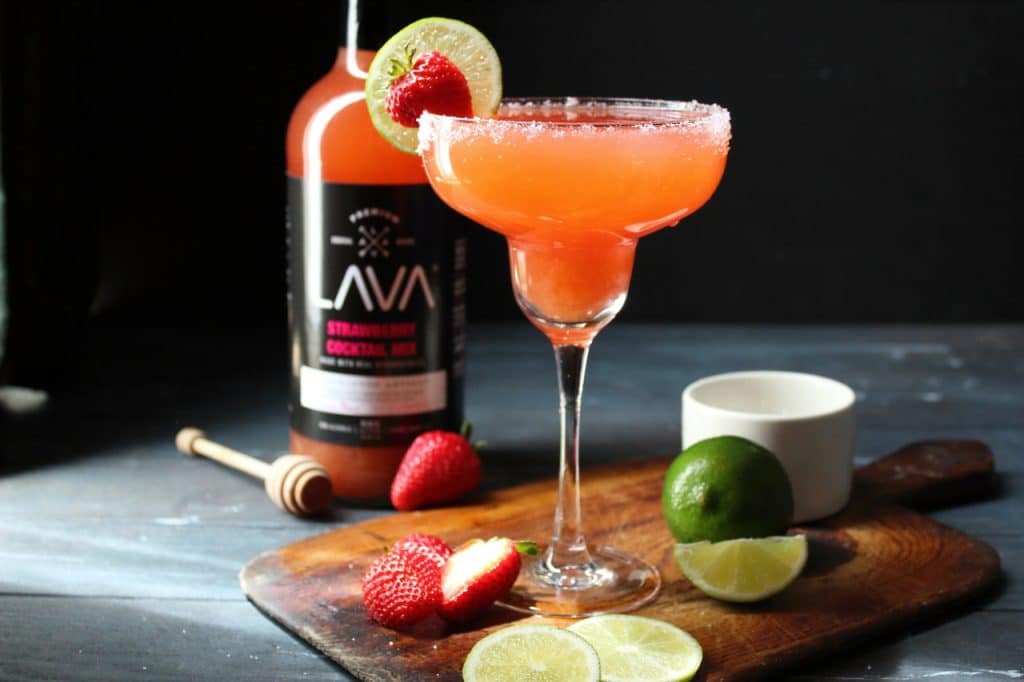 5. Coconut Pineapple Martini
Who doesn't love coconut and pineapple? They're the perfect combination and when mixed with martini you get a light, refreshing cocktail that tastes much like a Pina Colada. Sounds good right? It sure is. Click here for the full recipe.
6. Pineapple Chocolate Explosion
A tropical flavoured cocktail with a hint of chocolate, this cocktail is sooo delicious. An unusual combination of chocolate vodka, banana liqueur, white Creme de cacao, pineapple juice, and sprite somehow works. It's full of calories but it's a lovely treat. Click here for the full recipe.
7. Blue Hawaiian
Another pina colada tasting cocktail except this one's blue. If you fancy being experimental and trying something different have a go with the Blue Hawaiian. You'll need pineapple juice, cream of coconut, white rum, and blue curacao. Garnish with a cherry and pineapple. Click here for the full recipe.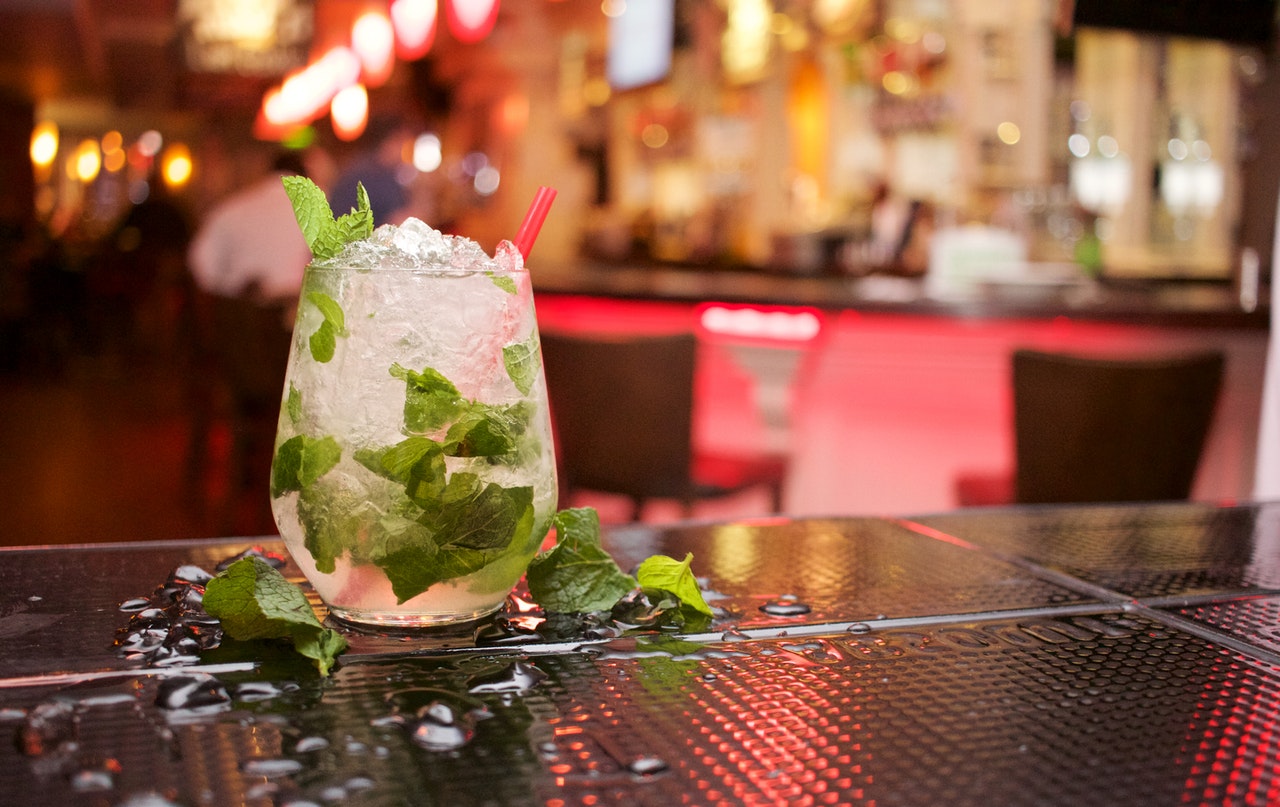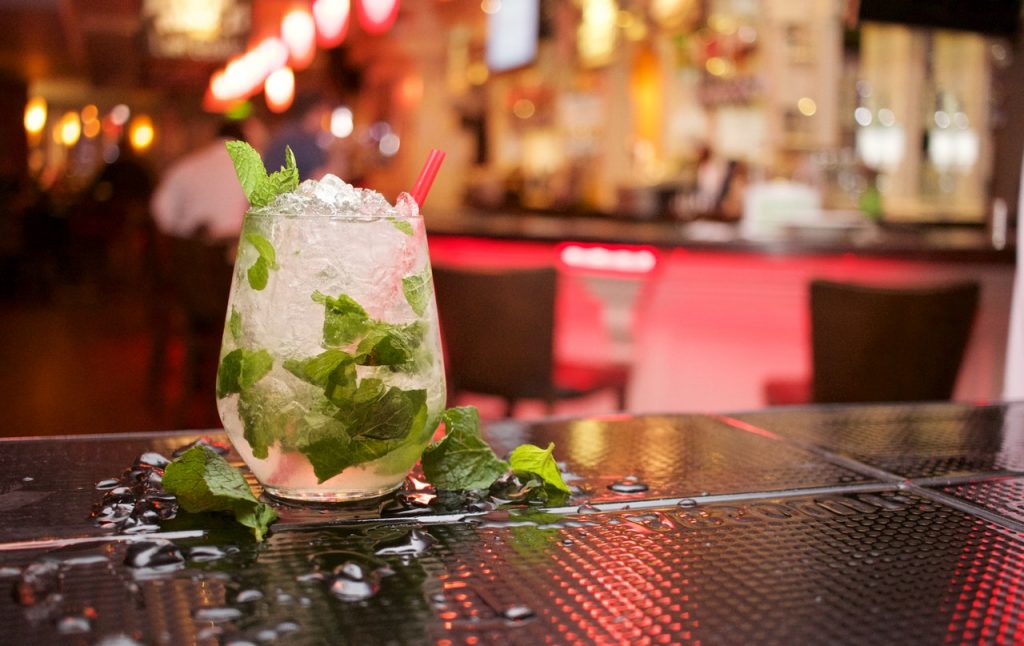 8. Banana Split
If you love a banana split, you'll adore this cocktail. It's pretty much like a milkshake with a kick. All you'll need is vodka, banana liqueur, creme de cacao, vanilla ice cream, and cherries to garnish. Click here for the full recipe.
9. Mojito
Oooh, the Mojito! This is possibly our absolute favourite cocktail. But it's a dangerous one. It's so tasty, we end up drinking it super quick. A simple cocktail made with club soda, mint, lime juice, and white rum it's the perfect drink to enjoy on a lazy Saturday afternoon. Click here for the full recipe.
10. Sex on the Beach
A typical girly cocktail, Sex on the Beach is fruit, sweet and delicious! With a vodka alcoholic base, the sweetness comes from peach schnapps, orange juice, and cranberry juice. Click here for the full recipe.
11. Peach Crush Cocktail
The perfect drink to serve when you're entertaining especially in the summer, peach crush cocktails look and taste amazing. You'll need peaches (of course), peach vodka, peach liqueur, peach nectar, and club soda. Click here for the full recipe.
12. Margarita
If you love a Mojito, you'll love a Margarita. Made with tequila, lime juice, and orange liqueur. You'll need salt and lime wedges to garnish and that's it. In the summer, enjoy it frozen! Click here for the full recipe.
13. Long Island Iced Tea
Named after Long Island (the largest island in the U.S), and dating back to the 70's, Long Island Iced Tea's must be handled with care. Made with vodka, gin, tequila, rum, triple sec, lime juice, and coke, this is a super strong cocktail! Click here for the full recipe.
14. Lemon Drop Martini
If you're a sweet and sour type of gal then look no further than the lemon drop martini. It's also Oprah's favourite cocktail. Like the Long Island Iced Tea, it's really strong and was made in the '70s. This beauty of a cocktail was created by San Francisco bartender Norman Jay Hobday and it's really easy to make. Just get your hands on some sugar, lemon, vodka, triple sec, lemon juice, and ice. That's it! Click here for the full recipe.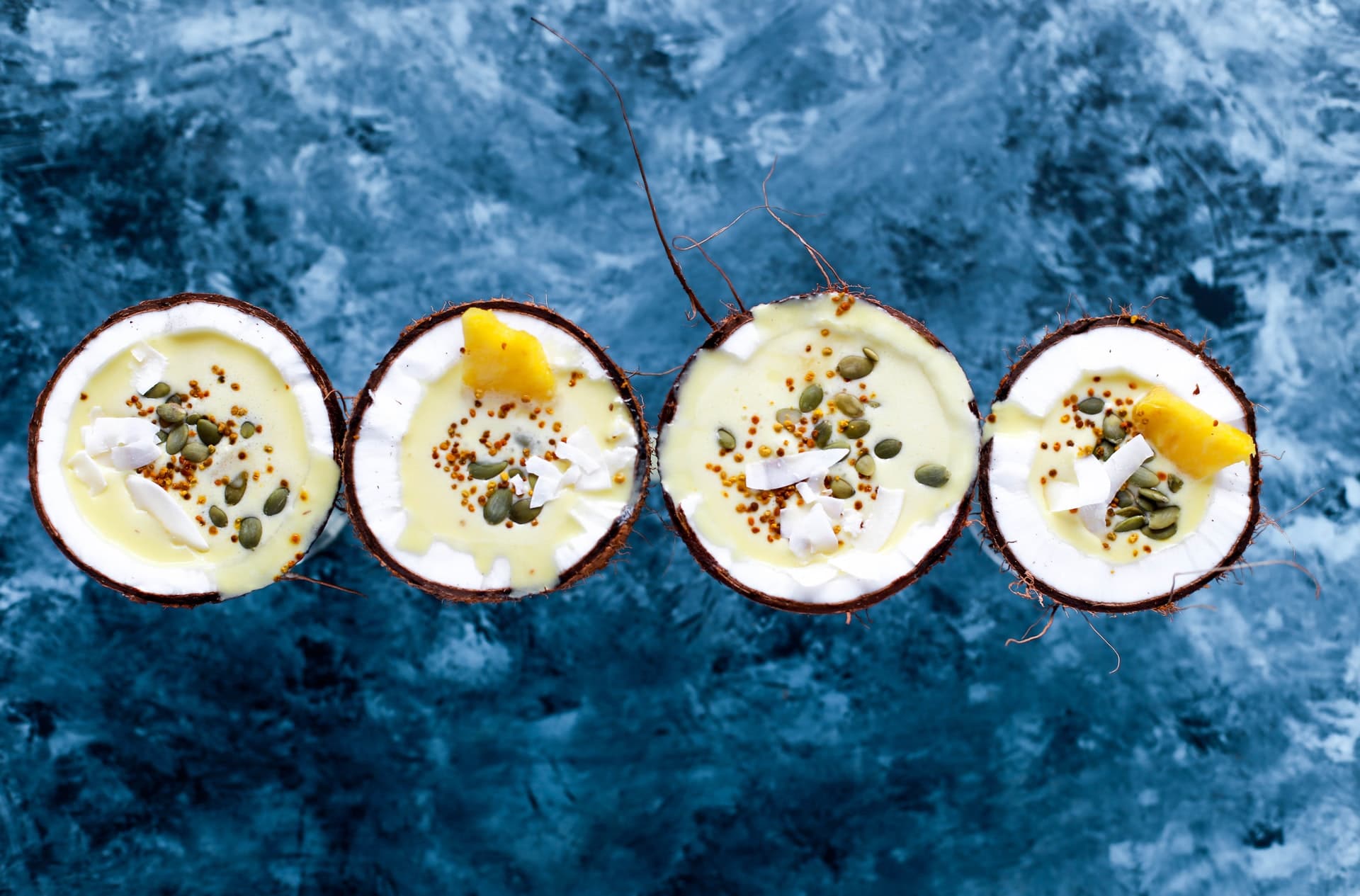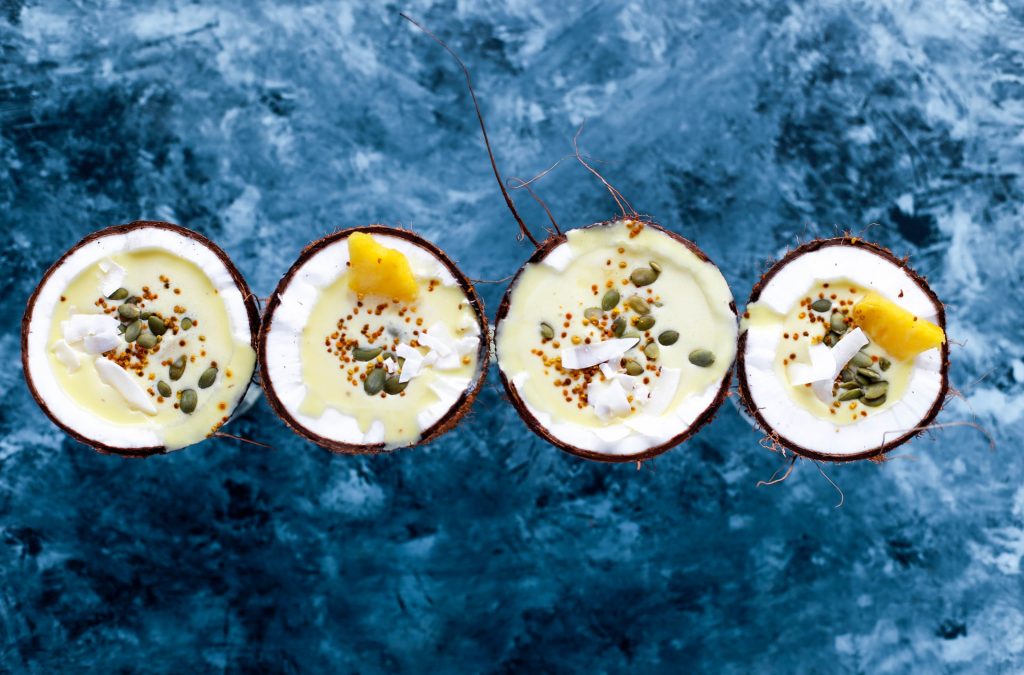 15. Pina Colada
Sip on a Pina Colada, and for a split second, you'll think you're in the tropics. A beautiful blend of coconut, pineapple, and rum, the Pina Colada is the ultimate girly cocktail. Click here for the full recipe.
16. Pink Passion Party Punch
If you're looking for a cocktail that takes literally two seconds to make, Pink Passion is right up your alley. There are a few different recipes knocking about but one just has Jarritos Guava, Vodka, and ice. So simple. Click here for the full recipe.
17. Watermelon Vodka
As far as cocktails go, this one's light on the calories. Like the name says, this is a beautiful blend of watermelon juice and vodka with sparkling water and a dash of lime juice and maple syrup. Click here for the full recipe.
18. Sex on the Beach
A citrus-tasting cocktail that's layered to perfection with orange juice, peach schnapps, vodka, and cranberry juice. Oranges and cherries are used to garnish. Click here for the full recipe.
19. Sangria
Originating from Spain and Portugal, Sangria is like a fruit punch. Made with red wine, chunks of fruit and a bit of brandy, it's surprisingly refreshing. We've always thought Sangria was only made with red wine, but as it turns out, you can make white wine sangrias too. Click here for the full recipe.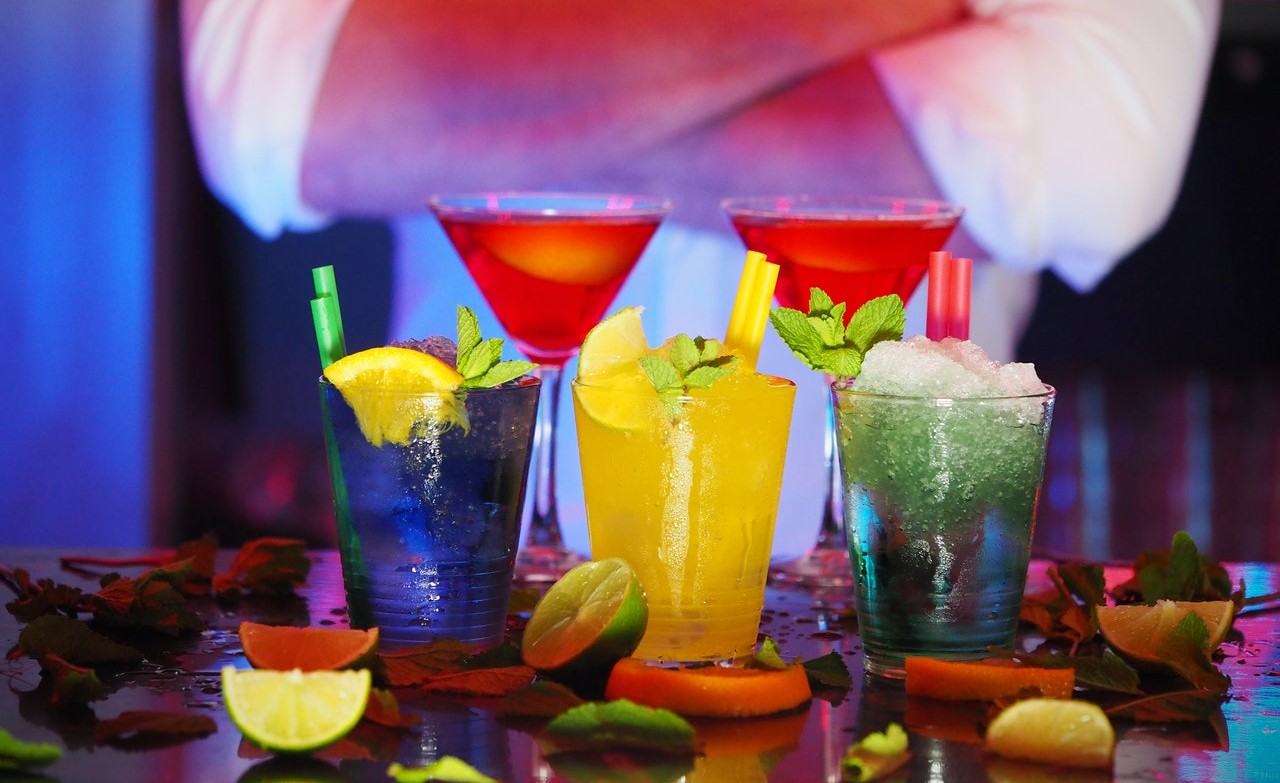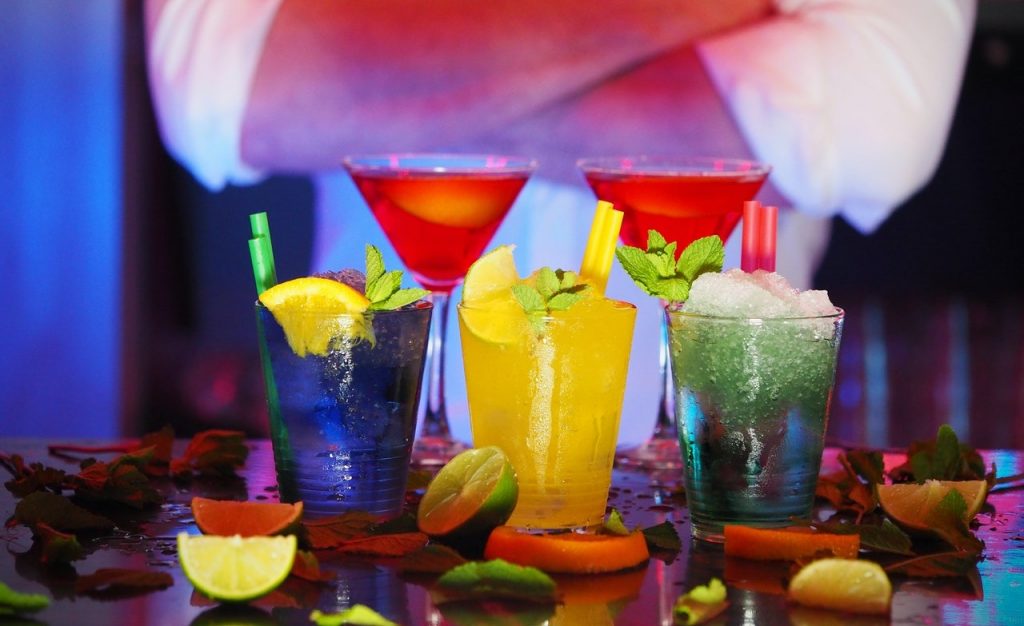 20. Mimosa
The ultimate brunch cocktail, mimosa are hands down the easiest cocktail to make ever. Just mix champagne or prosecco with orange juice together in a champagne flute and you're good to go! Mimosa's are also ideal for serving at baby showers and weddings. Click here for the full recipe.
21. Cosmopolitan
We'll forever associate cosmopolitans with Sex and the City. Why? Well not only was it Carrie's favourite drink but the show was the first time we'd even heard of a Cosmo. Served in martini glasses and made with vodka, cranberry juice, lime juice, and triple sec, sipping on a Cosmo will have you feeling like you're in an episode of Sex and the City! Click here for the full recipe.
22. Toddy Dream
Looking for a new rum-based cocktail to try? Why not give the Toddy Dream a go. A nice combination of toddy, malibu, coconut milk, and coconut treacle, all you've got to do is pour everything (apart from the treacle) into a shaker and give it a good shake with some ice. Chuck it all into a glass and add the treacle to make it look pretty. Click here for the full recipe.
23. Bailey's Chocolate Martini
Ahhh, who doesn't love a bit of Baileys! Bailey's Chocolate Martinis are a wonderful treat, especially during the festive season. To recreate this dream cocktail you'll need Baileys Irish Cream, vodka, chocolate liqueur, and a sprinkle of cocoa powder to garnish. Click here for the full recipe.
24. Mai Tai
There's a bit of a dispute as to when Mai Tai's were actually created. Some believe it was 1933 while others argue it was 1944. However, we're just happy it exists because it's a great cocktail. Made with white rum, dark rum, Cointreau, almond syrup, orange juice, lime juice, ice, and maraschino cherries to garnish, you won't regret taking the time needed to make this beautiful cocktail. Click here for the full recipe.
25. Caramel Apple Martini
A gorgeous sweet and sour cocktail best enjoyed during the autumn months, you'll need apple cider, caramel vodka, butterscotch schnapps as well as apple and cinnamon sugar to garnish. Click here for the full recipe.
26. Blue Lagoon
So a blue lagoon looks like a blue hawaiian cocktail but it's not the same. The main difference between a blue lagoon and a blue hawaiian is that a blue lagoon is vodka based and a blue hawaiian is rum based. Both are equally as nice. If you'd like to try a blue lagoon, all you have to do is get your hands on blue curacao, vodka, lemon juice, orange juice, lime juice, soda water, maraschino cherries, and of course, ice.
27. Vodka Cranberry
Another favourite of ours in the summer months, vodka and cranberry is exactly what it says on the tin – a combination of vodka and cranberry. Add a bit of lime and ice and enjoy in the sunshine. Click here for the full recipe.
To Conclude
If you wish to share these recipes, selling cocktails that you make yourself is the ideal option. In this era of branding, your cocktail bar should have its own distinctive "label." Make your own Custom die-cut stickers with quotes, your logo, or a tagline. These stickers work well as freebies for your consumers and may be applied to cups. Stickers are a terrific approach for business owners who are not experienced with bespoke packaging to increase brand exposure at a very minimal cost.