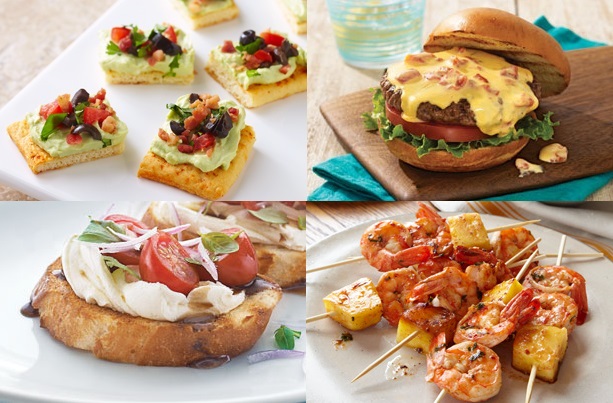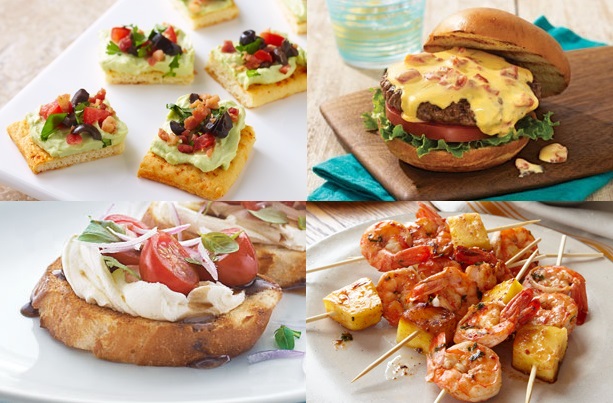 The success of any party boils down to three things: good company, plenty of drinks, and great food. Whether you're having a summer barbecue, holding a birthday party or just require some simple halloween treats at kraftrecipes.com, below are some great ideas and inspiration for the perfect party food, no matter what the occasion:
Cookies and Biscuits
Cookies or biscuits always go down well at any type of party and both adults and kids alike love them. The great thing about biscuits is that you can make a big batch so there's enough for everyone and you can personalize them in any way you wish, depending on the occasion. Halloween biscuits can be shaped in the style of a ghost or a bat, Christmas in the shape of trees and stars, and messages can be piped onto birthday style biscuits. These can also be doubled up as party favors by placing in a bag and tying a ribbon around them.
Snacks galore
Be sure to include a variety of snacks including chips and salsa, salted and roasted nuts, pita and hummus, pretzels and cheese straws. Make your finger food look stylish by placing them on lollipops and serving with dips. The Daily Meal has some quirky alternatives for stylish party food snacks including soup in shot glasses and vodka-infused tomatoes.
Cake and plenty of it
It doesn't matter whether it's a child's birthday party or an adult's birthday; both are likely to be disappointed if there's no cake, as will the guests. Vanilla and chocolate sponge cakes are always a safe option but if you're catering for a lot of people, you may prefer to make single cupcakes for everyone. If you won't be having a cake at your party, at least include a variety of desserts; cheesecake or some form of sweet pie is always a favorite!
Gourmet burgers
July 4th is just around the corner and if you're planning a party to celebrate, it just won't be the same without a gourmet burger. Delish.com has some great burger recipes for a July 4th cookout, made with everything from beef and lamb to sausage and black beans. For other accompaniments, serve with chilli dogs, fries, grilled vegetables and coleslaw and if you're in need of a gas grill, check over here for a great selection.
A selection of drinks
Whether the party is for children, adults or a mix of both, it is important to have a selection of drinks including soft, fizzy and alcoholic. If you're hosting an adult-only barbecue, why not offer punch and cocktails? If it's Christmas, don't forget the mulled wine and if it's a birthday party or anniversary, stock up on the champagne.
For a more elegant occasion
If you're celebrating an anniversary, a christening or holding a New Year's Eve party, you may prefer to deliver a more elegant menu. In that case a champagne brunch or a cold luncheon will be perfect. To really impress your guests, opt for appetizers such as caviar with blinis, spinach and goats cheese tartlets, bruschetta with chili vinaigrette or prosciutto-wrapped scallops.