Last Updated on 20th July 2021
You might get denim inspiration from the catwalk, social media, or fashion magazines. But a lot of us tend to forget that movies have also played a big role in shaping fashion jeans for men. From film sets to the red carpet, Hollywood's biggest stars have worn designer jeans for men
for decades, inevitably making them a coveted trend. Despite being produced as industrial workwear pants, men's designer jeans are now a universal wardrobe staple for men all over the world. Fortunately, today we can buy men's fashion jeans in just about every style, fit, and color from small boutique shops to online men's trendy clothing stores like Differio. 
In the mood to switch up your style with some movie inspo?
From men's colored jeans to summer-ready jorts, here are some unforgettable movies with noteworthy denim moments worth rewatching.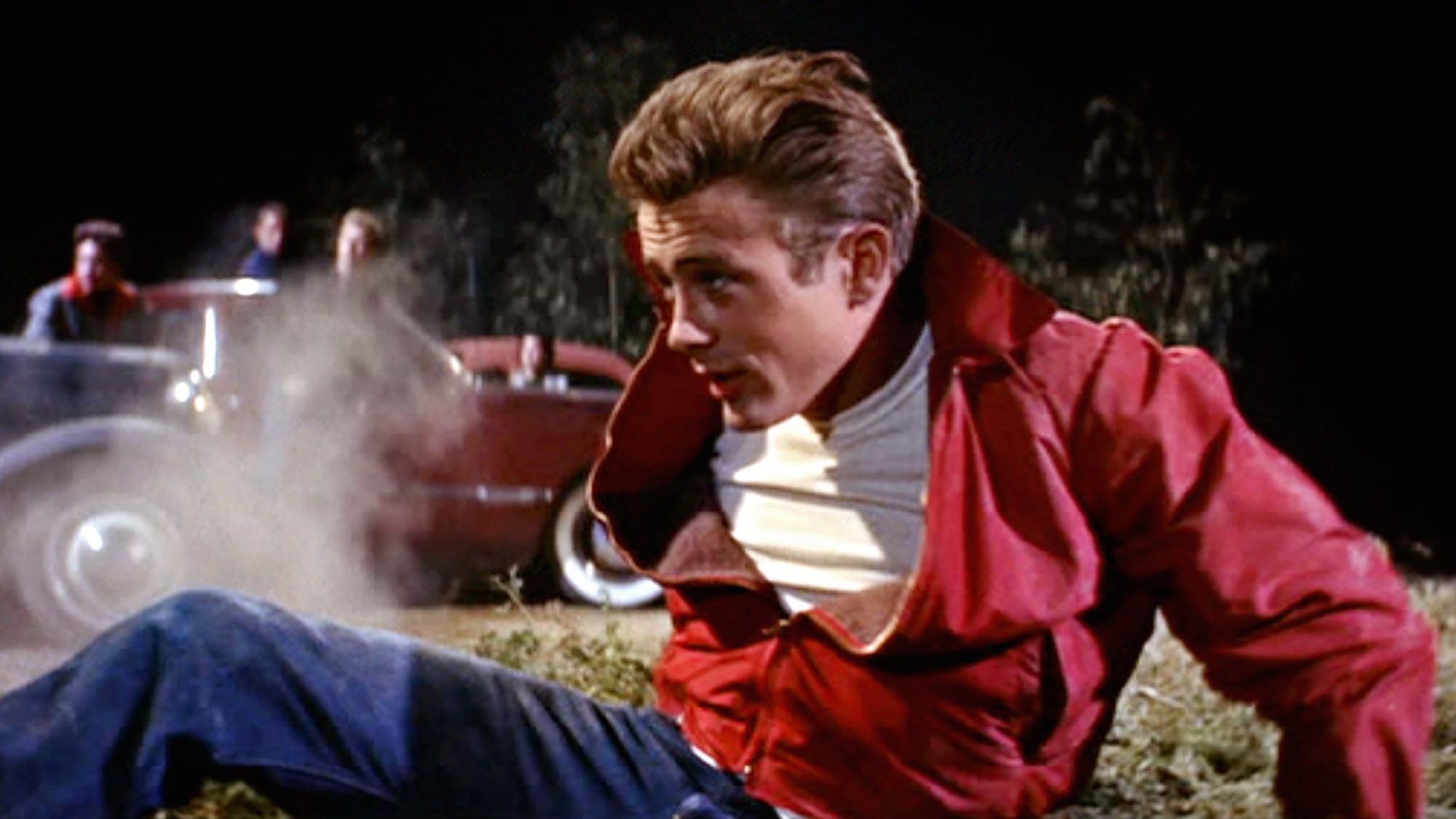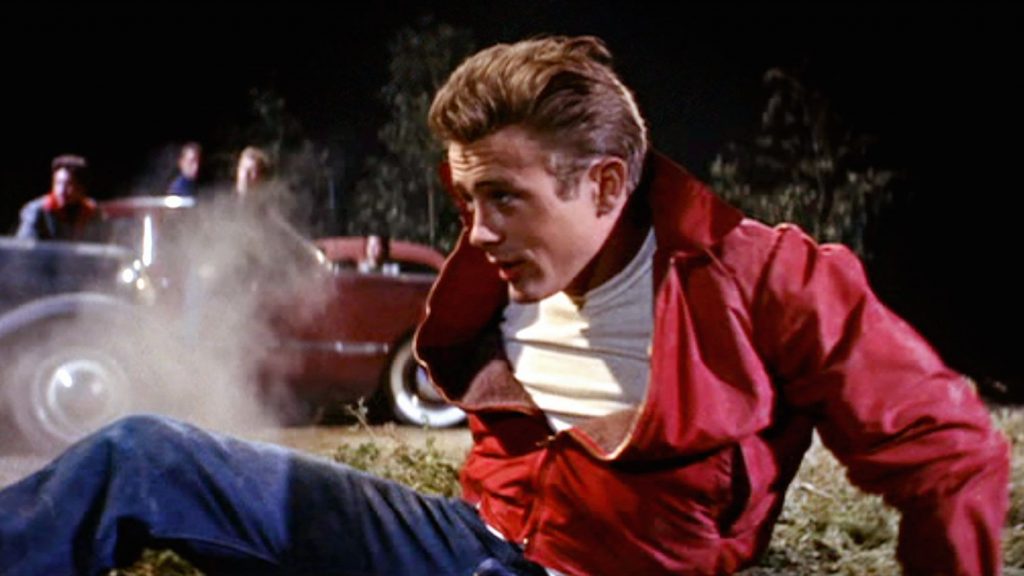 Retro Straight-Fit Jeans in Rebel Without A Cause (1955)
James Dean plays one of the most iconic characters in a distinct ensemble that's gone down in bad-boy history. Playing the role of troubled Jim Stark, his character is best known for wearing a bright red bomber jacket paired with a white t-shirt and men's fashion jeans with a straight-leg fit. Long before jeggings were invented, men's designer jeans from the fifties era were generally made from pure denim textiles without any spandex or elastane. 
To recreate this retro look, avoid super-stretchy jeans to stay true to the authenticity of the decade. You'll want to find trendy men's jeans in medium-wash denim that run straight from the hips to ankles. Don't forget to finish the outfit by heavily cuffing the ankles. 
Rockabilly Tapered Jeans in Grease (1978)
Grease was filled with timeless fashion moments from Olivia Newton's black spandex pants to John Travolta's edgy leather jacket. More importantly, the T-birds showcased retro-inspired mens fashion jeans that are still popular today. From indigo blue to mid-wash denim, the T-birds wore edgy tapered-fit jeans in a variety of washes.
Despite Grease being released in the late seventies, this musical mostly highlighted styles from the fifties. If you're digging the grease-lightning vibes, go for fashion jeans for men with a tapered fit that's slightly loose around the thigh and cuts closer from the knee down.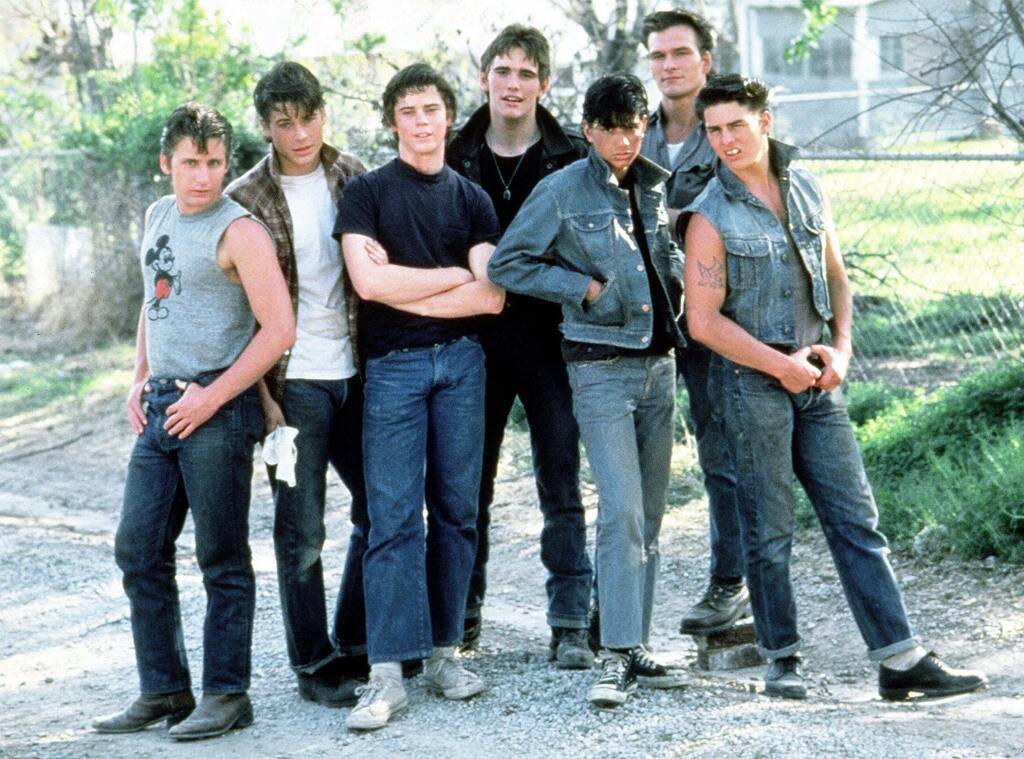 Antique-Wash Distressed Jeans in The Outsiders (1983)
Hollywood's biggest names starred in The Outsiders, such as Patrick Swayze, Tom Cruise, Rob Lowe, and Ralph Macchio. We can't decide if it's the star-studded cast or the men's fashion jeans that made this movie so iconic. This film is best known for the classic denim-on-denim outfits, as well as men's distressed jeans with light rips and dirty washes.
Want to rock cool jeans for guys just like the gang? You can copy their iconic looks by going for designer jeans for men in medium antique washes with distressed marks. For a really rugged look, try mens fashion jeans with a dirty tint. You can finish the denim ensemble with matching jean jackets or denim vests.
Faded Relaxed-Fit Jeans in Brokeback Mountain (2005)
Breaking film boundaries, Brokeback Mountain is an unforgettable romance drama that depicts all-American cowboys in a groundbreaking light. More importantly, what would a western film be without featuring cowboys in all-American blue jeans? Heather Ledger and Jake Gyllenhaal are known for their romantically complex roles wearing faded fashion jeans for men in a relaxed fit.
If you need a style change from today's mens urban jeans, try something with a bit of a western twist inspired by Brokeback Mountain. Try any pair of stylish mens jeans in a straight-relaxed fit (not too baggy) in a medium blue wash with a rugged faded treatment. Finish the look with western boots and a shearling collared jacket.
Slim Jean Shorts in Call Me By Your Name (2017)
In this coming-of-age film, you'll spot so many trend-worthy moments from scene to scene. From breezy camp shirts to patterned shorts, Chalamet and Hammer are dressed in stylish costumes that resonate with the Italian setting. And nothing else captures summer vibes better than Elio's effortless and cool jeans for guys, especially those slim-fit jean shorts.
Any guy can pull off a pair of slim-fit denim shorts. They're such a versatile wardrobe staple for beating the heat. You can get Elio's look by finding trendy mens jeans that hit above the knee with a slim fit that's still loose enough to cuff the hems. You can team it with a striped tank top or polo t-shirt.