Olymp and R2 Amsterdam shirts are both unique and of high quality.
These men's shirts are designed in Europe and cater to two different types of men. While Olymp dress shirts cater for business and smart casual outfits. R2 Amsterdam shirts are more casual, thanks to their distinctive prints.
Olymp's short history
OLYMP Bezner GmbH & Co. KG is based in Bietigheim-Bissingen, a small town based in southern Germany. Eugen Bezner founded the company in 1951 at the time they made shirts made from parachute silk and available military fabrics. Fast forward till today, they sell their shirts in over 40 countries and have numerous models and styles. The brand also expanded its range into ties, jumpers, and other knitwear.
Are Olymp shirts any good?
Olymp is known for using quality fabrics and applying great detail to the finish of their clothes. Only fine quality cotton is used, and in some of the slimmer models, you'll find this cotton mixed with a small percentage of elastane to improve comfort.
Where are Olymp shirts made?
The Olymp shirts are designed in Germany and manufactured in (eastern) Europe, ensuring a short supply chain and a smaller carbon footprint.
Which Olymp fit is best for me?
Olymp has several fits a few of their most common are:
OLYMP Level 5
OLYMP No. 6
OLYMP Luxor modern fit
OLYMP Luxor Comfort fit
OLYMP 24/Seven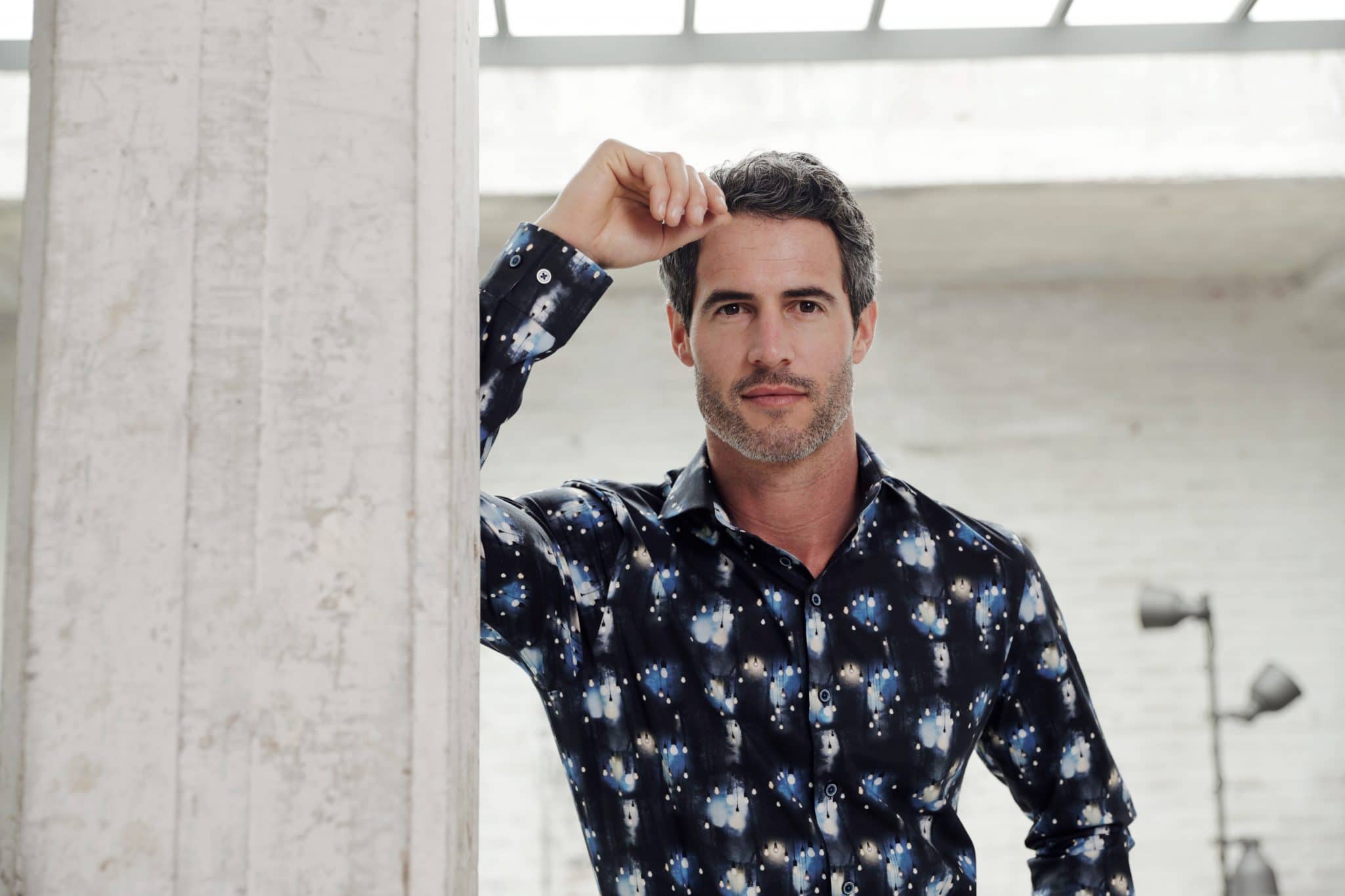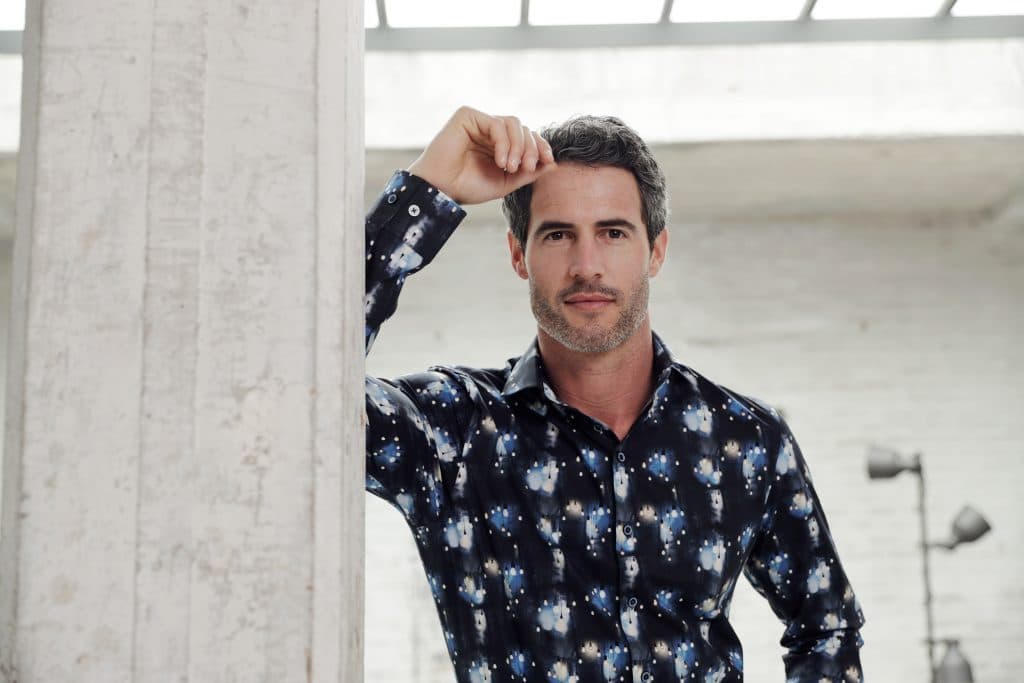 OLYMP Level 5
OLYMP Level 5 shirts are body fit, also known as slim fit, and cater to younger/ slimmer men. These shirts are available in trendy designs and basic colors.
OLYMP No. 6 Dress shirts
The dress shirts with the No 6. label are cut in a skinny fit. Those shirts have added elastane to increase the shirts' comfort.
OLYMP Luxor modern fit
The Luxor line are all 100% cotton shirts if you prefer a neat appearance and a trendy look at the same time then a modern fit is your pick. Not too tight but just right.
OLYMP Luxor Comfort fit
The OLYMP Luxor comfort fit line is perfect for those looking for some wide, spacious shirts. Available in basic colors and prints you'll be sure to find one that fits your taste.
Olymp 24/seven
The 24/7 line of OLYMP characterizes itself by the jersey or pique knitted dress shirts. Yes you heard it right. these shirts are knitted instead of woven. Thanks to the 100% cotton knit structure the dress shirts are extremely stretchy and comfortable without loosing their classic touch.
R2 Amsterdam short History
R2 Amsterdam is part of the Westbrook fashion group. This brand focuses on high-quality fabrics in striking colors or printed with eye-catching prints. Based in the Netherlands under the smoke of Amsterdam, hence the name R2 Amsterdam.
R2 Collection from Jumpers to Polo's and dress shirts
Although the dress shirts are R2 Westbrooks bread and butter, they have expanded their clothing range into polo shirts, jumpers, jackets, swim shorts and many more categories.
Difference between R2 Amsterdam and Olymp
Well, not to step on anyone's toes, but I think OLYMP is just German. Good quality, without too many things going on. R2 Amsterdam is perhaps typical Dutch where it wants to do things just a little bit differently. Hence the eye-catching prints and colors.
Which brand should you choose?
Well, the nice thing is, you don't have to because the basic OLYMP shirts are great for formal occasions, while the printed shirts from R2 Amsterdam are great for informal or casual events. So these brands work well together in your closet.