Last Updated on 13th February 2022
There's a reason why short haircuts for men are so popular. Not only are short hairstyles trendy but the majority of men's short haircuts require little to no maintenance at all. Best of all short hairstyles can be adapted to all types of hair.
Got curly hair? How about a fade with a curly fringe? Thick hair? Why not opt for a textured crop?
Whether it's the crew cut, Ivy league, buzz cut, or French crop, the best short haircuts are those that look smart, timeless, and don't need much maintenance. Who wants to spend most of their time at the barbers right? All these haircuts require is for you to run your fingers through your hair with some wax, pomade, or gel.
If you don't mind regular trips to the barber then the pompadour, quiff, and faux hawk with an undercut or low fade are also great on-trend options.
When choosing a short haircut, consider more than just how stylish the hairstyle is. Most importantly think about your face shape and whether the haircut will suit you and your personal style.
Now, it's natural to think that there aren't many choices when it comes to men's short hairstyles, but you couldn't be more wrong. There are actually a lot more options to choose from than you'd think and it can be a bit of a challenge to find the right haircut.
But, worry not! Ahead, we've put together an edit of the best and most popular men's short hairstyles for men.
The best short haircuts for men
Crew Cut
The crew cut is one of the most popular short hairstyles for men because it's classic, timeless, and works for all ages. It also suits all face shapes and is a winner whether you've got thick or thin hair, which is why many male celebrities love the crew cut too.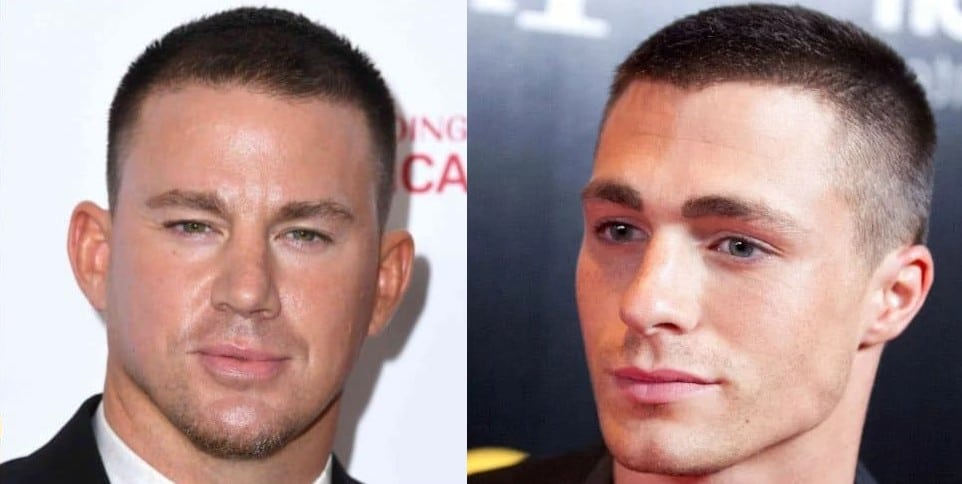 Buzz Cut
Known for being a military hairstyle, the buzz cut is created using clippers only (no scissors involved) and the length of hair is the same all around.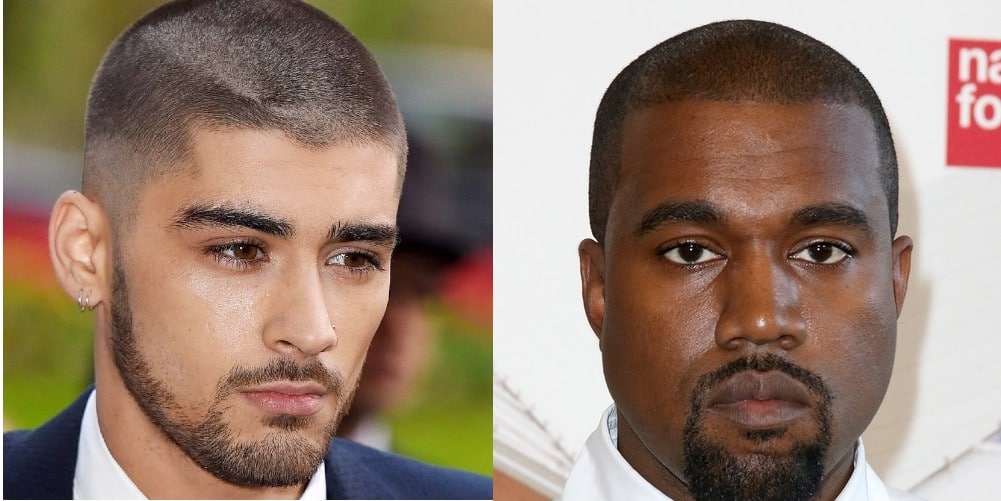 Ivy League
Also known as the Harvard clip or the Princeton, the Ivy League haircut is a version of the crew cut combined with a side part. With a short back and sides, the front of the hair is long enough to be combed over for a smart and sophisticated look.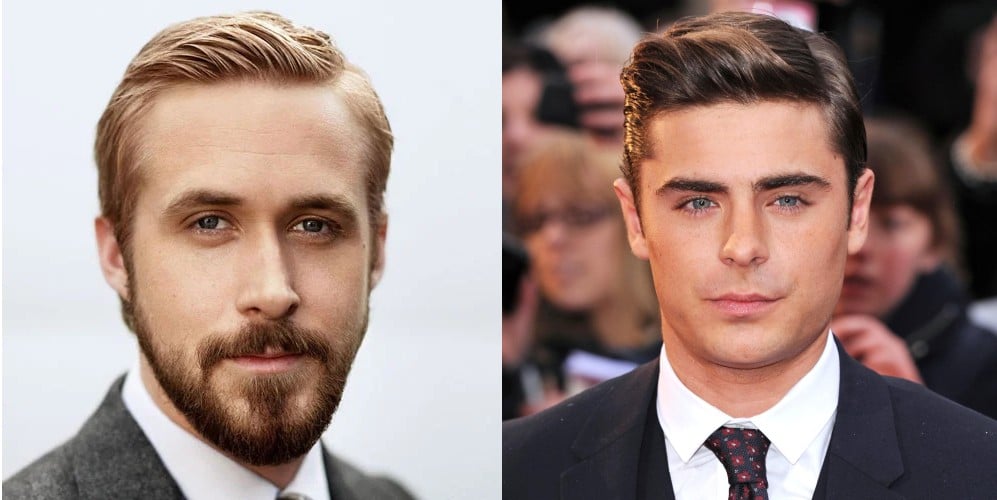 Caesar Cut
Named after Roman Emperor Julius Caesar, the Caesar haircut features a short fringe brushed forward with a short back and sides.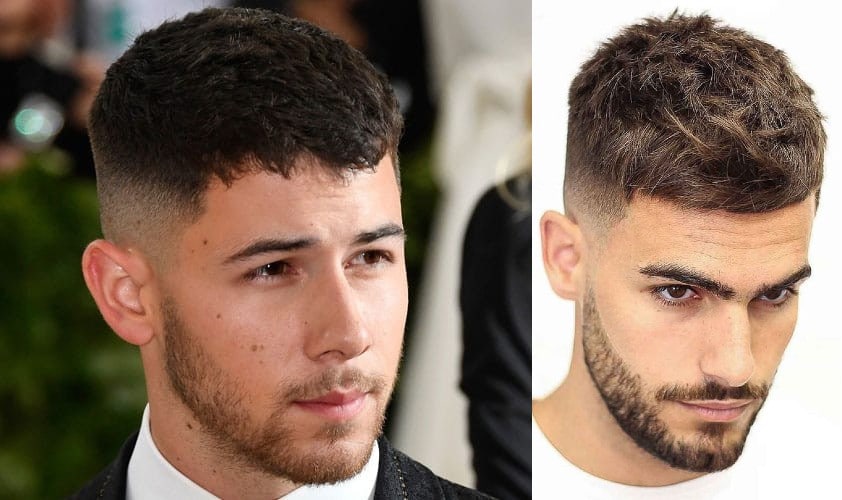 French Crop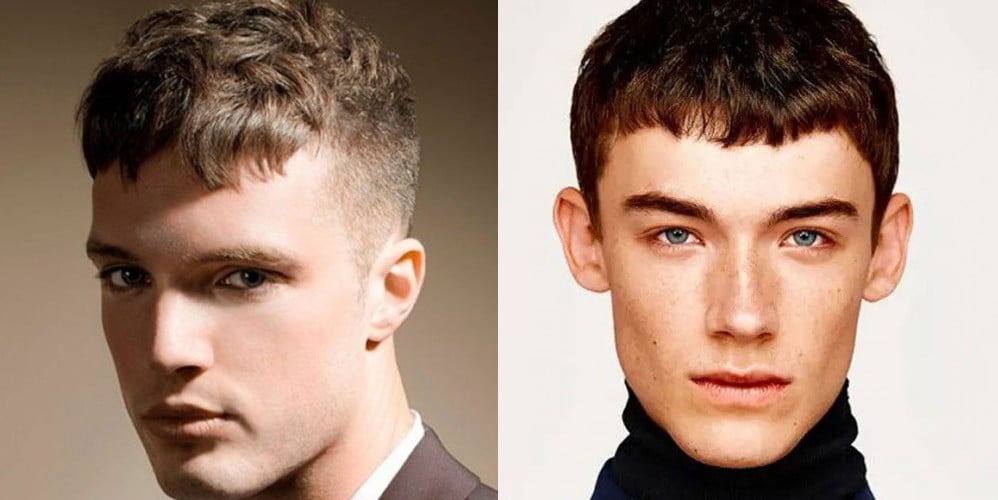 Pompadour
Named after Madame de Pompadour, the pompadour with its short hair on the sides and back and huge volume of hair in the front has gone from being a predominantly women's hairstyle to becoming really popular as a male haircut. This is in part, thanks to Elvis Presley who made the hairstyle mainstream.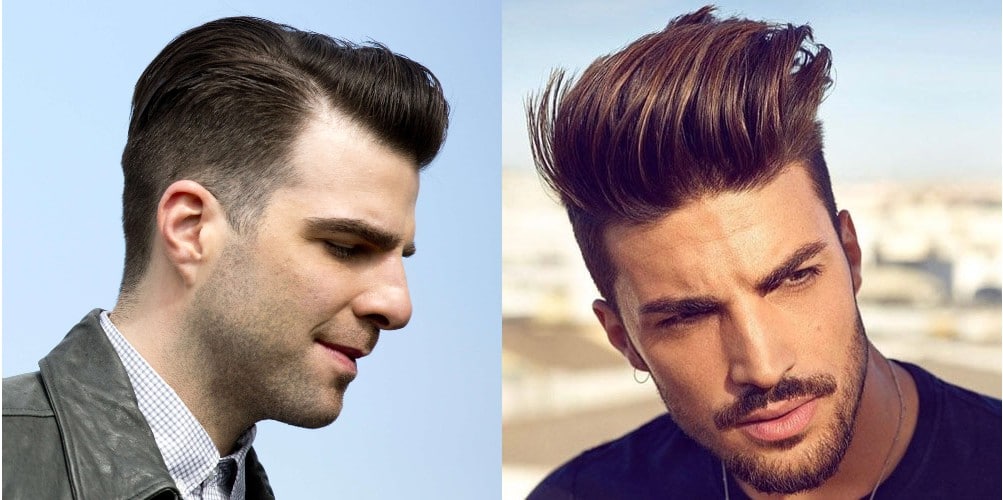 Spiky hair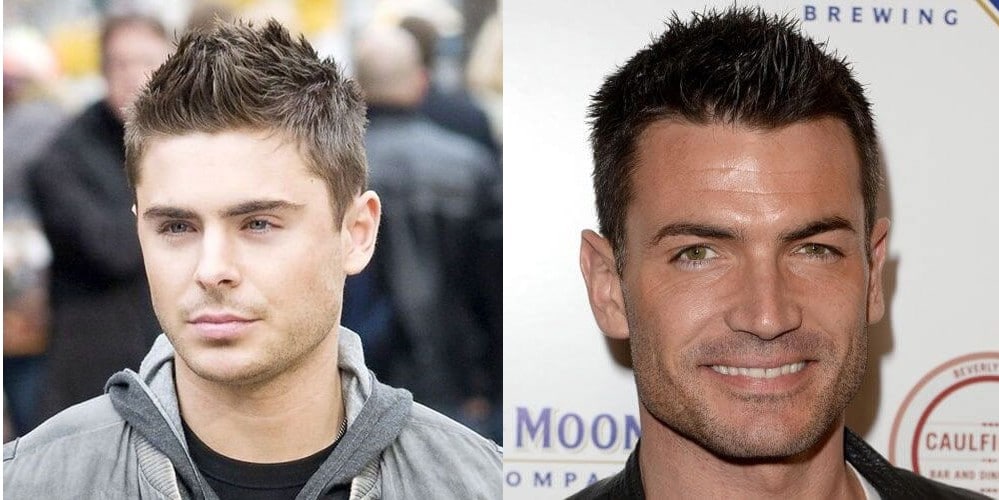 High and Tight
Another military-inspired haircut, the high and tight is known for its really short sides and back with a bit more hair on the top.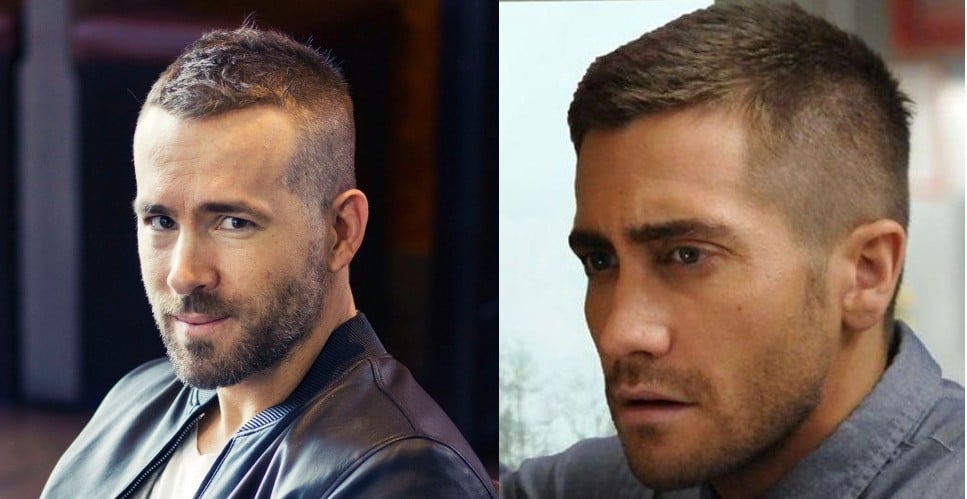 Quiff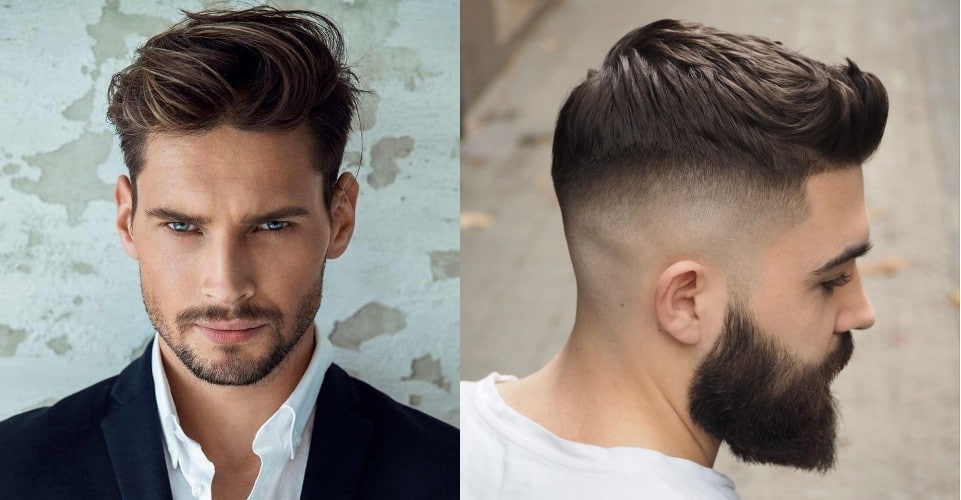 Disconnected Undercut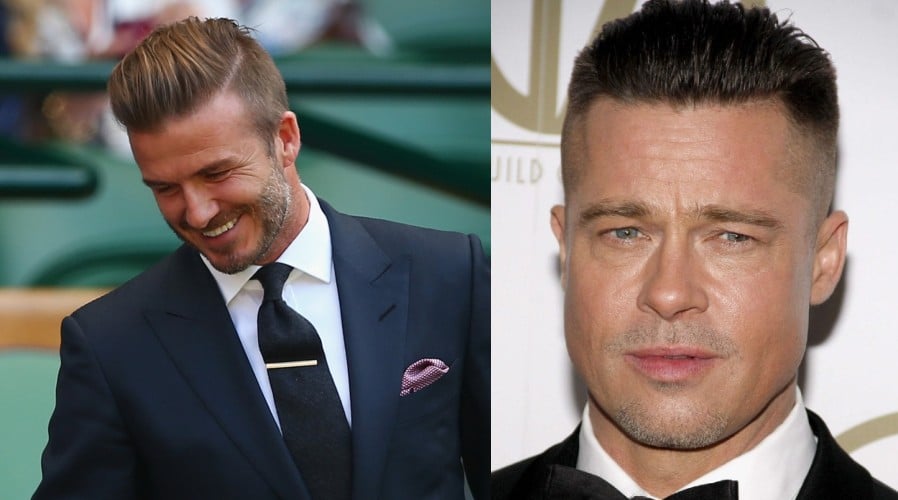 Bowl Cut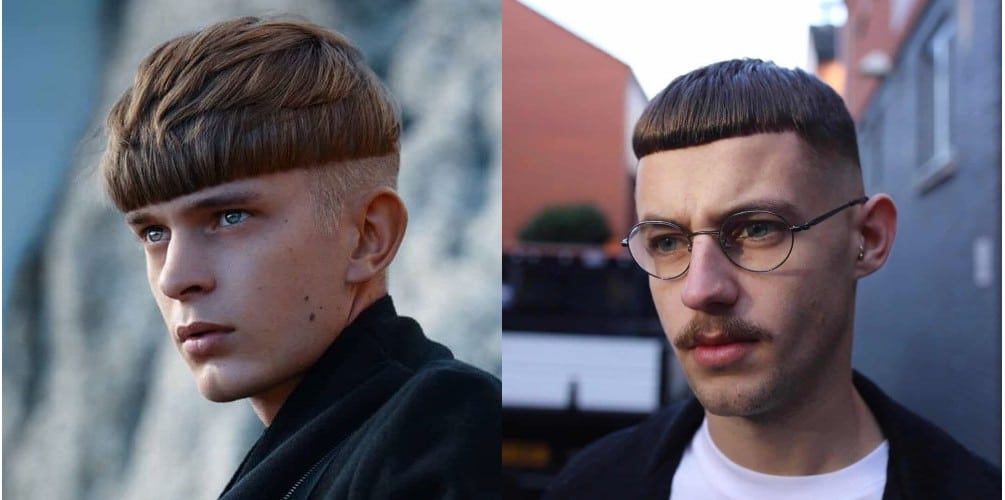 Mohawk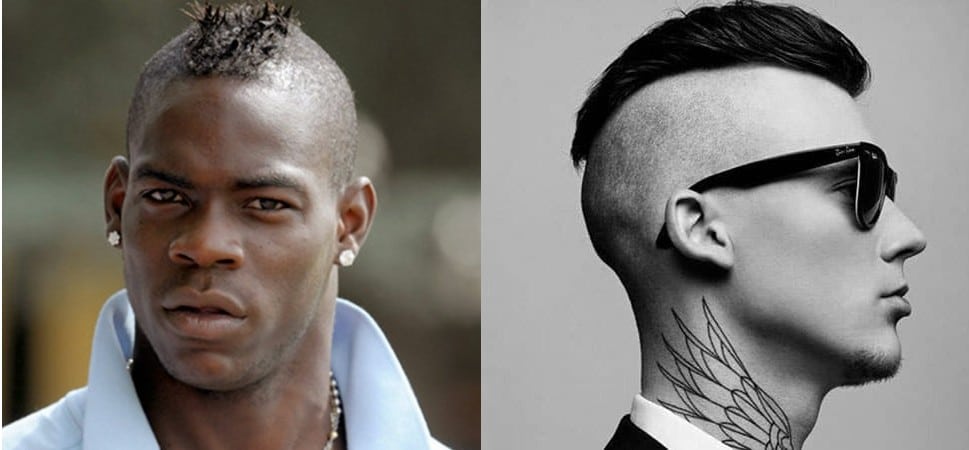 Faux Hawk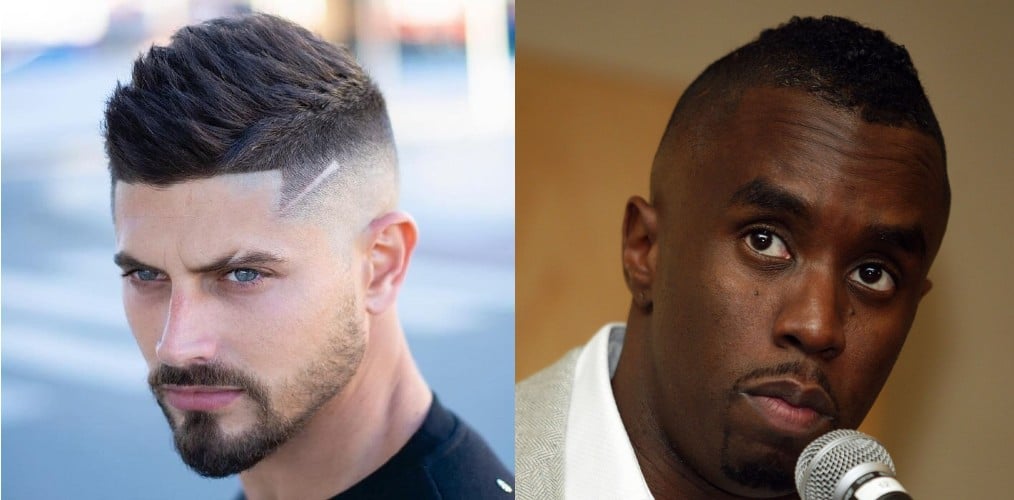 Messy hair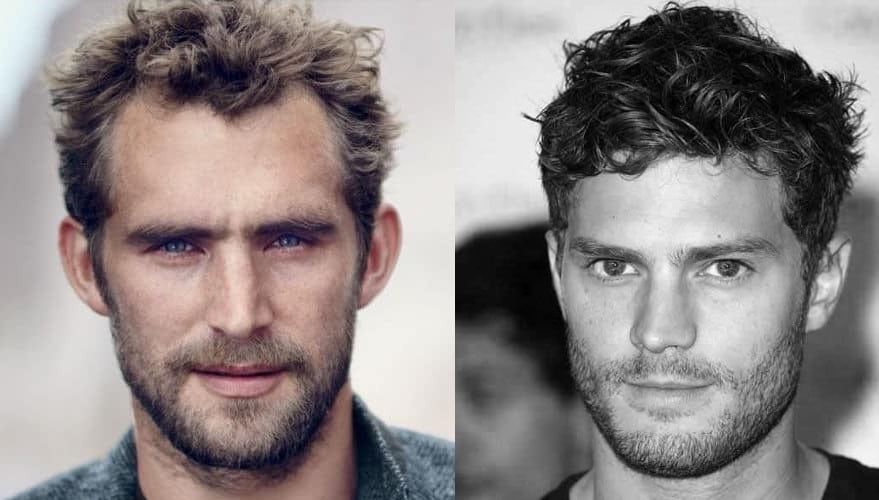 Classic Combover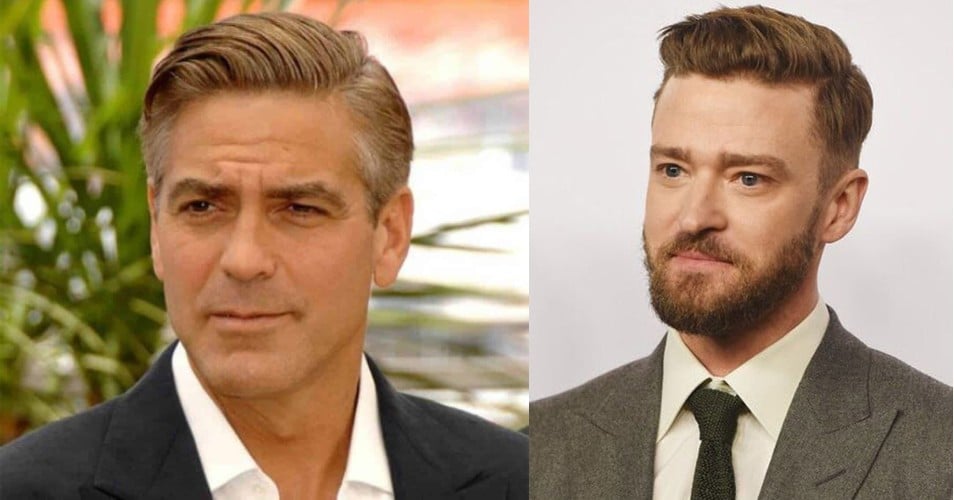 Fringe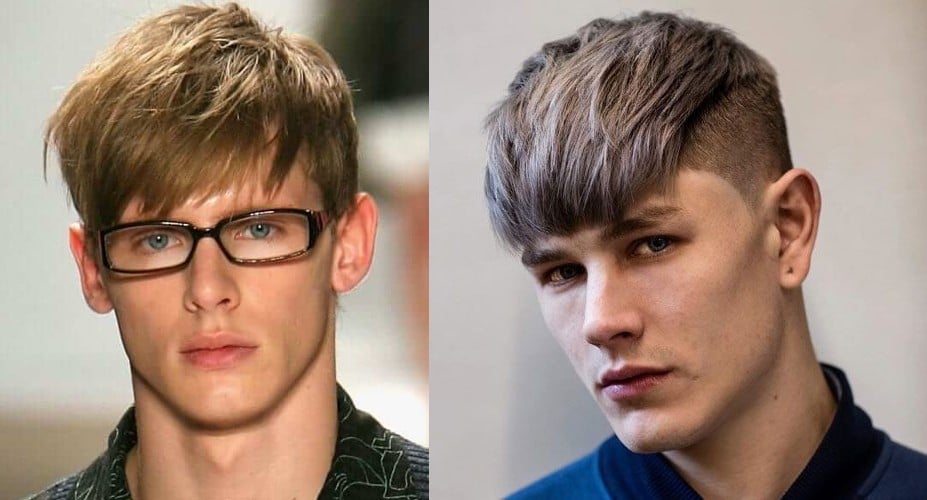 Butch Cut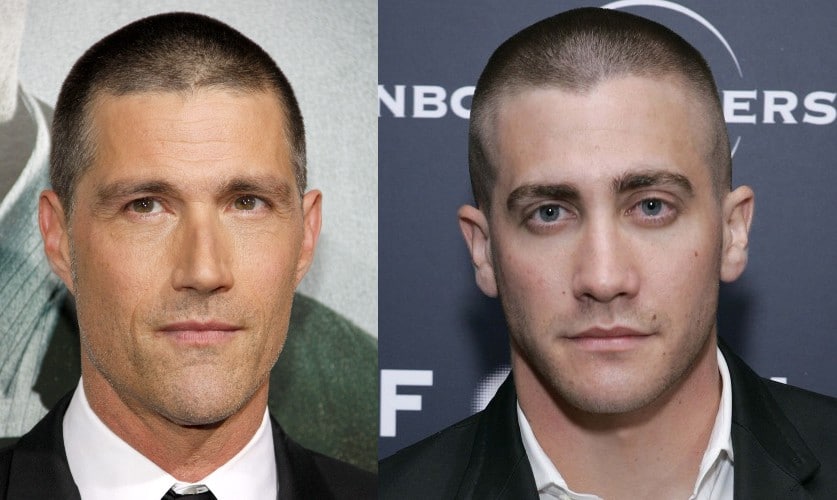 Burst Fade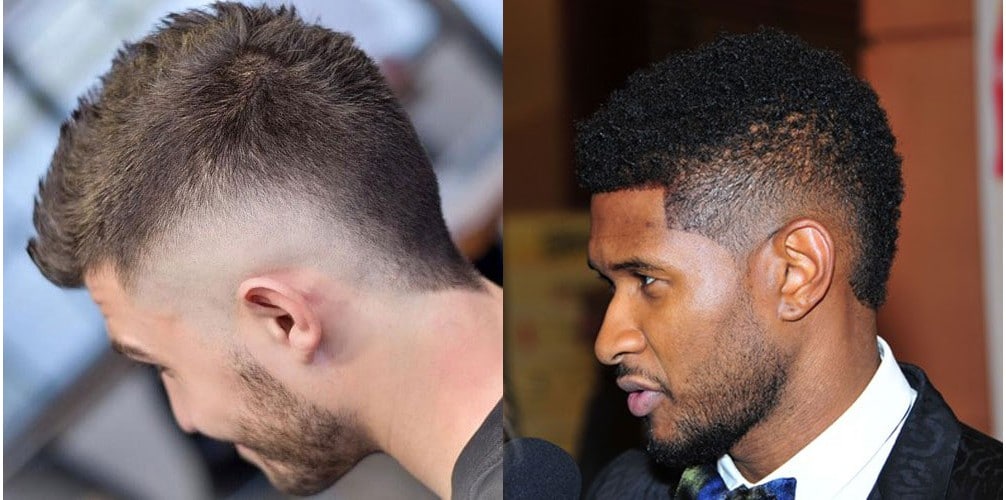 Wet Hairstyle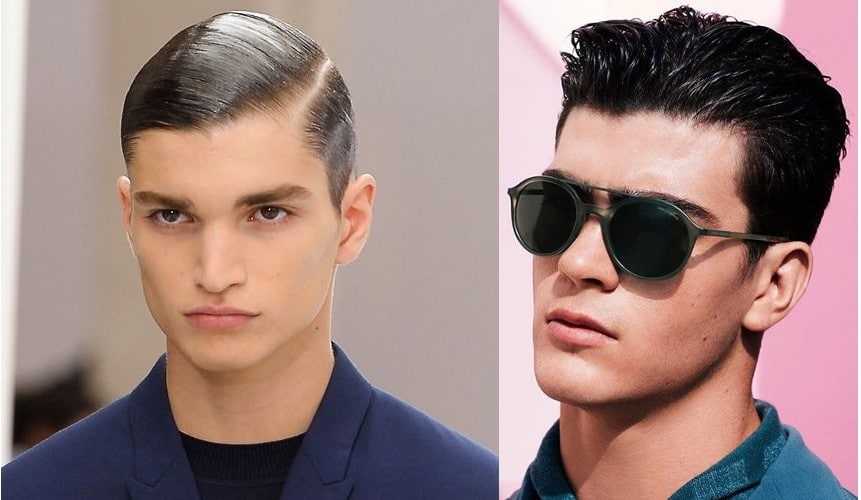 Slicked Back Hair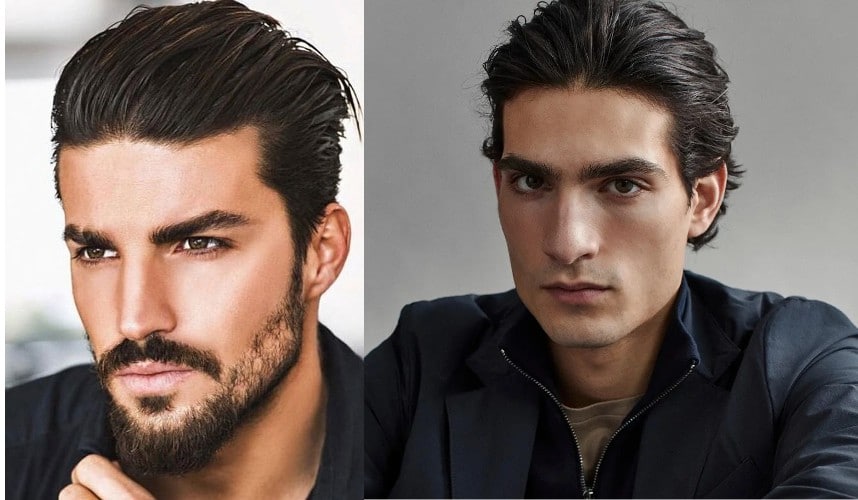 Fade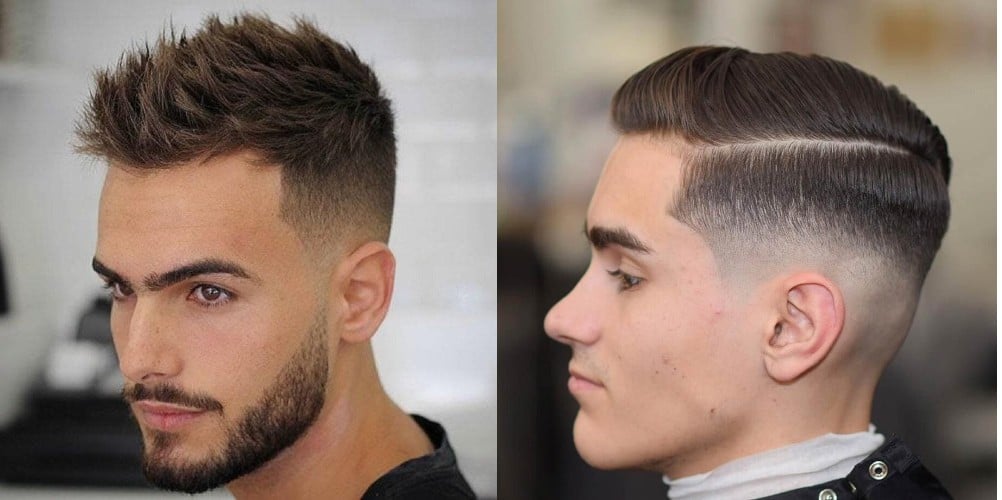 Curly Fringe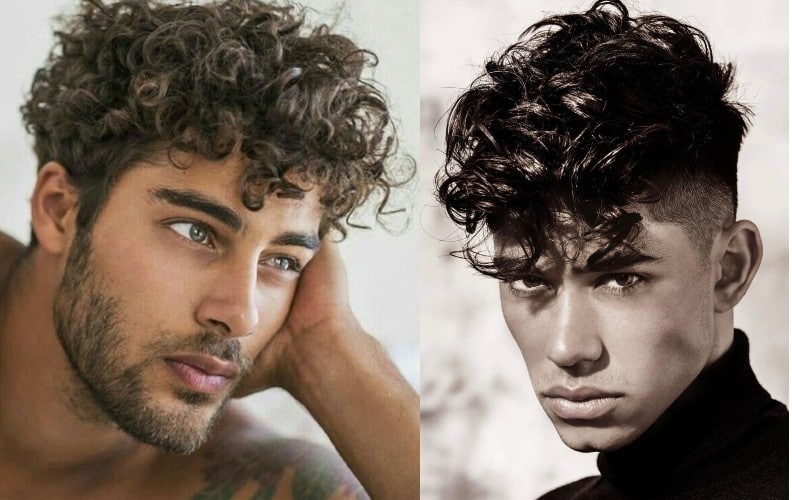 Hard Side Part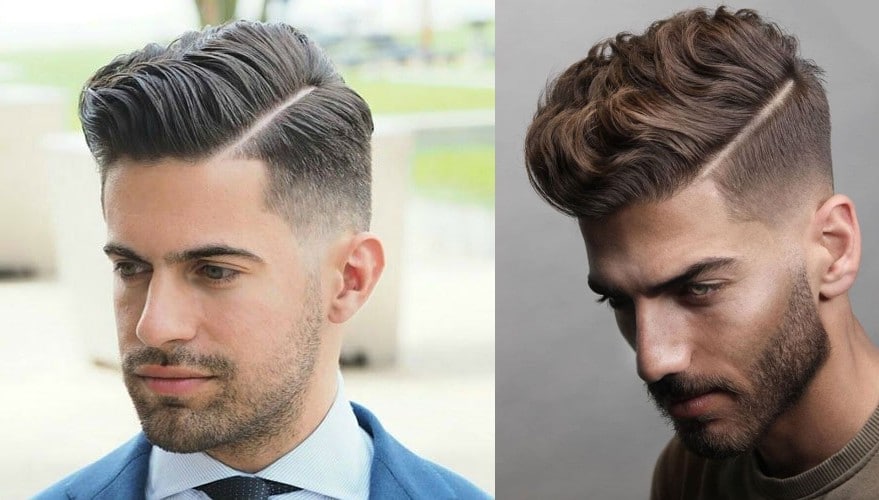 Quiff with Side Part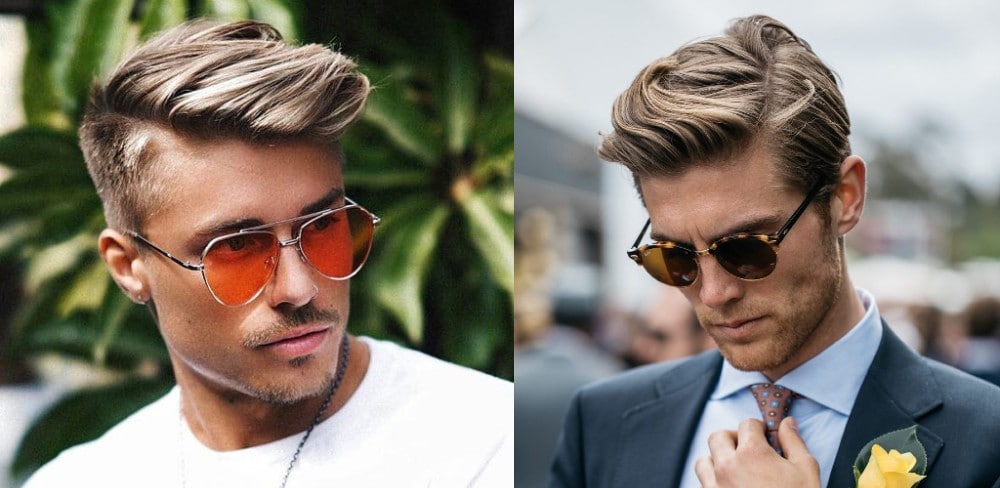 Messy French Crop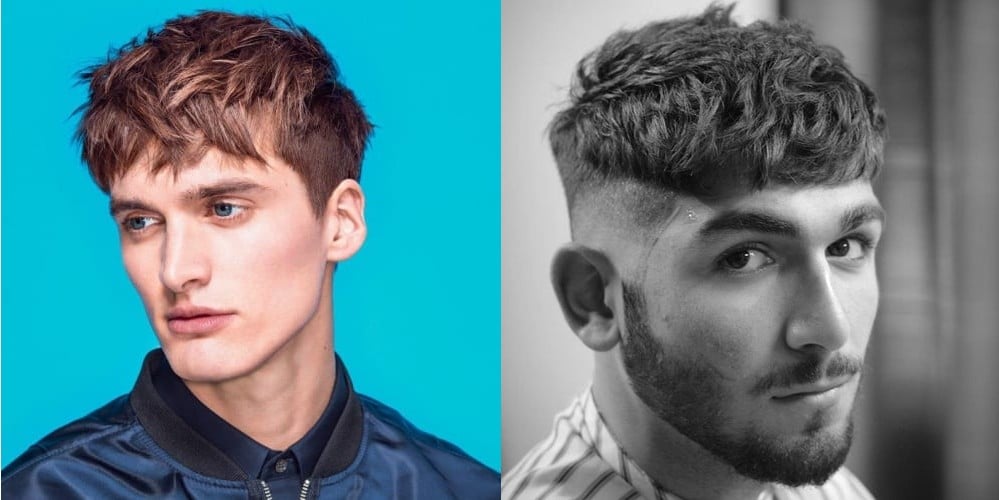 Buzzcut with design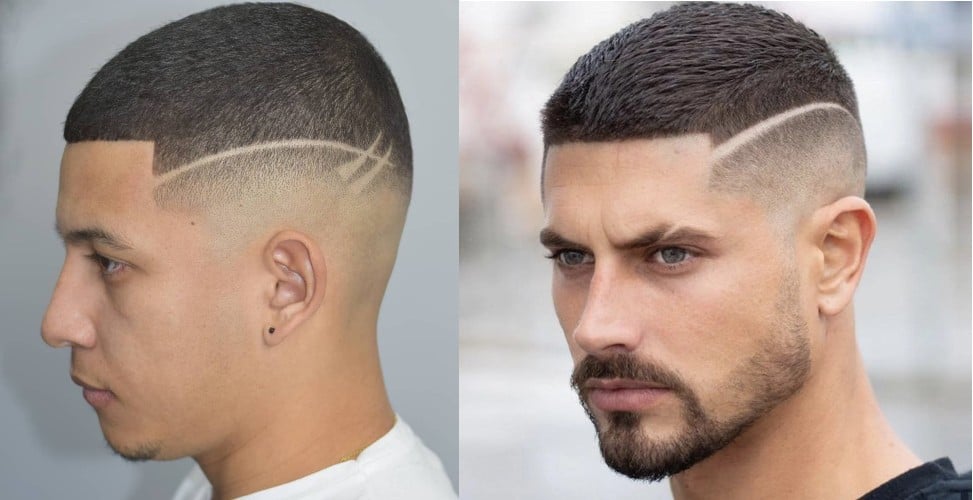 Modern bowl cut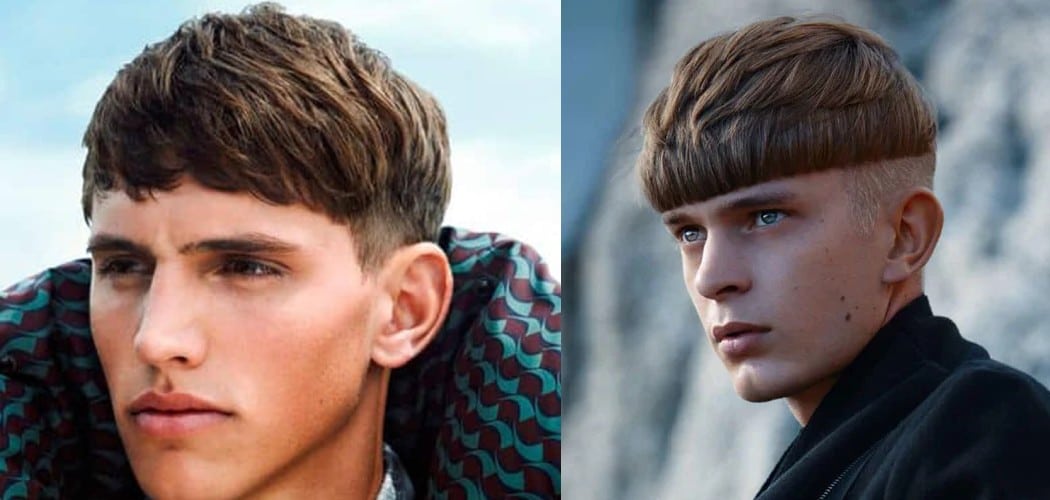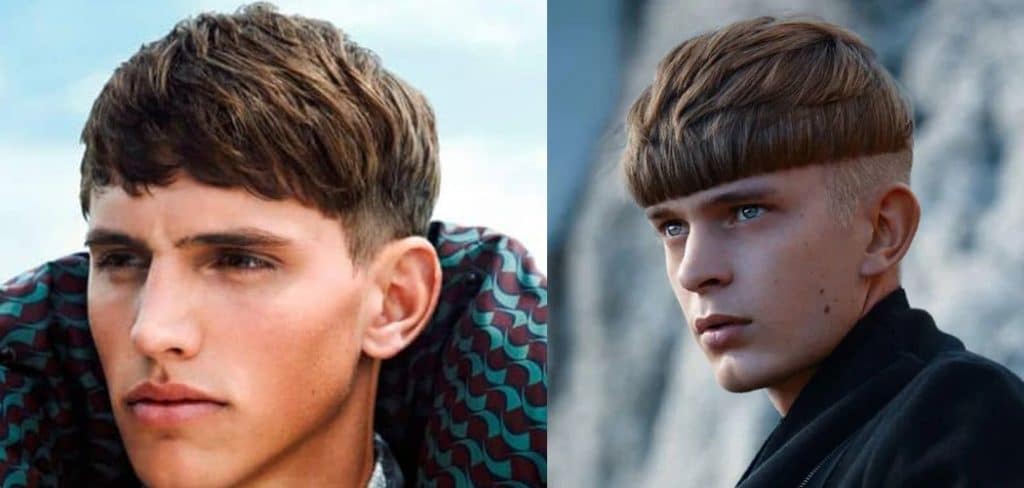 Outgrown Buzz Cut