Bags have been a common accessory for the longest time, especially for women, and recently, men are starting to embrace them too. Overnight bags, for instance, are not only practical since they are also considered a fashion statement that shows one's style and personality.
When looking for an overnight bag, you need to consider a few factors to help you pick the right one. For instance, you may want to consider your budget and how much you are willing to spend on the new bag. You may also think about how often and the purpose of your travel and how much luggage you need to carry. Perhaps, you're traveling for business and need to bring your tech with you. In that case, you should opt for a bag that fits your laptop and its accessories.
Additionally, you need to check the durability of the bag you're eyeing and how long it can withstand wear and tear. But above all, choose an overnight bag that fits your style. And more so, it should bear practicality.
So, if you're looking for the best overnight bag, here are some suggestions worth considering.
1. Leather Weekender Bags
Weekender bags can be perfect for short trips since they are big enough to store all your necessities. They also offer practicality and stylishness when traveling.
A leather weekender is designed to be a men's weekend travel bag that can hold all of your overnight essentials. Choose one made from full-grain leather to get the benefits of better durability and leather patina. Also, look for one with a dedicated laptop compartment if you need to take your tech with you on your travels.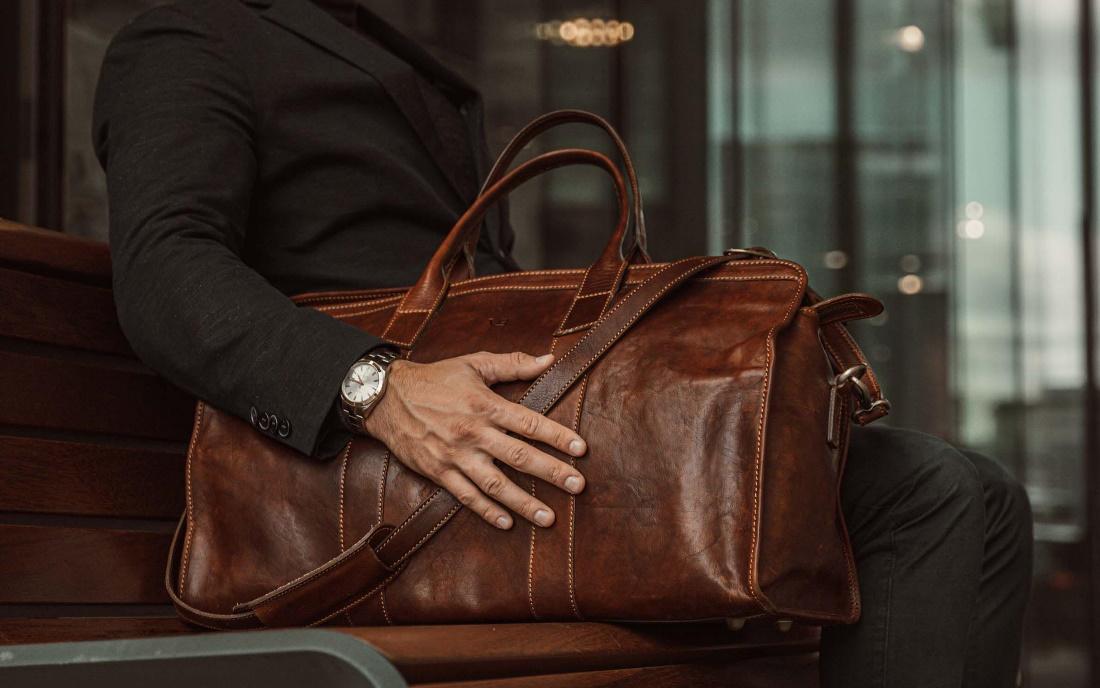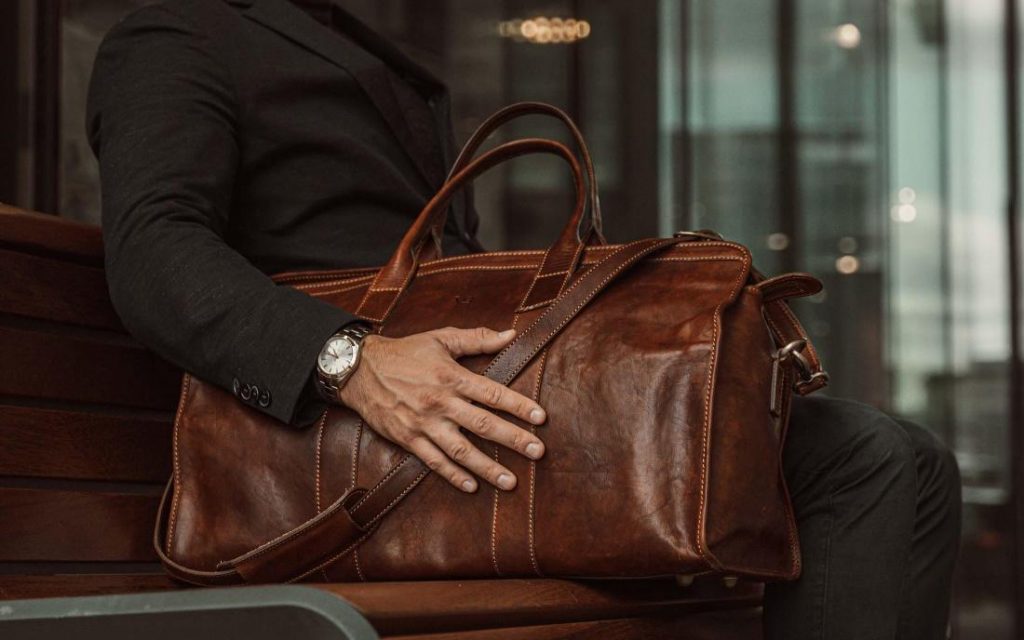 More so, the beauty of leather bags is that they offer strength and resilience, which makes them durable. Leather bags are tough enough, and they hold a lot of character that improves with age. These timeless and stylish materials are versatile and come in different styles, shapes, and colors.
2. Duffel Bags
Duffel bags have gained popularity today, with more men opting for these due to their convenience. As traveling can be hectic, having the right type and best overnight bags, such as duffel bags, can make your journey smoother and less stressful.
Duffel bags are very durable and compact, and they also provide you with a lot of space to fit all your essentials. In addition, they are flexible and can fit into tight spaces than normal luggage. 
Plus, just because it offers practicality doesn't mean it can't be stylish and match your personality. These overnight bags come in various styles and sizes, and you can even choose the type of material or fabric that works best for you.
3. Backpacks
If you are going away for the weekend, you may need to carry a few essential items, and that's where a backpack comes in handy. With a backpack, you can have enough compartments and pockets to ensure you stay organized throughout your trip.
Backpacks evenly distribute the weight of your belongings so you can be comfortable when carrying your things. And with the two soft padded straps, these bags can be carried for a long period without causing you any discomfort. In most cases, backpacks are designed to be waterproof, lightweight, and flexible, making them safer and easier to bring.
Backpacks are also very convenient as they can easily give you access to your items whenever you need to. And more so, you don't have to worry about not finding a backpack that matches your style as they are trendy and don't easily go out of style.
4. Wheeled Bags
Wheeled travel bags are becoming a popular option for a weekend getaway as they come in different sizes, shapes, and designs. If you are one of those who doesn't like carrying bags, perhaps wheeled bags can be perfect for you.
One of the good things about wheeled bags is the convenience as they can be easily dragged. You may even opt for four-wheeled bags to take the weight off your wrists. The wheels help decrease applied effort, making it easy to maneuver, especially when you're carrying fragile items with you.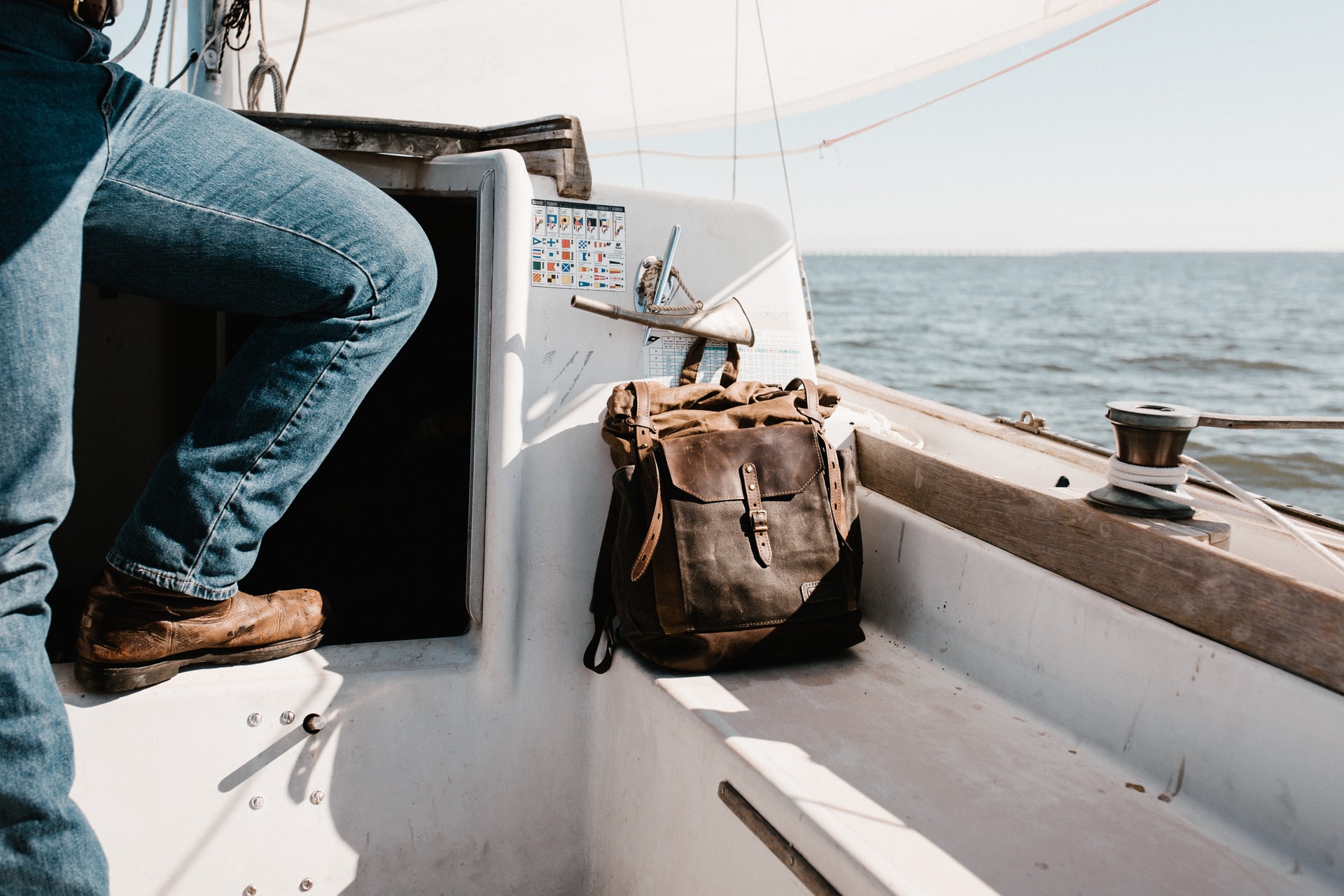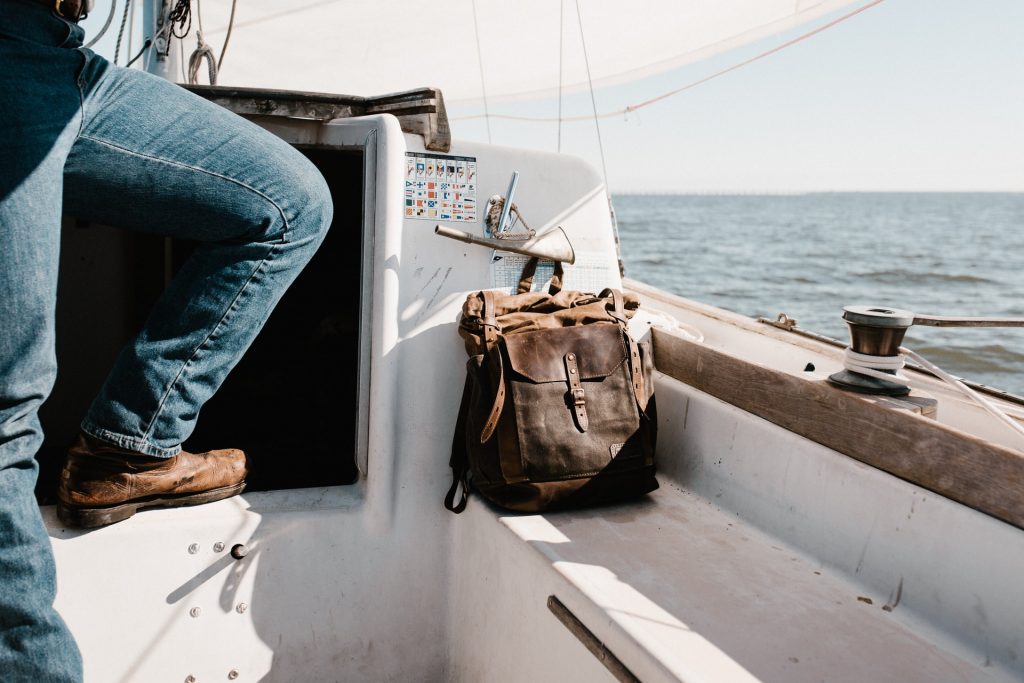 5. Convertible Bags
Although it's not as popular as other bags, a convertible bag can be another good choice for an overnight trip. One of the beauties of a convertible bag is its portability. They enable free hands movement making it perfect for traveling.
Moreover, its versatility makes it a multi-purpose bag, which means that it can be used in different ways. These bags can easily be transformed from one style to another by changing the straps depending on how you want them. For instance, it can easily be converted from a casual bag to an office bag, especially if you are on a business trip.
6. Canvas Weekender Bags
When you think of short trips, weekend bags can go well as they're a perfect size. If you are traveling to a humid area, a canvas bag will be more fitting. Canvas weekender bags offer the space you need for your essentials and the convenience of finding your items even during your journey.
A canvas bag is generally strong and durable. Thus, it can be ideal for short trips. Aside from that, it can easily be washed after your trip without the fear of ruining it, as it doesn't require much maintenance.
Canvas weekender bags are very flexible and can fit comfortably in tight spaces, which is important, especially when traveling by air. These bags are also available in any design and style which can match your aesthetic and personality.
7. Tote Bags
Tote bags are known as carry-ons and can be used in a lot of ways. These bags are one of the best options for a weekend getaway as they are stylish, durable, and sturdy. They can easily fit your belongings such as a laptop and its accessories, clothing items, and other trip essentials.
And depending on your preference and purpose, you can choose from various types of fabrics and materials available in the market today.
Wrapping Up
When going on a short trip, you may need a smaller bag that fits all your essentials without occupying too much space. And over time, men's bags have evolved with several designs, styles, and sizes to choose from.
And by keeping in mind the list of bags mentioned in this article, you can be on a great start in choosing the best overnight bag that can fit your personality, style, and travel purpose.