There's a lot to love about Portugal.
From the stunning coastline and delicious food to the friendly people and vibrant culture, this beautiful country has it all.
If you're thinking of booking a trip to Portugal or are just curious about what makes it so special, read on for our guide to the best places to visit in Portugal.
We'll cover everything from the top cities and towns to visit, to the best beaches and hiking trails.
So whether you're looking for a relaxing beach vacation or an action-packed adventure, Portugal is sure to please!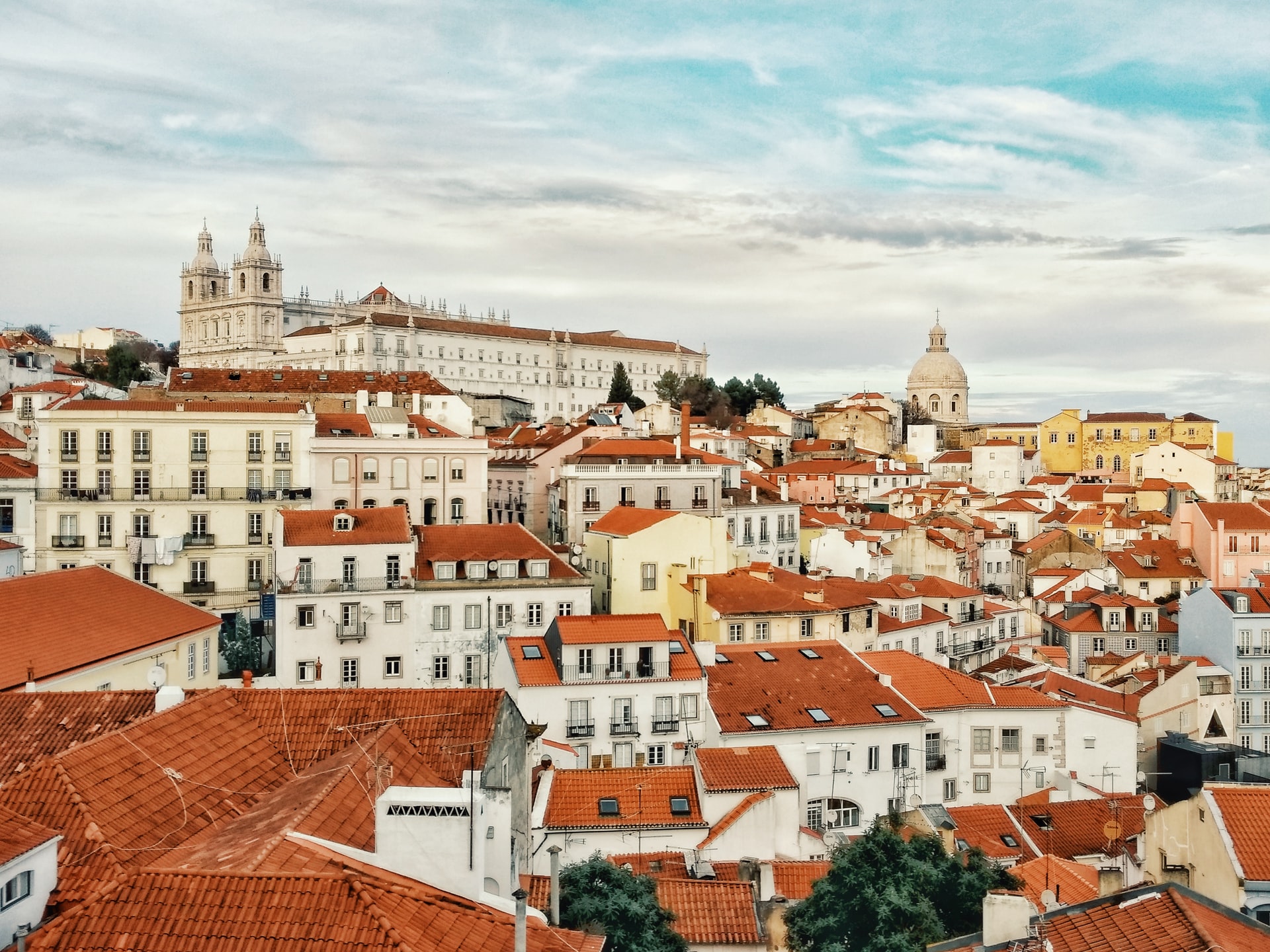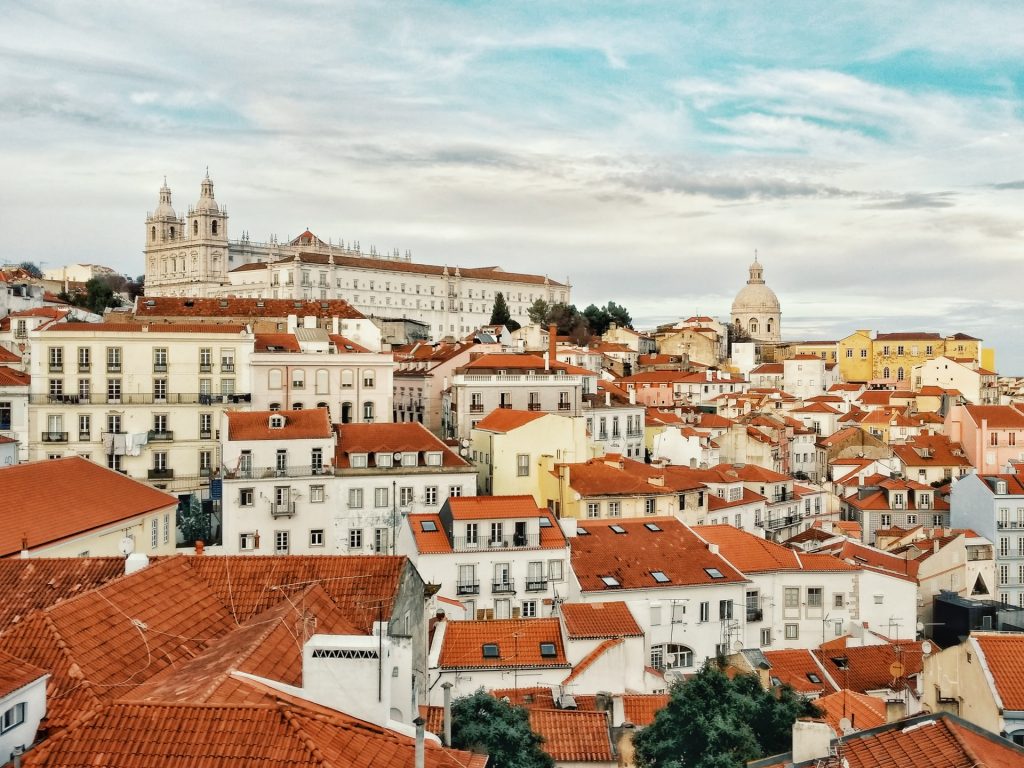 When to Visit
The best time to visit Portugal depends on what kind of activities you want to do during your trip. If you're looking to relax on the beach, the best time to go is from June to September when the weather is warm and sunny.
However, if you want to explore the country's historical cities like Lisbon and Porto, April to May or September and October are ideal since the weather is not as hot.
Where to Stay
If you're looking for a luxurious experience be sure to stay at the Four Seasons Ritz in Lisbon or The Vintage Hotel & Spa. For a more affordable option, consider staying in a hostel or Airbnb. Love the great outdoors? You're in luck as there are many camping sites located throughout Portugal.
What to Eat and Drink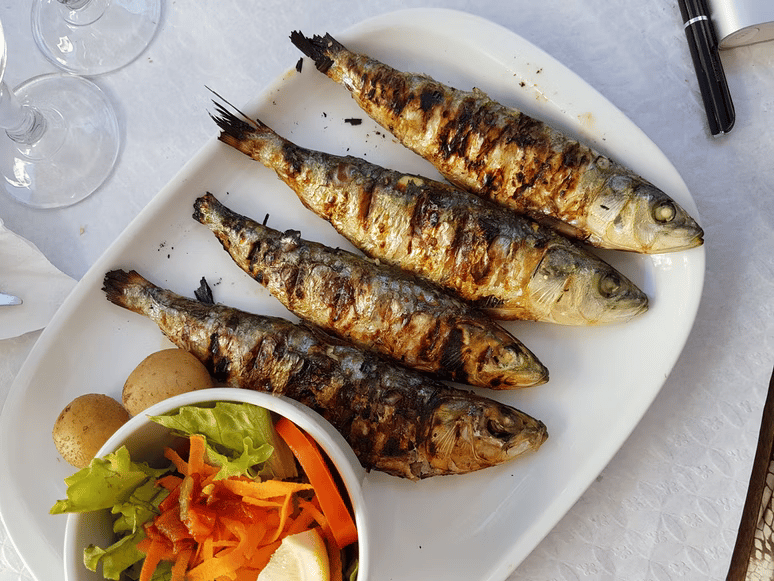 Portugal is known for its delicious seafood, so you must try dishes like bacalhau (codfish) and caldeirada (fish stew). Other popular Portuguese foods include pastel de nata (custard tart), francesinha (sandwich), and cozido a portuguesa (meat and vegetable stew). As for drinks, wine is produced in many regions of Portugal and is definitely worth trying. If you prefer something non-alcoholic, try fresh fruits juices or coffee as these are also very popular in Portugal.
Things to Do
With so much to see and do, you're bound to find something that to enjoy. For history buffs, there are numerous museums and historical sites to visit, such as the Castle of São Jorge in Lisbon and the Palácio da Bolsa in Porto. There's also plenty of hiking and biking trails to explore such as the Seven Hanging Valleys Trail in the Algarve or the Sintra mountain bike trail in Cascais. And of course, no trip to Portugal would be complete without spending some time at the beach!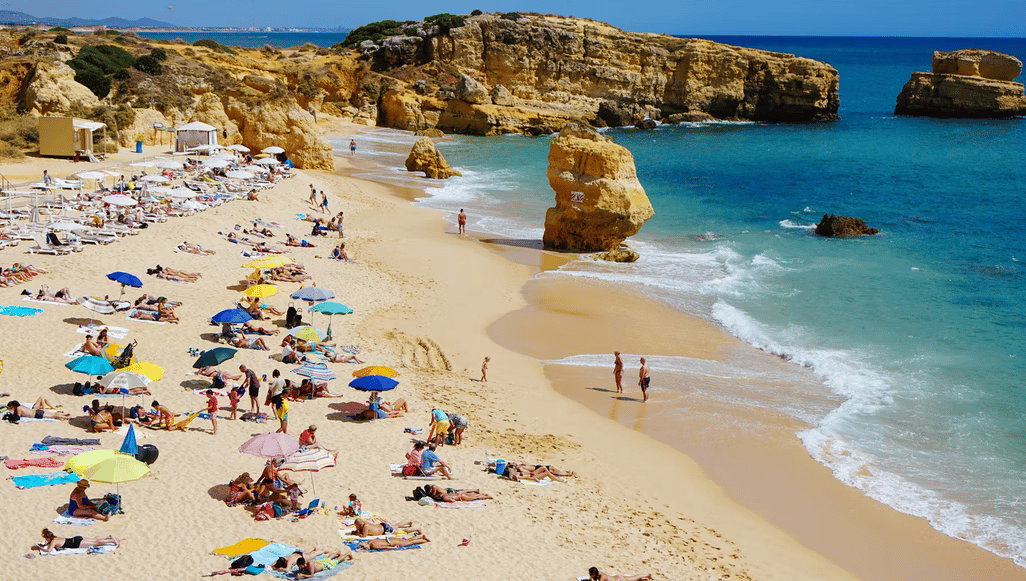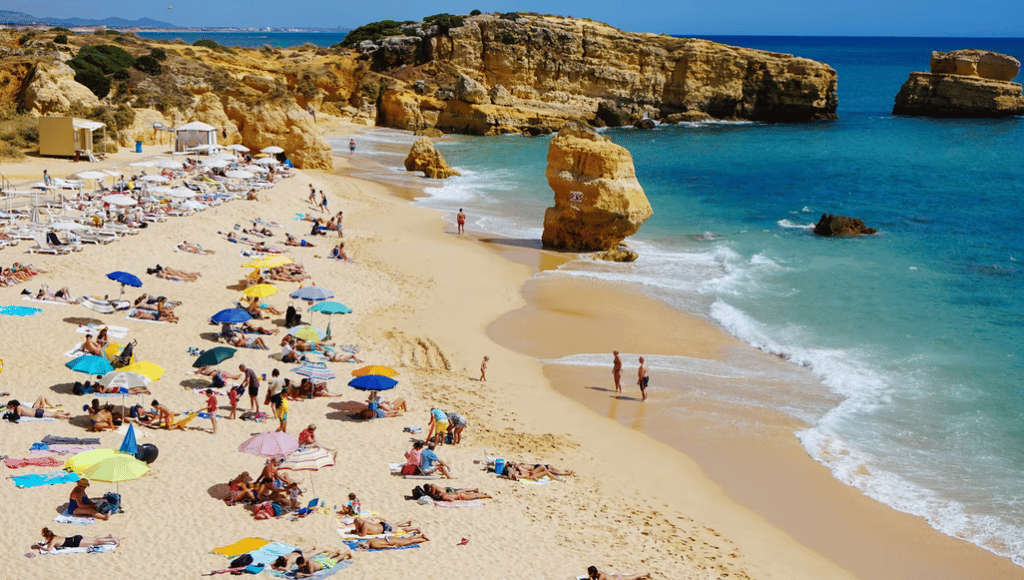 Popular beaches include Praia do Guincho in Lisbon and Costa Nova Beach in Aveiro. Praia da Rocha in the Algarve is one of the best beaches for surfing. Well known for its consistent waves, Praia da Rocha is a popular spot for both beginners and experienced surfers.
Praia do Norte in Nazare is also home to some of the biggest waves in the world and has been popular with big wave surfers for years. If you intend on going surfing, don't forget to pack a wetsuit. We love this full wetsuit by Perfect Moment.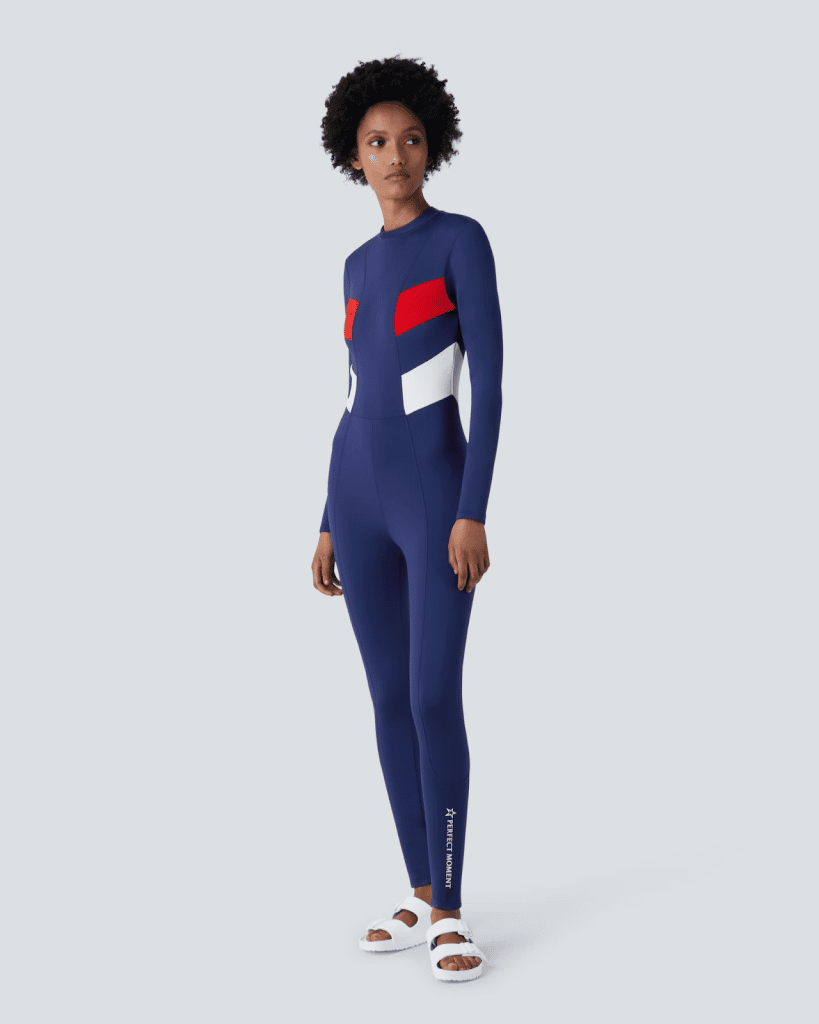 If surfing sounds like too much work, and you plan on going for a leisurely swim in the ocean instead, look no further than this stunning one-piece swimsuit, also by Perfect Moment.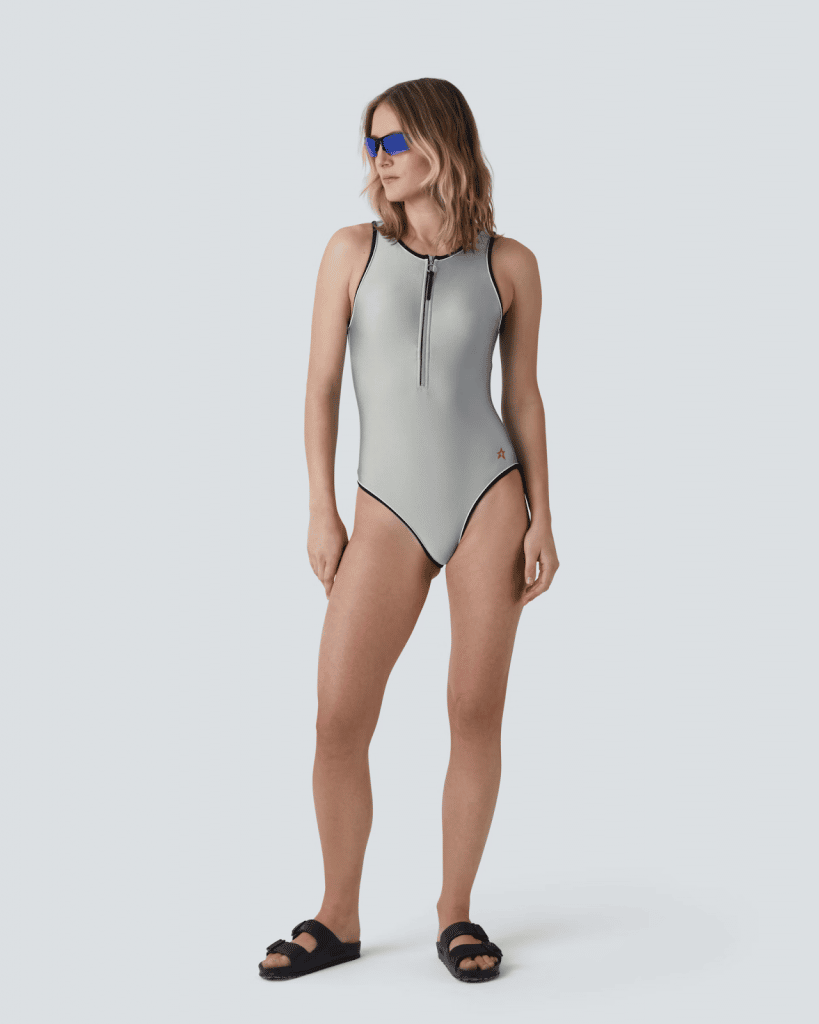 Another thing to keep in mind is that Portugal is located in Southern Europe, which means that the sun can be quite strong – even in the summer months. So, if you're going to spend a lot of time at the beach, make sure to pack sunscreen and a hat to protect yourself from the sun's harmful rays.
And finally, while Portugal's beaches are some of the most beautiful in the world, they can also be quite crowded – especially during the summer months. So, if you're looking for a little more privacy, there are plenty of secluded beaches like Praia do Carvalho that are just a short drive from the major tourist areas.
Best destinations to visit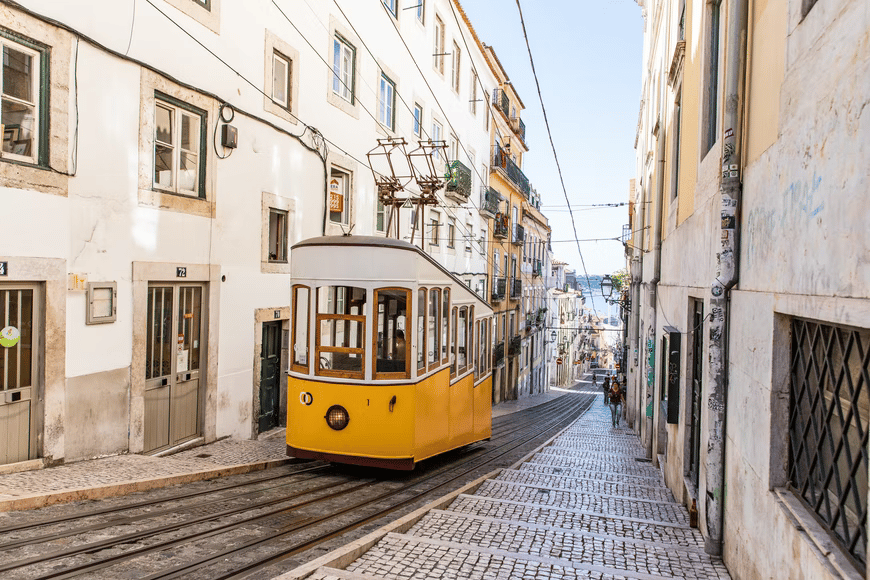 Lisbon – The capital city of Portugal, Lisbon is a must-visit on any trip to the country. With its historic center, lively nightlife scene, and stunning views, it's easy to see why Lisbon is one of the most popular tourist destinations in Europe.
Porto – Located in northwestern Portugal, Porto is a charming city known for its cobbled streets, medieval bridges, and world-famous port wine. Be sure to visit the Ribeira district, which is UNESCO World Heritage-listed, and take a cruise down the Douro River for some of the best views in town.
Faro – The capital of Portugal's Algarve region, Faro is a lively coastal town with plenty to see and do. From exploring the Old Town to sunbathing on one of the many beaches, there's no shortage of things to keep you busy in Faro.
Sintra – A short train ride from Lisbon, Sintra is a picturesque town located in the foothills of Portugal's Sintra Mountains. wander around the fairytale-like Pena Palace, visit the Moorish Castle or explore one of the many lush gardens – there's plenty to see and do in this charming town.
Lagos – Situated on Portugal's Algarve coast, Lagos is a beautiful seaside town with golden beaches, azure waters, and a lively atmosphere. It's also a great base for exploring the surrounding area, with numerous hiking and biking trails in the nearby hills.
To conclude
So, there you have it – a brief guide to Portugal. Whether you're looking for stunning beaches, historic cities, or delicious food, Portugal has something to offer everyone. So, what are you waiting for? Start planning your trip today!