Spring is here, and it's the perfect time to refresh your wardrobe and try out some new trends. One trend that has been making a huge comeback lately is baggy jeans.
Gone are the days of super-skinny jeans – it's now all about embracing the comfort and effortless cool of this '90s-inspired style.
If you're a style-obsessed denim lover, you really can't miss this guide on how to style baggy jeans this spring. Read on for our top tips and outfit ideas.
Find the Perfect Pair of Baggy Jeans
Before we dive into styling tips, it's important to find the perfect pair of baggy jeans that will flatter your figure and complement your personal style.
When shopping for baggy jeans for women, look for styles with a high waist and a loose fit around the hips and thighs. The legs should be wide and taper slightly towards the ankle.
This silhouette is universally flattering and works well with a variety of outfit combinations.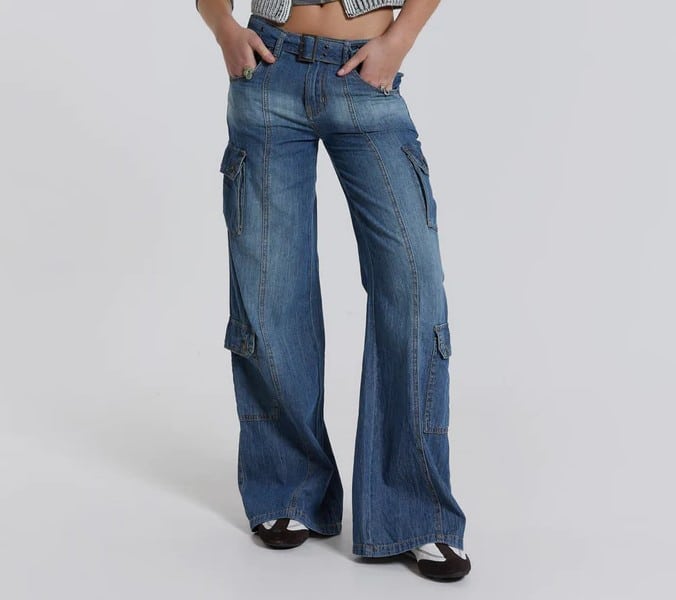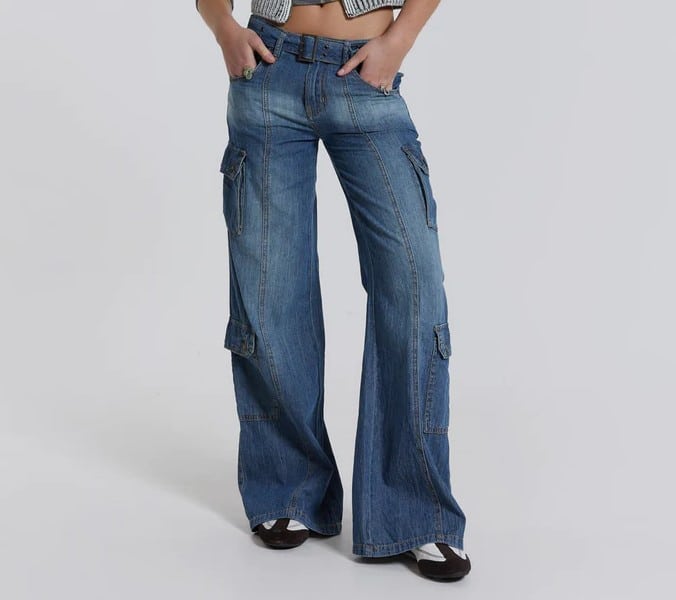 Styling Tips for Baggy Jeans
Now that you've found your perfect pair of baggy jeans, it's time to start experimenting with different styling options. Here are some top tips for creating on-trend outfits with your baggy jeans this spring:
Balance the proportions
Since baggy jeans are voluminous on the bottom, it's important to keep your top half more fitted to create a balanced silhouette. Opt for slim-fit tops, crop tops, or tuck in your shirt to define your waist and avoid looking too bulky.
Embrace spring colours
Spring is the perfect time to incorporate pastel shades and bright colours into your wardrobe. Pair your baggy jeans with a colourful blouse or sweater for a fresh, springtime look.
Choose the right footwear
The shoes you wear with your baggy jeans can make or break your outfit. Trainers, ankle boots, and even heels can all work well with this style, but make sure to avoid anything too chunky or clunky, as this can make your outfit look dated.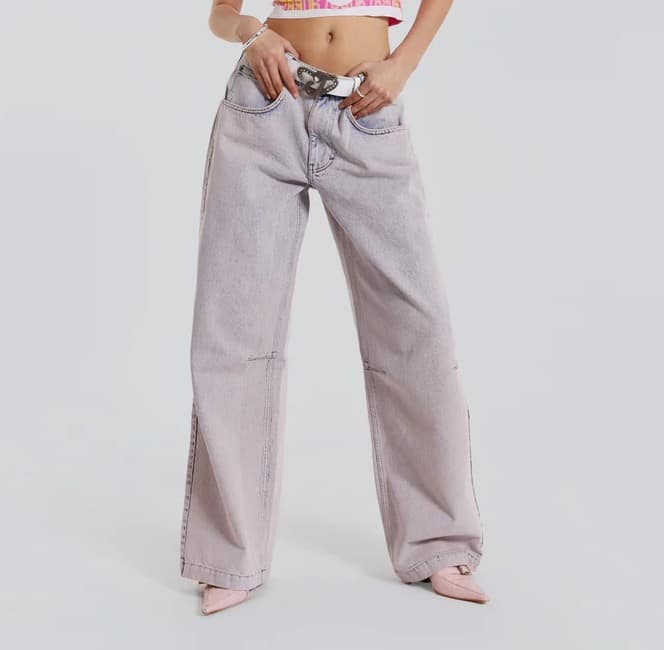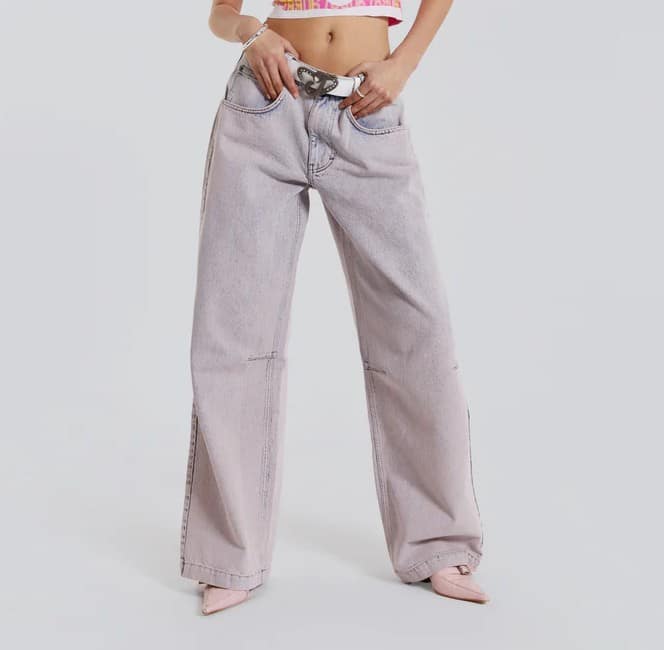 Play with lengths
Depending on your height and body shape, you might find that certain hem lengths are more flattering than others. Experiment with cropped, full-length, or even rolled-up hems to find the most flattering look for you.
Accessorise
Complete your outfit with some well-chosen accessories, such as a statement belt, a chic crossbody bag, or some chunky jewellery. Accessories can elevate your look and make your baggy jeans outfit feel more polished and put-together.
Spring Outfit Ideas for Baggy Jeans
Ready to start styling your baggy jeans for spring? Here are a few outfit ideas to inspire you:
Casual and colourful: For a fun, casual look, pair your baggy jeans with a brightly coloured crop top or slim-fit sweater. Finish the outfit with some classic trainers and a matching crossbody bag.
Floral and feminine: Embrace the spring season by wearing your baggy jeans with a floral-print blouse or tunic. Add some strappy sandals and a straw hat for a pretty, feminine look.
Smart casual: Dress up your baggy jeans for a smart casual occasion by pairing them with a tailored blazer and a crisp white shirt. Swap your trainers for some heeled ankle boots, and add a statement necklace to complete the look.