Plus size models have made huge strides in recent years when it comes to inclusion and diversity in fashion.
And there are a number of key stunning and influential women that are smashing stereotypes and redefining traditional beauty standards.
So we thought why not give them their flowers!
Here we feature 28 of the most famous plus-size models in the world (aka the hottest thick models in the world) who are trailblazers in body positivity and empowerment.
These inspiring women prove that curves are beautiful. They are shattering stereotypes and transforming the modeling industry through advocacy, representation and empowerment.
Let them motivate you to embrace your body and beauty too!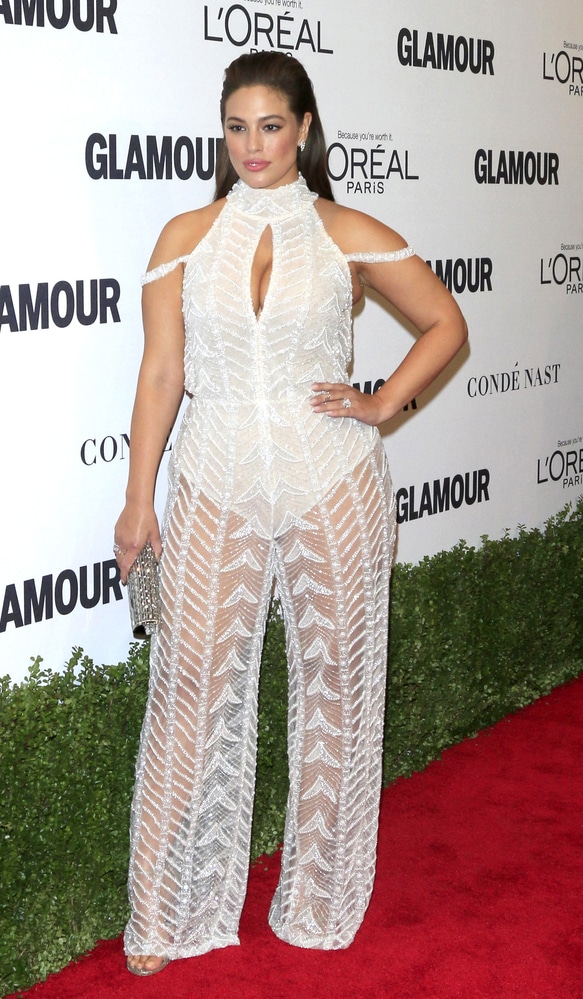 1. Ashley Graham
Ashley Graham is one of the most famous plus-size models in the fashion industry today. She began modeling at age 12 in 2001 and has skyrocketed to international fame.
Ashley is a vocal advocate for body positivity and is changing the face of fashion.
She delivered a TED Talk in 2015 called "Plus-size? More like my size" where she challenged the industry's outdated beauty ideals.
The American model continues to take the modeling world by storm and uses social media to give behind-the-scenes looks at shoots along with glimpses into her family life.
Some of her major accomplishments include covers for American Vogue, Vogue Arabia, Harper's Bazaar, Elle, and Glamour.
She's walked the runway for top designers like Dolce and Gabbana, Tommy Hilfiger, Michael Kors, Christian Siriano, and Fendi and has fronted major campaigns for Revlon and St. Tropez
If that's not enough, she's also designed collections with Addition Elle, PrettyLittleThing, and Marina Rinaldi and hosts a popular podcast called Pretty Big Deal where she discusses inspirational topics and self-love.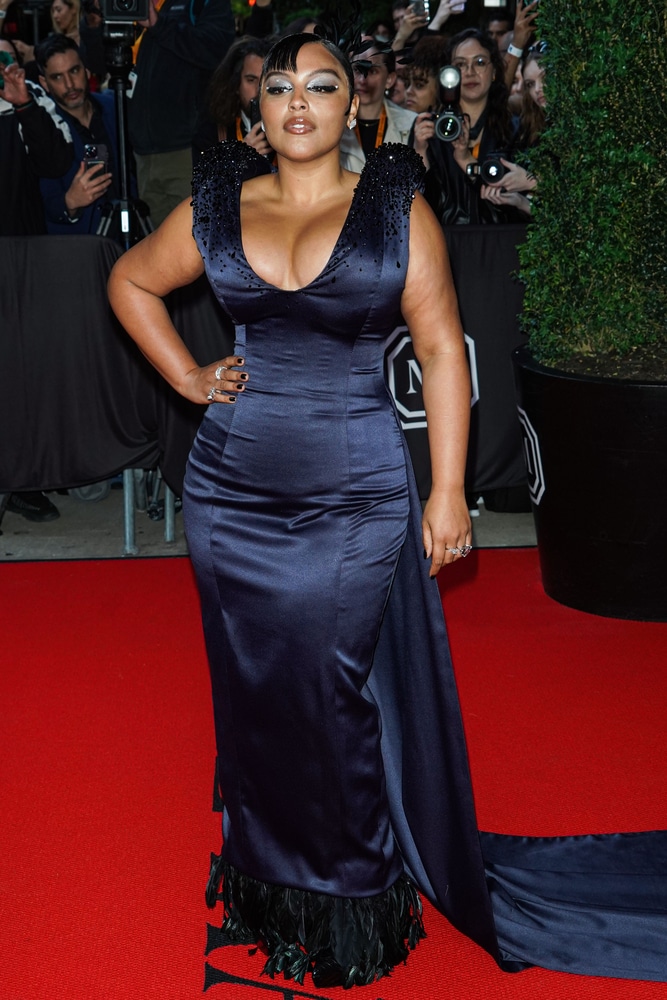 2. Paloma Elsesser
Paloma Elsesser is a rising star who represents a new generation of models. Since then, her profile has continued to rise in the fashion world.
Discovered by Pat McGrath on Instagram, after the beauty legend chose Paloma to the face of her makeup line, Paloma has since appeared on the covers of major magazines like Teen Vogue, Elle and Glamour, and walked the runway for Fendi, Chloé, and other luxury brands.
She has starred in marketing campaigns for Coach, Marc Jacobs as well as Fenty Beauty and Glossier's beauty campaigns.
Beyond modeling, Paloma uses her platform to advocate for diversity and change in the fashion industry.
She aims to redefine beauty standards and help women feel empowered in their own skin.
Paloma is leaving a powerful impact through her modeling work and inspiring a more inclusive vision of beauty.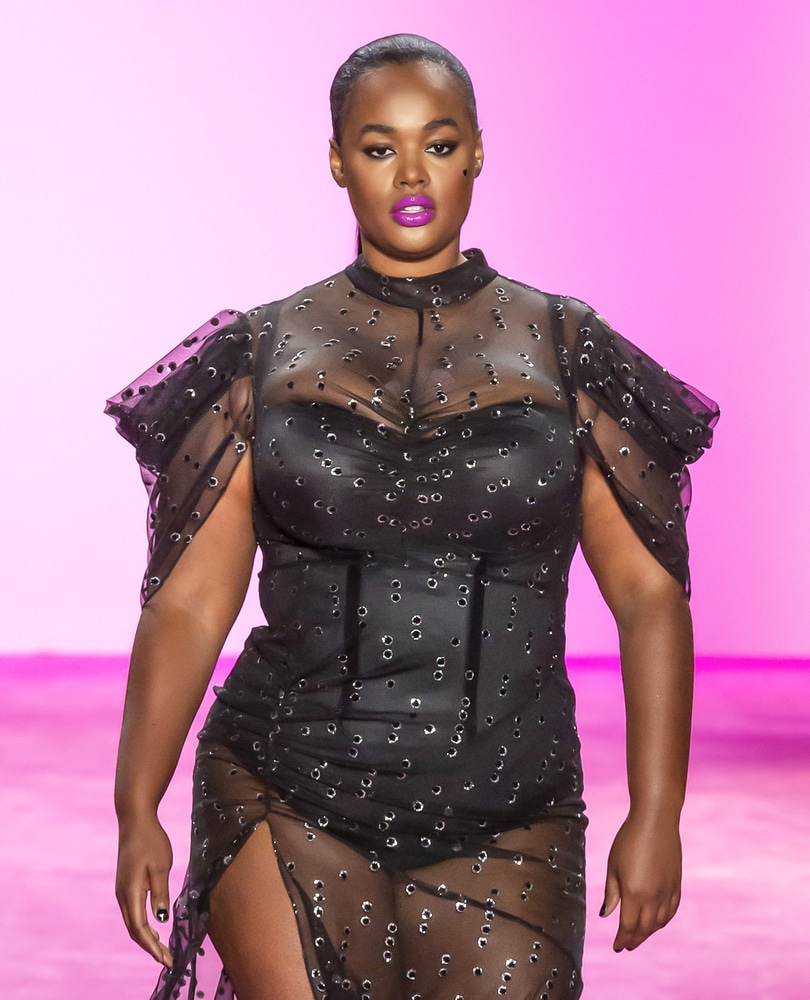 3. Precious Lee
Precious Lee is making history as the first African American plus-size model to be featured in American Vogue and the first African American curve model to walk the runway for Versace.
She's also walked the Sports Illustrated runway and has graced the covers of Elle British Vogue and Glamour.
Precious stands out for breaking barriers and bringing more representation to fashion.
Though she faced obstacles early on for her curves and ethnicity, Precious has risen to high fashion success.
A triumph over adversity, Precious Lee's career shows the fashion industry is progressing toward diversity.
4. Barbie Ferreira
You may recognize Barbie Ferreira from her breakthrough role on HBO's Euphoria. Yet she made a name for herself in modeling first.
As a teen, Barbie began by sending photos to American Apparel.
She uses her modeling work and social media presence to support the body positivity movement and push back against body shaming.
Barbie has modeled for brands like Aerie, Adidas, ASOS, Forever 21, Levi's, and Target.
Her acting career is also flourishing with roles in Divorce, Euphoria, and more.
Barbie encourages self-love and wants women to embrace their bodies rather than strive for unrealistic ideals.
She's outspoken about the need for equal representation across sizes and shapes.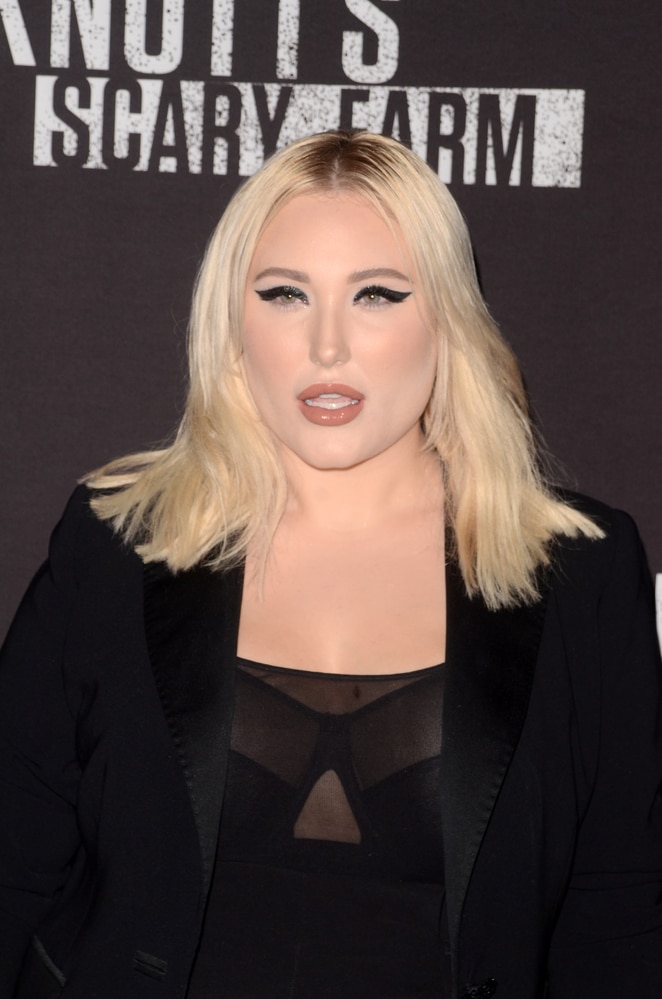 5. Hayley Hasselhoff
As the daughter of David Hasselhoff, Hayley Hasselhoff grew up in the spotlight. Yet she has forged her own path as an actress and model promoting body positivity.
Hayley began modeling at 14 in 2007 for major brands. She uses her platform to advocate self-acceptance and confidence.
Hayley made history as the first plus-size model to cover Playboy in Germany.
She's walked the runway at London Plus Size Fashion Week and collaborated with brands like navabi and Elvi on clothing collections.
You can also find Hayley on magazine covers from Dare to Cosmopolitan. She writes wellness columns on fashion, health and empowerment. Hayley stands out for encouraging women to embrace their bodies.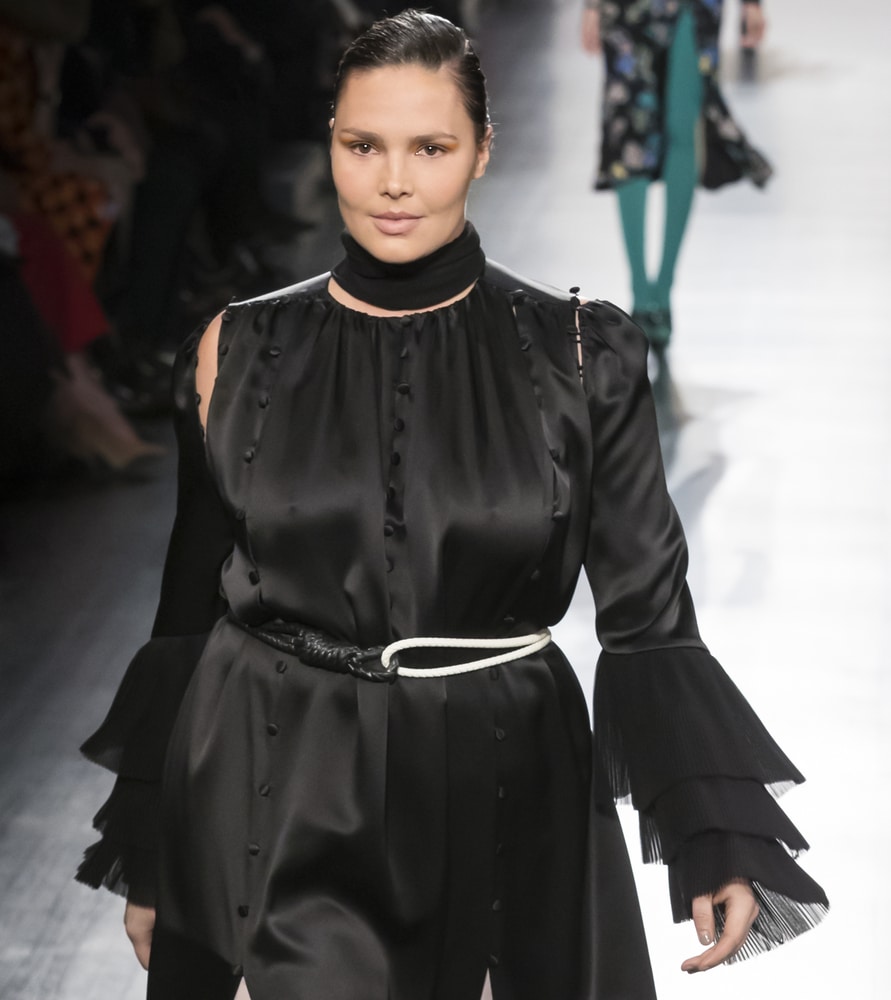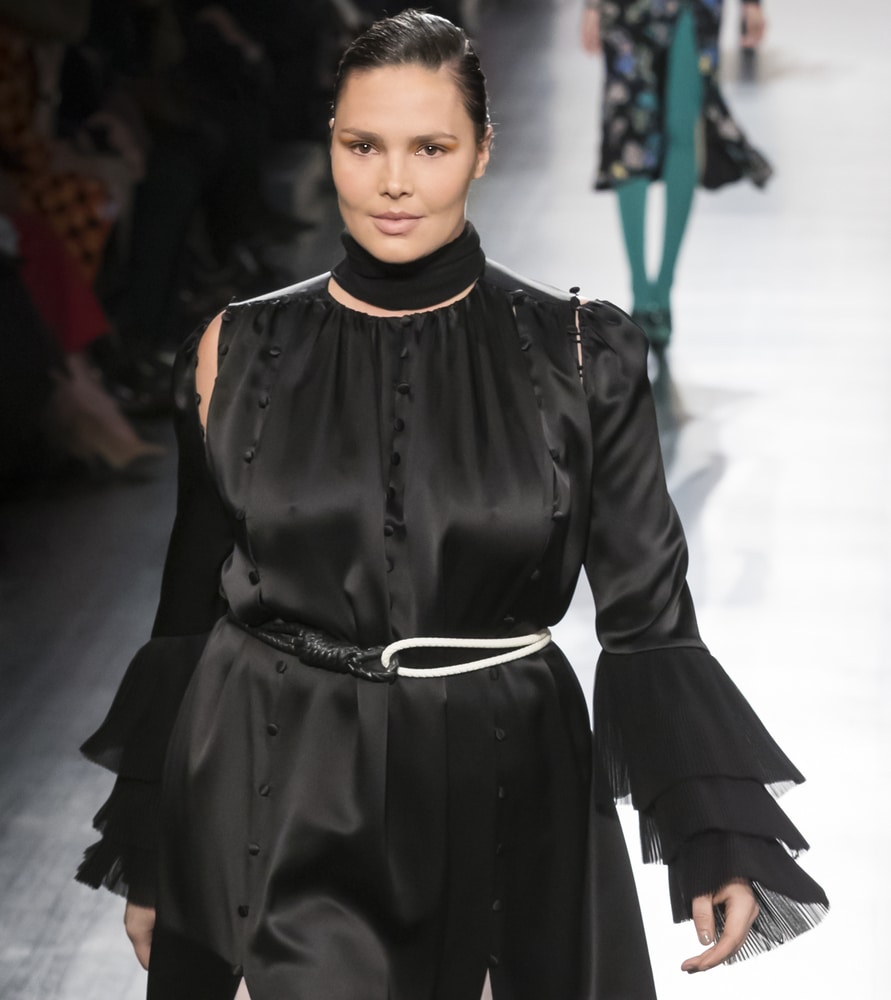 6. Candice Huffine
Candice Huffine redefines what it means to be a plus-size supermodel.
She signed her first contract in 2000 and now fronts prestigious fashion campaigns. Candice advocates for positive body image and female empowerment.
Some career highlights include being the first model above a US size 12 to be featured on the cover of Elle magazine.
Candice has her own activewear line called Day/Won and regularly inspires women on social media.
She's graced runways for Michael Kors, Prabal Gurung and more while also starring in marketing campaigns for H&M and can be seen on the covers of Italian Vogue, CR Fashion Book and V Magazine.
7. Georgia Pratt
Hailing from New Zealand, Georgia Pratt is a rising star in the body positive movement.
She became known modeling for the brand Lonely Lingerie, which celebrates diversity in sizes and ages. Georgia uses natural, unretouched photos to showcase the beauty of all women.
Her modeling career empowers women worldwide to embrace their bodies and feel sexy at any shape or size. Georgia collaborates often with fellow models Kate Wasley and Felicity Hayward.
She wants to inspire self-love through an inclusive vision of beauty in fashion.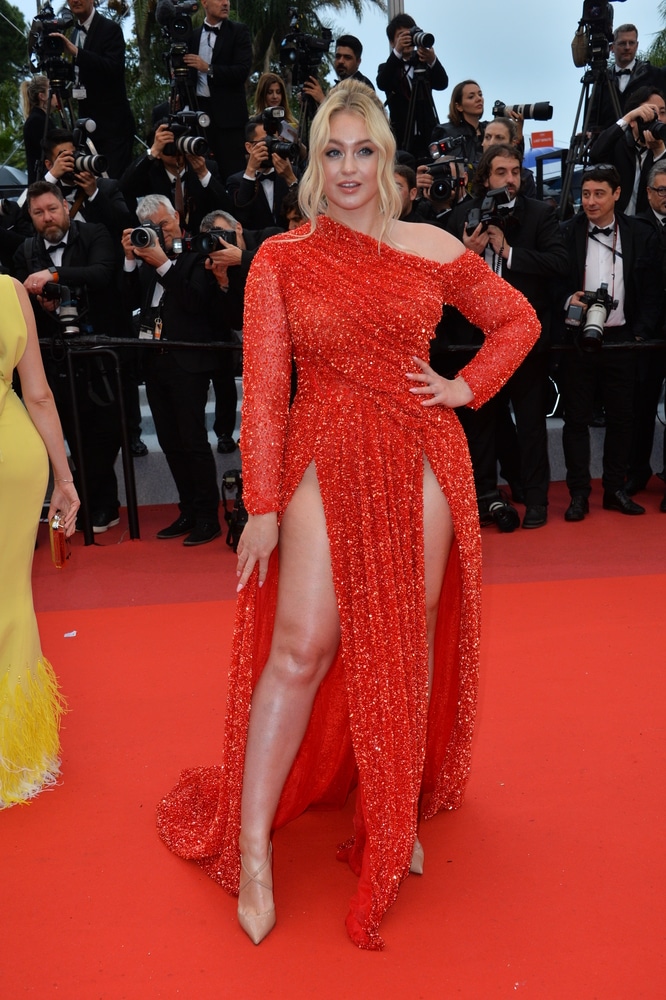 8. Iskra Lawrence
British model Iskra Lawrence stands out as a leader in the body positive community.
She gained fame as a model for American Eagle's Aerie lingerie line.
Now Iskra runs her own brand called EveryBODY with Iskra and uses YouTube, TikTok, and Instagram to share workout videos, nutrition tips, and messages of empowerment.
Iskra delivered a TED Talk on overcoming body image struggles and advocates for realistic representations of women in media.
She first gained attention modeling for Fenty Beauty and Glossier's beauty campaigns.
Iskra Lawrence embodies what it means to be a multi-dimensional plus-size model influencing change and is a huge critics of body shamers.
Bree McCann
Irish model Bree McCann is a rising star in the plus-size modeling world. She began her career in 2017 and quickly gained attention for her effortless confidence and radiant beauty.
Bree has modeled for brands like Penningtons, Yours Clothing, and Navabi.
She advocates for body positivity by showing that curvy girls can wear trendy fashion too. On social media, Bree inspires women to celebrate their unique beauty.
She proves that diversity is the new norm in fashion.
9. Louise O'Reilly
Also hailing from Ireland, Louise O'Reilly is another stunning plus-size model on the rise. She started out posting photos on Instagram showing off her fashionista style.
Louise then decided to become a professional model and has since worked for leading brands like ASOS and Simply Be.
She embraces her curves and wants to shift beauty standards. Louise runs her own body positive activewear label called Not So Serious. She empowers women to feel fit and fab at any size.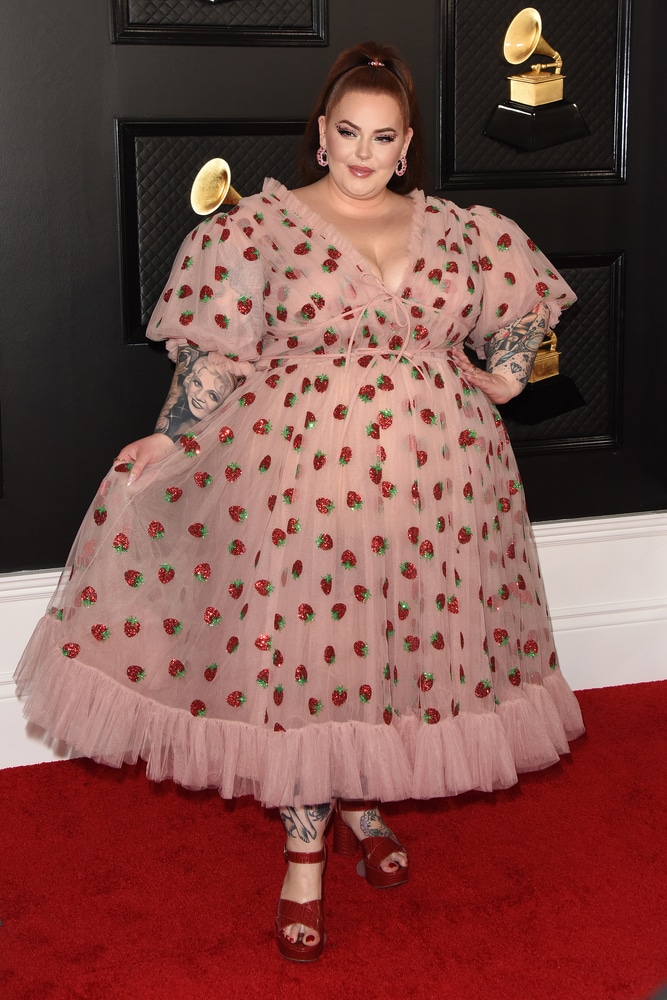 10. Tess Holliday
Tess Holliday (also known as Tess Munster) is a true trailblazer in the plus-size modeling world.
Early on, she faced rejection for being 5'3″ and a size 14/16. Yet Tess had a vision of what was possible. In 2013, she launched the viral hashtag #effyourbeautystandards to shift beauty perspectives.
The next year, Tess rose to fame modeling for H&M and starring in the video #everyBODYisflawless.
Since then, Tess has been featured by top brands and covered magazines from Cosmopolitan to Vogue Italia.
She walked in groundbreaking fashion shows for Chromat and Simply Be. Tess wants all women to feel represented.
The beautiful plus-size model is outspoken about the need for equality across sizes. Recently, she partnered with H&M to expand their plus-size fashion line.
11. Anita Marshall
Overcoming obstacles to achieve success as a plus-size model, Anita Marshall first gained social media fame posting photos of her curvy body.
Anita then leveraged her online following to begin modeling and has since worked for major companies like Old Navy, Lane Bryant, and Macy's.
Though she initially faced pressure to lose weight, Anita chose to embrace her body. She brings beauty, confidence, and talent to every photoshoot.
Anita serves as an inspiration both through her modeling work and her empowering messages about inner beauty and self-worth.
12. Crystal Renn
Crystal Renn's modeling career has been a true rollercoaster ride.
She began modeling as a straight size model before being told to lose weight by her modeling agency.
The stress of extreme dieting took a toll on her wellbeing. However, Crystal later reinvented herself as a plus-size model and found great success.
Crystal has appeared on the covers of Harper's Bazaar, Vogue, and ELLE while modeling for Chanel, Jimmy Choo, Zac Posen and Jean-Paul Gaultier.
She wrote a book called Hungry detailing her struggles with body image and eating disorders in the fashion industry.
Crystal aims to help shift beauty standards.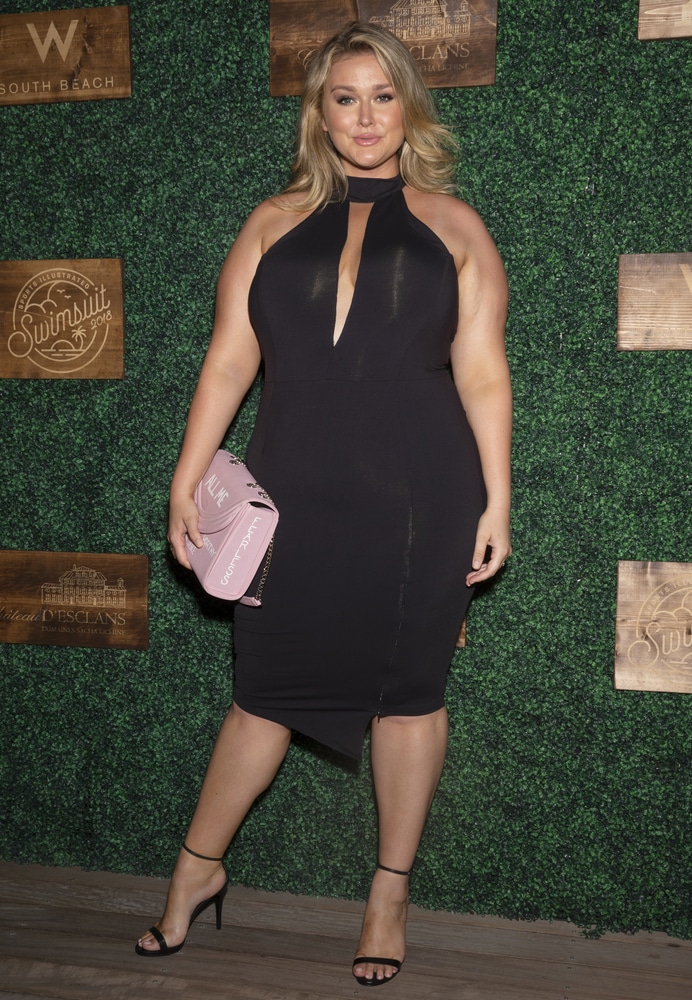 13. Hunter McGrady
At just 15 years old, Hunter McGrady kickstarted her modeling career posing for major magazines.
She then made history as part of the Sports Illustrated Swimsuit issue curvy model launch and was one of the curviest models to have been featured in the magazine.
Hunter continues to earn high-profile gigs while speaking out for body positivity.
Along with modeling, Hunter hosts a body positive fashion podcast called Model Citizen with her sister Michaela.
She provides realistic fit advice for curvy women. Hunter wants to help women feel represented and to embrace their natural beauty.
She's a role model for aspiring models and women everywhere.
14. Kate Wasley
Australian plus-size model Kate Wasley became an Instagram sensation alongside friend Georgia Gibbs as the duo behind Any Body Co.
They share gorgeous photos showcasing body diversity. Kate seeks to breakdown unrealistic ideals.
She has modeled for Sports Illustrated, Vogue Australia, and major fashion brands like Aerie. Kate also speaks out candidly on social media about her own body image journey.
She aims to help other women feel empowered at any shape or size. Kate's meteoric rise proves that beauty has no boundaries.
15. Lexi Placourakis
Don't be fooled by her sweet demeanor – Lexi Placourakis is a force in the plus-size modeling world.
She turned to modeling after overcoming an eating disorder and regaining weight in recovery. Lexi found empowerment celebrating her curvaceous body.
She has gone on to model for major companies like Target, Old Navy, and Macy's. Lexi also launched her own body positive shapewear line.
On social media, she provides realistic fashion advice tailored to curves. Lexi inspires women daily to embrace their unique beauty.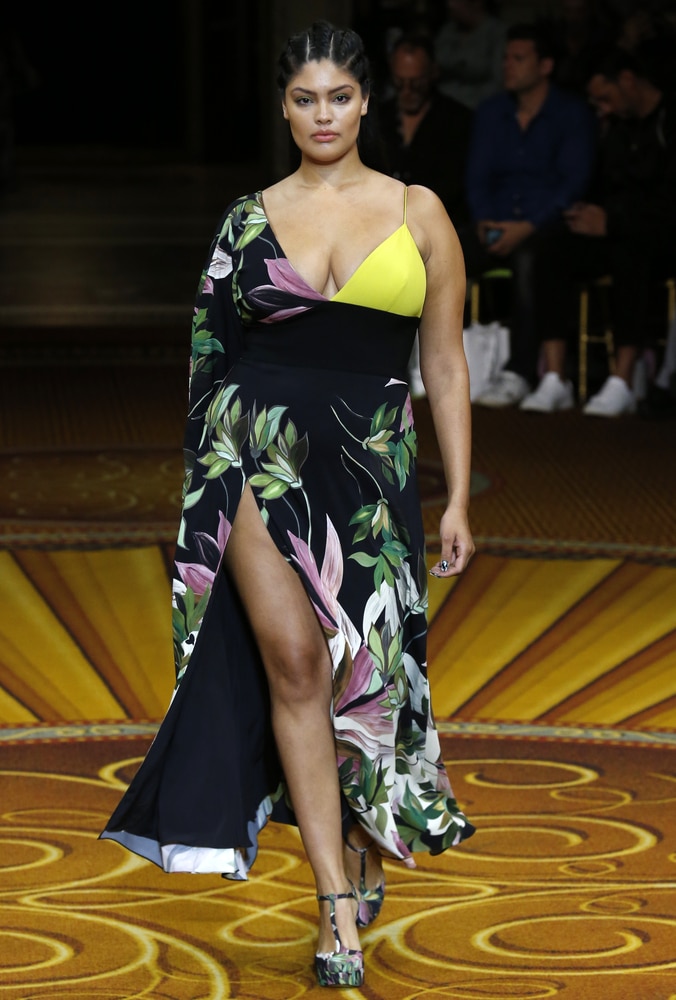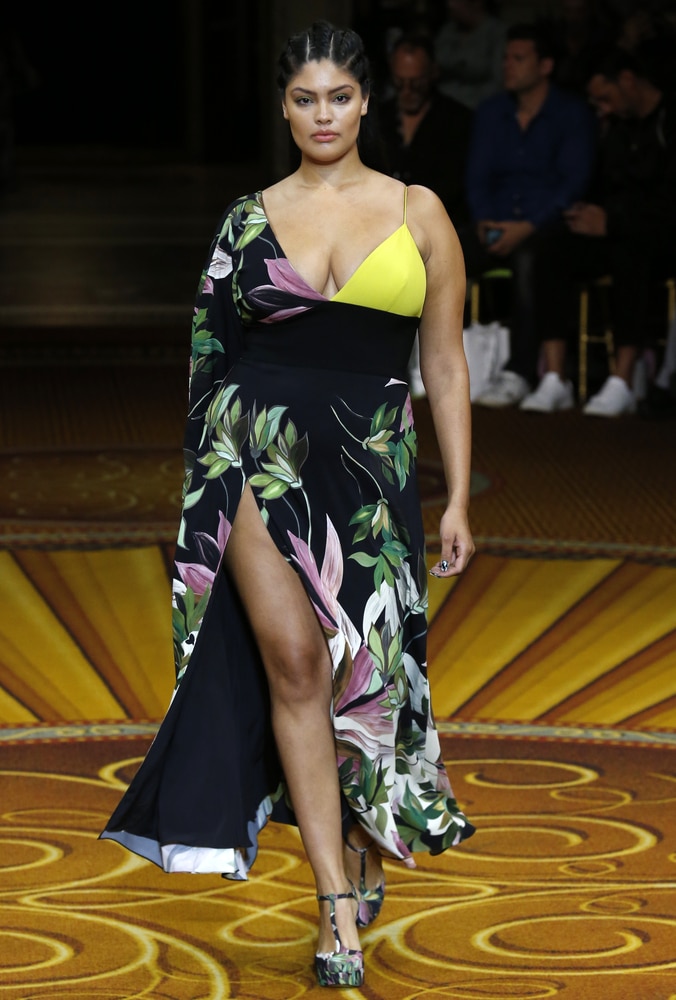 16. Jocelyn Corona
Mexican-American model Jocelyn Corona is making waves as a role model for women of color and curvy girls everywhere.
She appeared in TikTok videos of the viral Silhouette Challenge showing off her shapely figure.
Jocelyn then went viral after posting an American Eagle campaign that received millions of likes.
Her modeling career empowers Latinas and women with curves to know their worth. Jocelyn advocates for equal representation across sizes and backgrounds.
She partners often with fellow curve model Barbie Ferreira to shift beauty standards.
Jocelyn Corona is just getting started transforming the fashion scene and has participated in campaigns with Olmos & Flores and River Island.
17. Felicity Hayward
British plus-size model Felicity Hayward is breaking boundaries.
She was discovered on Instagram and brought her bold, unapologetic attitude to the modeling industry.
Felicity wants to dismantle the tradition of only featuring the thin, straight size body type.
She has modeled for ASOS, MAC Cosmetics, Dolce & Gabbana, Missguided and Adidas while speaking out for body liberation.
Felicity partners with retailers to expand sizing and improve fit. With her trademark pink hair and golden hourglass shape, she commands attention on runways and photoshoots.
18. Philomena Kwao
Few models have a story as inspiring as Ghanaian-British beauty Philomena Kwao.
She studied economics at university before being scouted on social media and embarking on a fashion career.
Philomena overcame doubts about her abilities as a "curvy, dark-skinned girl" to achieve international success.
The gorgeous plus-sized model has covered Elle UK and modeled for designers like Ashish and Vivienne Westwood.
She presented at the 2018 BAFTA awards and spoke at the 2019 Women of the World festival.
Philomena wants to transform limiting beliefs about what shapes, sizes, colors and backgrounds deserve representation.
19. Sonny Turner
At 18 years old, Sonny Turner represents the future of inclusive fashion.
After getting scouted on Instagram, she was hired by IMG Models Worldwide.
Sonny made headlines walking for Rihanna's Savage X Fenty lingerie show and appearing in Calvin Klein ads.
Though new to the industry, Sonny speaks out about diversity and body positivity.
She uses her platform to uplift other young girls and women of all shapes.
Sonny's confidence inspires people worldwide to embrace their beauty. Expect to see her star continue to rise.
20. Robyn Lawley
Hailing from Australia, Robyn Lawley was the first plus-size model featured in a campaign for Ralph Lauren.
She instantly achieved icon status within the body positivity community.
Robyn authored a book called Natural Beauty documenting her lifestyle tips.
She wrote an essay condemning the unhealthy 'thigh gap' trend that went viral worldwide.
Robyn appeared on the cover of Vogue Italia and has walked the runway for high fashion houses like Jean Paul Gaultier.
She's currently working on a musical album. Robyn Lawley continues to push boundaries showing that curves equal high fashion.
21. Jessica Leahy
Jessica Leahy is an Australian curve model on the rise.
She got her start being scouted at the age of 19 while working at a surf shop.
Jessica then moved to New York City to begin modeling full time.
Though she faced pressure to lose weight, she learned to love her body.
Advocating for body acceptance and female empowerment, Jessica uses her platforms to shift restrictive beauty ideals.
The stunning model wants to help women feel confident through fashion.
She's modeled in New York Fashion Week and partnered with brands like Torrid on inclusive clothing lines and embodies beauty, brains, talent and drive.
22. Nadia Aboulhosn
Lebanese-American model Nadia Aboulhosn made the leap from fashion blogger to modeling sensation.
She launched her style blog in 2009 and gradually built a loyal following captivated by her curves. Nadia's mission is to redefine beauty standards through self-love and confidence.
Nadia has modeled for Fashion Nova, Seventeen Magazine, PrettyLittleThing and Adore Me lingerie among others.
She empowers Middle Eastern women and curvy girls to own their sexuality and sense of style.
Expect big things from this multi-talented star. Nadia Aboulhosn is just getting started on transforming fashion.
23. Tara Lynn
Tara Lynn skyrocketed to fame as a plus-size model known for shooting lingerie and swimwear campaigns.
Her modeling work empowers women to feel sexy and confident showing skin at any size. Now a mother of two, Tara hopes to inspire the next generation.
She has graced magazine covers from Elle France to Vogue Italia and Cosmopolitan.
Tara also walked the runway for high fashion houses like Christian Siriano. She advocates for equal representation and access to stylish clothing. Tara Lynn is a true game-changer.
24. Chloe Marshall
British plus-size supermodel Chloe Marshall is a boundary breaker. In 2008, she made history as the first model above a UK size 6/US size 2 to place in the Miss Surrey pageant finals. This triumph helped jumpstart her fashion career.
Chloe moved to New York City to begin modeling full time. She walked the runway for Project Runway and posed in marketing campaigns for Macy's and Torrid. Chloe wants to transform rigid size standards in the industry. She empowers women to celebrate their curves.
25. Louise Boyce
Australian model Louise Boyce went viral after posting photos showing that even plus-size models have belly rolls, cellulite, and back fat.
Those candid images launched her modeling career focused on spreading body positivity.
Louise now models for ASOS and created the hashtag #ChubSisters to celebrate curves.
She speaks out on unrealistic Photoshopping and airbrushing in ads and magazines.
Louise believes that seeing genuine bodies of all shapes boosts self-esteem.
26. Tabria Majors
At 5'11", Tabria Majors is one of the few plus-size models also considered tall by industry standards.
Early in her career, Tabria faced immense pressure to lose weight to pursue modeling. She refused to compromise her health.
Tabria earned success as a model for L'Oréal, Target, and other top brands while advocating for inclusivity.
She wrote a book called We Are Bold celebrating stories of influential women.
Tabria also discusses body image and intersectional feminism on social media. She aims to empower women at all stages of self-love.
27. Sabina Karlsson
You may not know Swedish model Sabina Karlsson by name, but you've likely seen her striking blonde looks and curves in major fashion campaigns.
This girl is impossible to miss! Sabina's modeling career blew up back in 2010 when she was featured in a groundbreaking editorial for Vogue Italia.
She brought her natural beauty and confidence to claim space for curvy girls in high fashion.
Since then, Sabina's profile has continued to rise as she models for top brands like H&M, Mango, and Evans. She even covered Elle Sweden to become the first plus-size model on their cover!
28. Fluvia Lacerda
This Brazilian plus-size goddess is taking over fashion and bringing some much-needed diversity to a long exclusionary industry.
Fluvia began modeling locally in Brazil after getting discovered at a wedding fair. But it didn't take long for her to captivate audiences worldwide with her golden hourglass curves and infectious confidence.
Since then, Fluvia has graced international Vogue covers, modeled for major brands like Benetton and Elena Miro, and inspired women to love their bodies.
Fluvia wants to shift limiting cultural beauty standards that have held back women for too long.
Her meteoric modeling career proves that curves are beautiful and her influence is helping transform the industry to be more empowering for women of all shapes and sizes.
Frequently Asked Questions
1. Who are some famous plus-size models?
Some famous plus-size models include Ashley Graham, Candice Huffine, and Precious Lee. These models have made significant contributions to the industry and have worked with big brands, promoting body positivity and diversity.
2. What is the significance of plus-size models?
Plus-size models play an important role in promoting body positivity, size diversity, and inclusivity in the fashion world. They challenge traditional beauty standards and represent a more realistic and diverse range of body types.
3. Are plus-size models accepted in the fashion industry?
Yes, plus-size models are gradually becoming more accepted in the fashion industry. They have walked the runway in major fashion shows, such as New York Fashion Week, and have been featured in campaigns for well-known fashion brands. This indicates a positive shift towards embracing diversity and inclusivity.
4. What are some of the achievements of famous plus-size models?
Famous plus-size models have achieved various milestones in their careers. For example, Ashley Graham became the first plus-size model to appear on the cover of Sports Illustrated Swimsuit Issue in 2016. This broke barriers and opened doors for more size-inclusive representation in the media.
5. How do plus-size models promote body positivity?
Plus-size models promote body positivity by challenging societal norms and embracing their natural curves. They advocate for self-acceptance and encourage people to love their bodies, regardless of their size. These models use their platform to spread messages of body inclusivity and empowerment.
6. Are there male plus-size models?
Yes, there are male plus-size models. Plus-size male models are gaining recognition in the fashion industry, and they contribute to promoting body diversity and inclusivity just like their female counterparts.
7. Which modeling agencies represent plus-size models?
There are several modeling agencies that represent plus-size models, such as Ford Models and other agencies specializing in size diversity. These agencies provide opportunities for plus-size models to showcase their talent and collaborate with fashion brands and designers.
8. What makes a plus-size model different from straight size models?
Plus-size models typically begin at size 12-14 whereas straight size fashion models tend to be size 0-4. There are different requirements around height and measurements as well. Plus-size models showcase clothing in extended size ranges and promote body diversity.
9. How can I become a plus-size model?
Focus on building your confidence, taking professional photos, networking, and applying to local agencies to get started. As a plus-size model, it helps to identify your unique traits and signatures looks. Social media can be useful for getting noticed. Stay true to who you are.
10. What are the height requirements to be a plus-size model?
Plus-size fashion models generally need to be around 5'9″-6'0″ tall. However, the requirements vary by market with more options for shorter models doing commercial print work. There are exceptions so don't be deterred if you don't meet industry averages.