If you are a lover of jewellery but feel like you have been rocking the same pieces over and over again, you possibly have not explored enough.
Gemstones completely change the game when it comes to fashion trends.
They come in different colours, shapes, and sizes and which means you never run out of options, and here are some tips to wear gemstones the best way.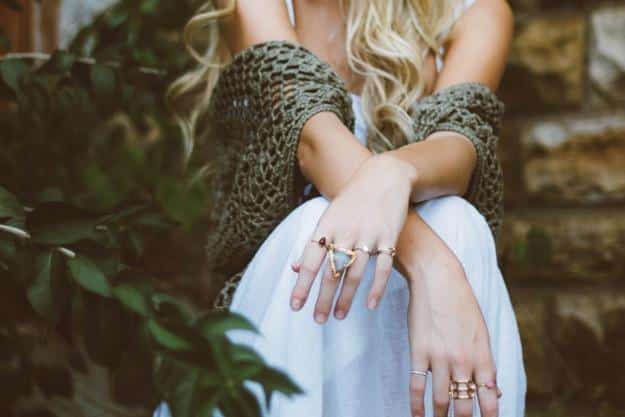 Statement jewellery
One of the best ways to incorporate gemstones, no matter natural or lab-grown into your everyday fashion is by using statement jewellery.
There are several options you can pick from, so you can find that piece that goes perfectly with your outfit. For instance, if you are going for a black dress, you may want to choose statement earrings that come with onyx, red jasper, or obsidian.
These stones suggest confidence and courage and can communicate that through your outfit.
You can also incorporate gemstones by wearing them as part of a bracelet (stackable) which qualifies as statement jewellery.
The advantage you have with stackable bracelets is being able to mix and match different colours and styles. With this, you can create a look that communicates the uniqueness of your personality.
If you are interested in being more subtle, you can go for jewellery accentuated with gemstones.
This type of jewellery usually comes with smaller gemstones mixed with other materials like gold or silver, using stone setting techniques like prong, bezel, or pave settings.
Clothing with gemstones
Another interesting way to incorporate gemstones into your daily fashion is by going for clothing that features them.
Examples of clothing features which incorporate gemstones include a scarf with a gemstone print or a blouse with gemstone buttons. These seemingly inconsequential details can take your gemstone game to another level.
It is important to note that you can also choose gemstones that serve dual purposes (jewellery and cloth accessories).
For instance, a brooch or pin which can be worn on a jumper, jacket, or even a scarf.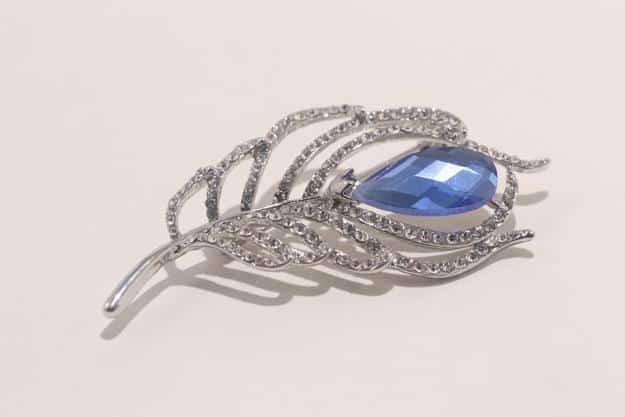 Another option for your accessories is a handbag or clutch that comes with some sequins or beading. However, you have to ensure that the gemstones are not too massive as this defeats the purpose.
Experiment with different shapes and sizes
You have the liberty to explore different shapes and sizes of gemstones.
You can either go for the more traditional round or oval-shaped gemstones, or you can settle for the unique ones with irregular shapes like hexagons or triangles.
These can give your outfit an interesting outlook and make you stand out. You don't have to limit yourself to one shape or size.
Add some colour
Another fascinating way gemstones can be incorporated into your daily fashion is in adding some colour to your look. A classic example of how this happens is whenever you go for a monochrome look.
At such times, a brightly coloured gemstone comes in handy to make your outfit pop.
Generally, the type of gemstones best suited for the monochrome look are the eye-catching, medium-sized gemstones, which include peridot, turquoise, and amethyst.
If you are someone interested in subtle looks gemstones that have the same colour as your outfit are the best option. For example, sapphires or lapis lazuli for a blue dress.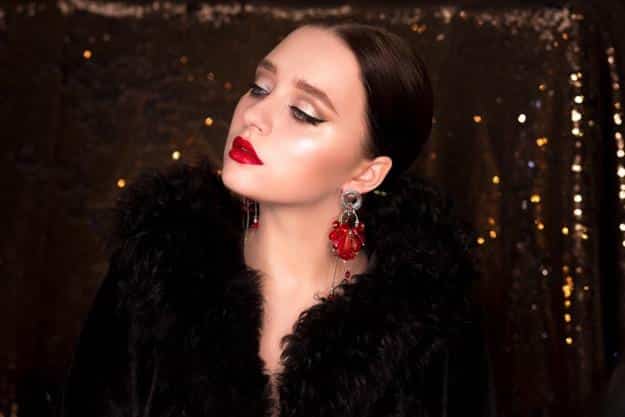 Incorporate them into your hairstyle
There are times you do not want to wear gemstones; at such times, you can incorporate them into your hairstyle and you cannot go wrong.
For instance, you can go for some beaded hairpins or a jewelled headband. Also, if you have long hair, you can always try braiding in some small gemstones
This is an amazing way of getting some glitter to your hairstyle without doing too much.
Go for quality over quantity
In the context of gemstones, it is vital to always place quality over quantity. It is better to have a few quality pieces well but together than a lot of low-quality gemstones that can fall apart easily.
Also, when going for a look, you do not have to wear a lot of gemstones before you make a statement. Making use of simple and top-quality gemstones can make a statement that flamboyant and low-quality gemstones cannot.
High-quality gemstones are typically more excellent and eye-catching; so, even if you do not have so much, you stand out with the little you have.
In a nutshell
There are numerous ways you can incorporate gemstones into your everyday fashion without ever looking predictable. Gemstones bring a different feel to your look, depending on your choices.
Lab grown gemstones can make you look more sophisticated, more relaxed, classy, or just smart and casual. This is one advantage of having a wide range of cuts, shapes and sizes to select from.