Last Updated on 18th January 2018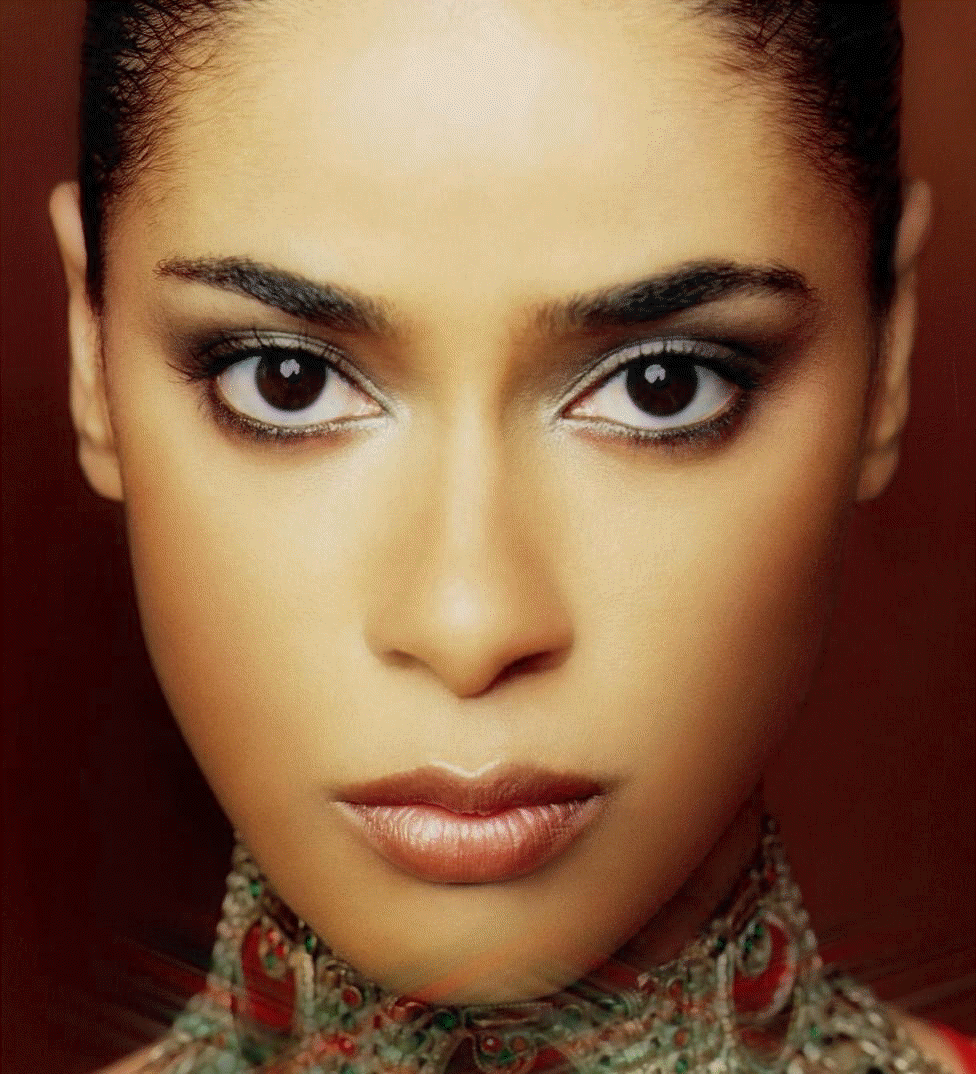 If I could use just one word to describe Rhian Benson, it would be eloquent. Her voice is so calming and self assured, making it easy to warm to her. Born to a Welsh mother and a Ghanaian father, Rhian bravely left a career in investment banking to pursue what truly lay in her soul – "her love of music". Currently preparing for the worldwide release of her debut album "Gold Coast", Rhian already has her own lifestyle-oriented TV series featuring celebrity guests, interviews and music videos, of the same name airing on BET. With a diary jam packed of promoting and performing, Rhian took some time out with My Fashion Life to say how she feels……about fashion that is.
How important is fashion to you as an artist?
I think it's important in that, whether you like it or not you present a certain image when you get on the stage, and sometimes fashion can help to explain your approach to music. My music is very jazzy and soulful and mellow. And there's a lot of importance in the messages and so when I get on stage I like to look, a little bit ethereal, wearing stuff that almost seems fantasy like, such as silk and chiffon.
You've lived in India and Ghana for a while, would you say both countries influence your sense of style?

Oh definitely, definitely. I love ethnic jewellery and shell earrings at the moment. I think that it's a clever way of making a statement about who you are and where you come from.
You're style in the video for "Say How I Feel" was very reminiscent of Billie Holiday, was that your choice?
YES it was, it was. We wanted to do it in a jazz club because the song was quite jazzy and when I think of all the jazz singers and the style that I'm into, it's like the one style which influenced me the most was Billie Holiday. Her style was just pure class, it was timeless!
If you had only 2 stores to shop from forever, one for clothes and one for shoes which would you choose?
O.K well, I'm gonna cover all labels. For clothes it would be Harvey Nicholls, [laughs] and for shoes, I'd probably choose Jimmy Choos.

The boots you're wearing now are really cool, are they Jimmy Choos?
No. They're made by an Italian company called Debut. I bought them in Los Angeles and I haven't found them anywhere else, which surprises me cause it's a European Company.
When you moved to L.A to work on your album did you find that L.A changed your approach to fashion?

I think what was happening at the time, I went to L.A, was I was starting to get out and perform a lot more, so I was learning about, who I was on stage and how I could improve my performance. And part of that was looking a certain way that would help me feel like the performer I wanted to be. Yes, I made a few boo boos in the beginning, you know I went from stuff that was more comfortable, and then I went to the other extreme and I would wear stuff that I thought was really fashionable. And now I finally feel like I've really found myself, I can combine being comfortable on stage with wearing things that make me feel larger than life.
Beyonce, Eve and Gwen Stefani have their own clothing labels. Would you consider doing the same for your fans?
You know someone was saying that to me the other day and I think that I would love to set up a shoe company. [laughs] I have a shoe fetish, I just collect shoes, I'll go shopping and I'll just by 10 pairs of shoes and nothing else!
Yep my fetish is for handbags!
Yes that too!
What's the most important piece of advice you've been given?
By a friend whom I worked with on this album who's worked with Erykah Badu, Chaka Khan and A Tribe Called Quest. When we began the project, he said to me, "You know what Rhian, we're gonna make the best album we can!" and that just applies to life, you just do the best you can at that time. You know you make a mistake, you learn, you get better and DON'T SWEAT THE SMALL STUFF.
Visit rhianbenson.com