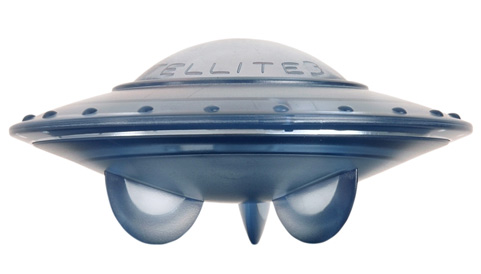 No, a girl can never have too many beauty products and there has never been a time like the present when us ladies have been as spoilt for choice as we are today. The latest brand to light up our universe is Satellite3 – an enviromentally friendly cosmetics line inspired by astronomy and the exploration of space.
Created by world renowned make up artist, Glauca Rossi, Satellite3 comes in dynamic recyclable containers in the shape of space crafts.
You need only to buy the sleek rocket and saucer containers once and then refill with the FUEL colours of your choice. Top up the rocket with your favourite creamy lipstick from the line and fill the saucer with a mix of two shades of soft velevty powder suited to your complexion.
According to Rossi,
The colours reflect the comets, planets and stars, and the luminous powders accent the body and offer stunning highlights for the eyes and cheeks.
For more info visit www.satellite3.com