I'm suffering from a bout of fashion week withdrawal, so I spent most of last weekend sifting through footage and images from the shows, namely Paris and Milan. Looking back, this show season has actually been a blast..fast and fun and packed with lots of action.
We had Bruno crashing shows, a model fainting at McQueen, and Valentino publicly sacking Fachinetti. Surprisingly none of the top stories had a thing to do with Marc Jacobs…aside from his fascination with skirts. Anyway..with fashion week still swirling around in my head, I've compiled my top 5 shows from both Milan and Paris, which was hard to do considering I had many favourites!
Lanvin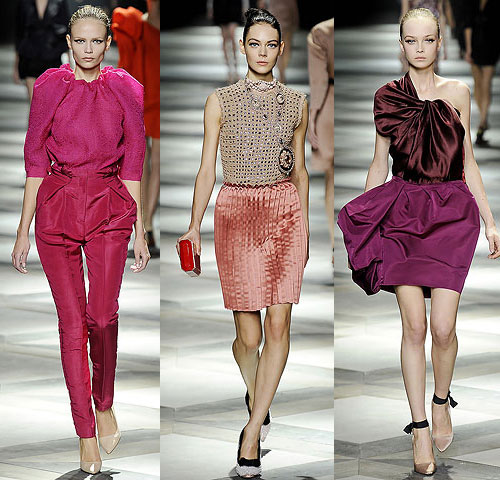 It would have been criminal not to include Lanvin in this roundup. Alber Elbaz outdid himself. The collection was colourful, dreamy, and to quote Rachel Zoe…"I die!"
Gianfranco Ferre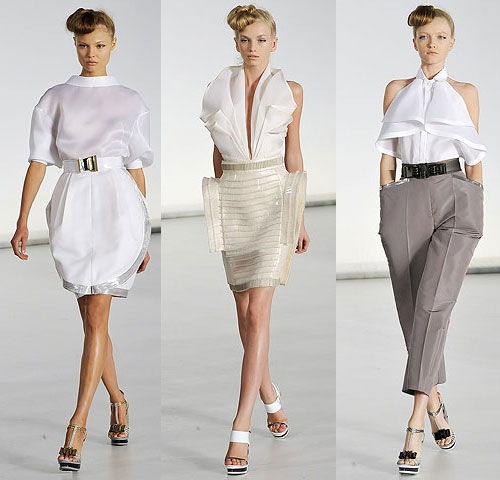 Aquilano and Rimondi did Ferre proud with this collection. I adored the use of shape and structure. Ankle skimming trousers made a number of appearances on the runway for SS09, but the duo did it best.
Balmain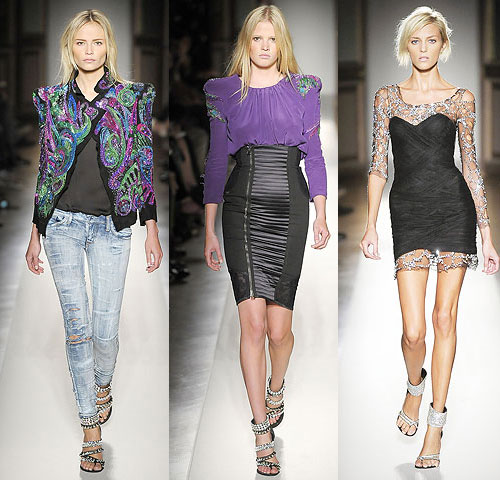 Mixing 80's (strong shoulders) and the 90's (ripped jeans) Balmain was sharp and sexy!
Louis Vuitton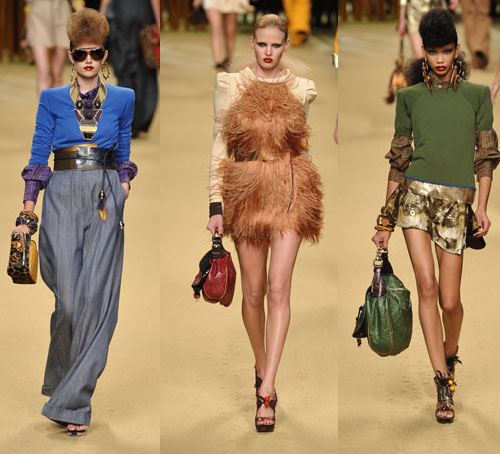 We've come to expect nothing but absolute genius from Marc Jacobs. For me, this collection was much better and more relevant than last season.
Prada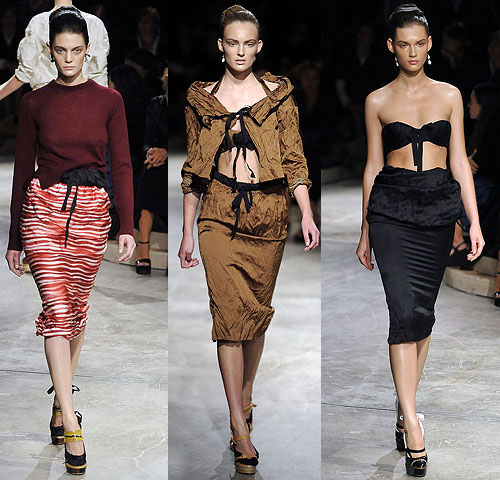 I have to admit this wasn't my favourite collection from Prada but it was the most interesting. Who would have thought cropped tops with rumpled skirt suits could look so good?
O.K so I know this was supposed to be a top 5 post, but I had to sneak in a sixth. I couldn't not add Alexander McQueen. His SS09 collection was fun yet erotic, primitive yet sophisticated, and simply fabulous!