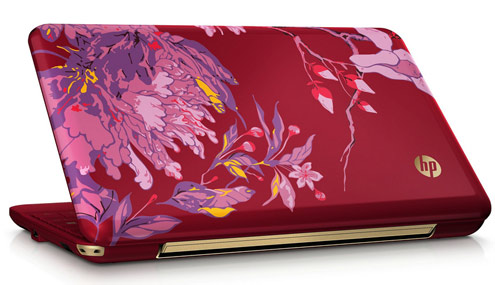 It's no secret, many of us fashionista's like our gadgets to look good, hence why we're often named and shamed as shallow geeks.
We must admit, aesthetics are important to us…(currently holding our heads in shame). Lucky for us designers left, right and centre are partnering up with tech firms to create trendy gizmos.
The latest partnership to capture our attention is that between Hewlett Packard and designer Vivienne Tam who have teamed up to create a fabulous laptop customized with a gorgeous print.
The notebook made its debut during NY fashion week and will be available next spring. Expect to pay around $700…