Last Updated on 12th June 2013
London Fashion Week is well and truly over and boy what a great week it was!
I've been away from Fashion Week for nearly two years now and I was very glad to be back and especially happy to see familiar faces!
Seeing as it was my first time at Somerset House, I totally felt like a 5ft 10inch version of Alice in Wonderland exploring a magical house in awe of everything I discovered behind each door. It was heaven! The only thing missing was Johnny Depp.
Coming a close second to catching up with the shows was my new found love – my Modalú!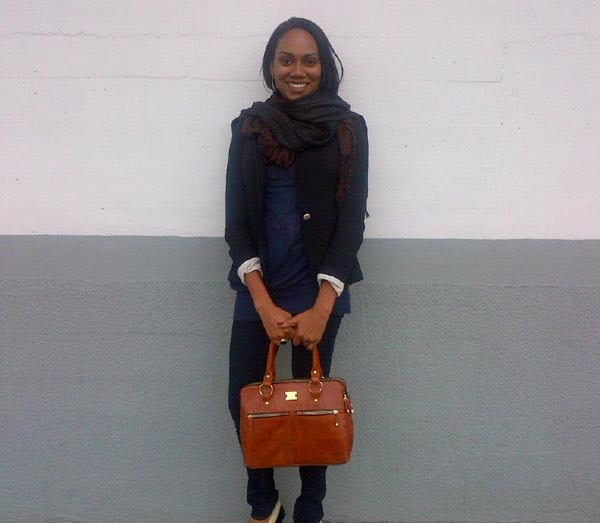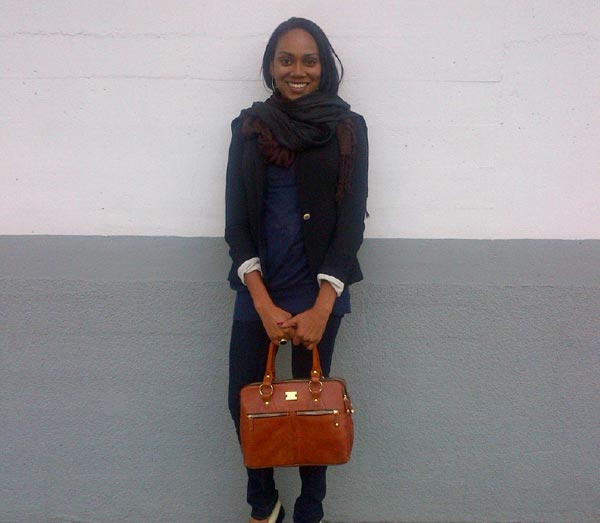 The lovely folks at John Lewis were incredibly kind enough to send over a handbag of my choosing to accompany me to the shows and it was love at first sight! I scoured John Lewis before opting for the Modalú Pippa Large Grab Handbag in toffee as it was definitely one of the nicest leather handbags on the site.
So now my Modalú and I are inseparable. Anyone that knows me can testify that I am the biggest bag lover and when I fall for a bag I am notorious for ditching every other handbag I own for at least 6 months. My name is Michele and I am a handbag whore #sadbuttrue.
And how much did I love my Modalú? Let me count the ways.
1. The colour…
2. It's easy to carry
3. It has a trillion compartments (positive as you can carry lots but negative too! I end up forgetting exactly where I've kept my Oyster card and my BlackBerry…..there really are that many hidden pockets)
4. It's gorgeous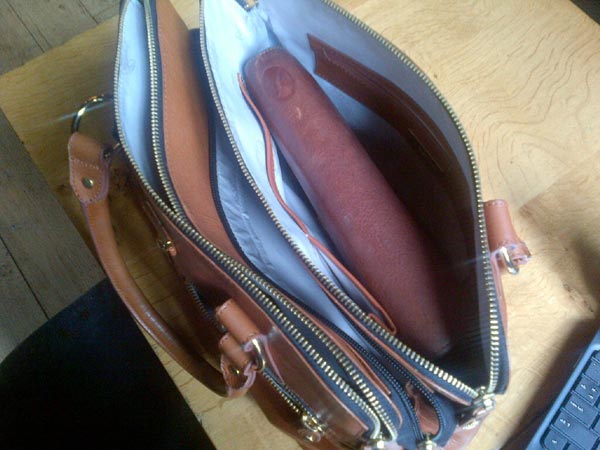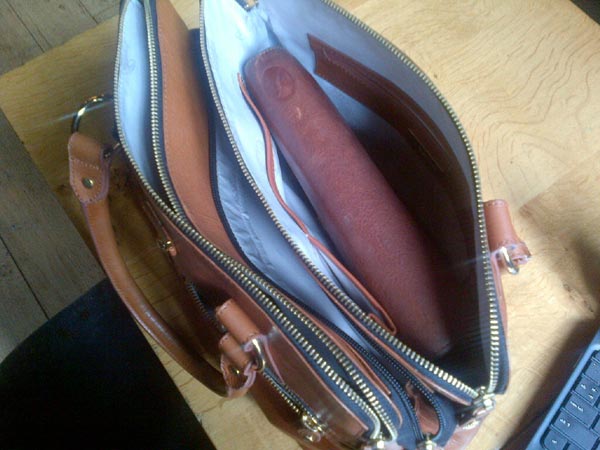 And what exactly did I need to carry in my bag? Well with the cold wreaking havoc on my lips Carmex was definitely a must. I never travel without my trusted Filofax despite how many gadgets I own…I cannot live without my Filofax.
This season I was determined to try and cut down on the number of gadgets I had to lug around. But alas I was not very successful. My HP netbook is my life. I've also become unhealthily addicted to the BlackBerry PlayBook (although it did take me a while to get used to typing with the touch screen. But the PlayBook proved to be VERY useful at the shows!) and last but not least my BlackBerry Bold. Yep I'm a BlackBerry gal…
And now I am all "fashioned out". Luckily I escaped the dreaded fashion flu but one can never escape the feeling of being so knackered at the end of the week that you wish you could just hide under the duvet and sleep for another week! Preferably with Johnny Depp by my side. Yes, yes, I love Johnny Depp just as much as my Modalú and possibly by BlackBerry too!