Last Updated on 20th October 2013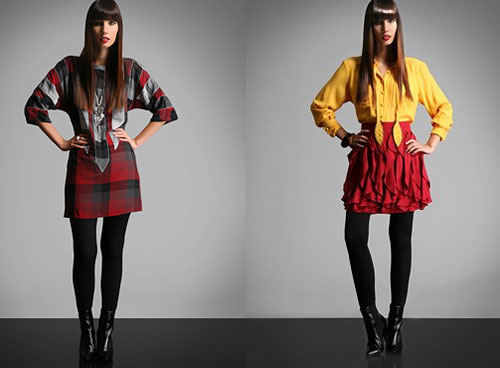 Who: The story behind hot American label Beckerman reads a little like the plotline of a sitcom: three hippy-cool sisters pursuing different aspects of fashion design eventually come together to create a label that takes the states by storm.
The real life characters: Free spirited twins, Caillianne and Samantha as well as younger sister Chloe founded the label after working as apprentices for big names such as Oscar de la Renta and Randolph Duke.
What: Words hardly do justice to the Beckerman's highly original and whimsical designs. The autumn/winter collection is made up of adorable combinations of autumnal mustard, plum and grey. Trends are ticked off left right and centre with fringing and plaid featuring heavily but with a twist; fringing in knit and unconventional colour combinations in the plaid. Micro skirts and dresses are teamed with bright opaques and killer heels and layered up with plaid capes or blazers for a wearable look. The collection somehow touches simultaneously on this seasons trends; heritage, Folk, Country, with an unlikely modern urban edge, it's all there.
Always one to keep on top of the best new labels Asos offer a few of Beckeman's designs but its worth checking out their quirky website and our very own Agnes Deyn modelling last seasons collection