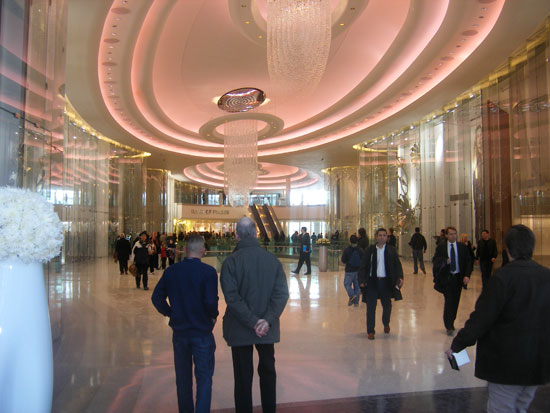 Shopping in a new light. That's the slogan for Westfield London and it really is shopping in a whole new light…well for Europe that is!
Anyone who adores the massive American style malls will feel right at home at Westfield. Over 265 luxury and high street stores have invested in a small slice of the 1.5 million ft retail heaven located in Shepherds Bush, West London.
I spent most of yesterday morning at the grand opening of the centre. Yasmin Le Bon, the Sugababes, Twiggy, Erin O'Connor, Philip Green and Leona Lewis all turned up for the celebrations. Mary Portas, Queen of shops (who is acting as a consultant to Westfield) could be spotted running around with a camera crew in tow.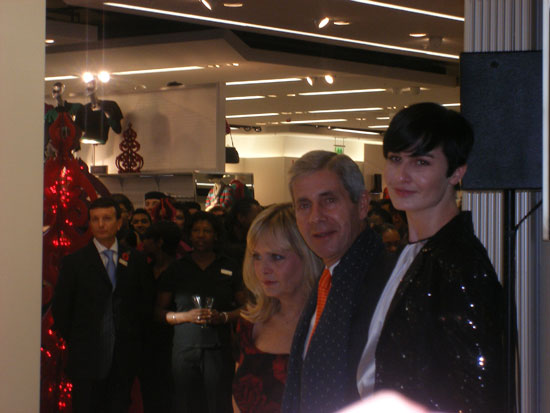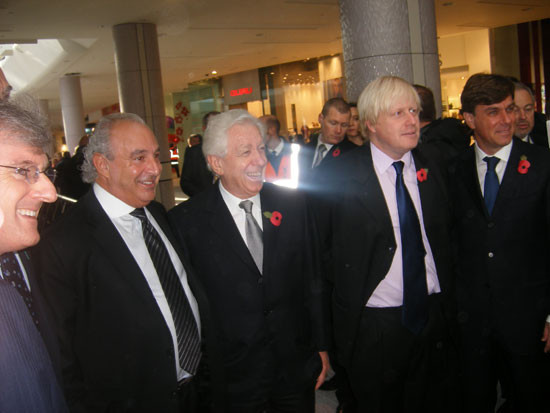 Mayor of London, Boris Johnson gave a speech and drew a number of laughs from crowd in the process. I'm not sure if they were laughing with him or at him. The state of the economy was on everyone's lips but Johnson remained positive stating that it was nothing short of silly to imagine that Westfield London was not a good thing for the community and highlighted the fact that it's created over 7000 ongoing jobs.
I spoke to a number of shoppers who came out to enjoy the free champers at Marks and Spencers and honestly I was hard pushed to find a negative reaction to the shopping centre. Many said they would definitely opt for Westfield over Oxford Street and even Bluewater. Despite the credit crunch a lot of shoppers said they'd still venture out to Westfield for the experience and of course to window shop if nothing else. In fact the only criticism was the lack of a John Lewis and Primark.
Everything the Westfield Group has learned from their first retail investment in 1960 has gone into this centre, and it is evident. It's the best connected shopping centre by public transport in Britain and the design and construction is flawless. To enhance the shopping experience, valet parking is available. There are over 47 restaurants and none of them include fast food chains. That's right…it's healthy all the way at Westfield.
The centre holds a central atrium which will be used for fashion shows, exhibitions and concerts. A section called The Village is dedicated to luxury brands such as Dior, Gucci, Louis Vuitton, Prada and more although most are not open yet. 2009 will see the launch of a 14 screen state of the art cinema, a gym and a luxury spa.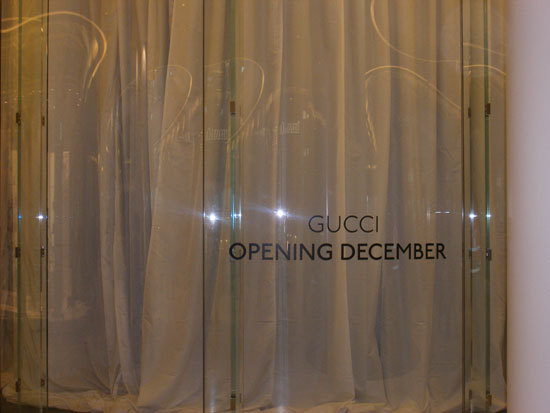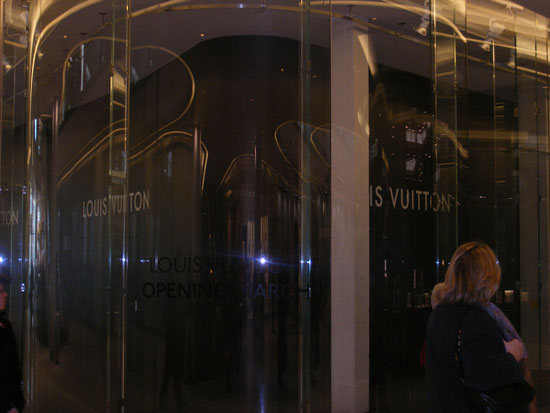 More than 21 million people are expected to visit Westfield London each year and the Westfield Group has already begun constructing another shopping centre in Stratford scheduled to open mid 2011.