Last Updated on 18th November 2008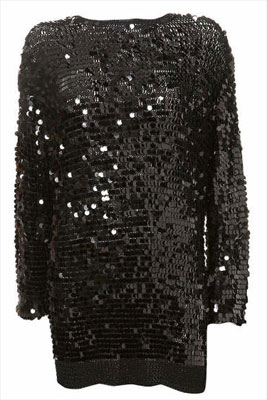 I've suddenly come over all festive. I cannot seem to get Mariah Carey's 'All I want for Christmas' out of my head, I've recently found myself munching on mince pies, and what with the incessant, obligatory Christmas sofa adverts that have been tormenting me for around two months now, this can all only add up to one thing: the party season is well and truly upon us!
This week, the Christmas lights in new fashion hive Westfields London were switched on, creating santa's shopping grotto with a frenzy of snow, ice sculpture and orchestral magic. However, it seems that most fashion retailers had already embraced the Christmas party theme by adorning everything in a shower of sequins.
The high street has taken tips from Alexander McQueen and Sophie Hulme this A/W with everything from leggings, to cardigans shimmering in sequins – perfect for the glitzy party option.
Black is ultimately the colour for sequins, and come to think of it, the shade of the season. Top marks for the high street sequin splash have to go to Topshop, who's range by Ashish is pure, sequin splendour.
The black jumper dress is a luxurious and dressy way to wear a normally casual item and the one-size-fits-all sizing means that a waist belt can be added for a smaller fit, or to alter the silhouette. Feeling extra flashy? Try the V back jumper in primary colour blocks.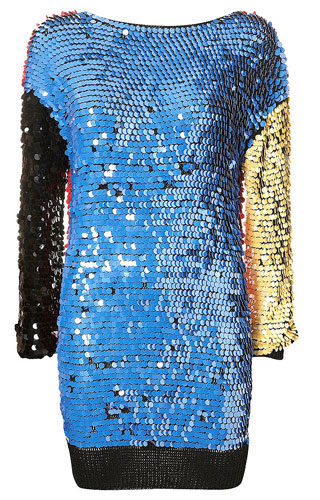 Admittedly, it is quite difficult to actually escape the sequinned beret; it's popularity undoubtedly heightened when we saw Carrie Bradshaw casually slip one on in the Sex and the City film for a New Years Eve, Miranda-related emergency.
Not into accessorising with the beret? gorgeous coloured (and sequinned of course) try the clutch.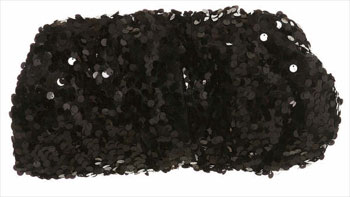 The festivities have definitely got to me: I'm still singing Mariah Carey, and I think I'll still be shopping for sequins up until the January sales…