Last Updated on 19th October 2013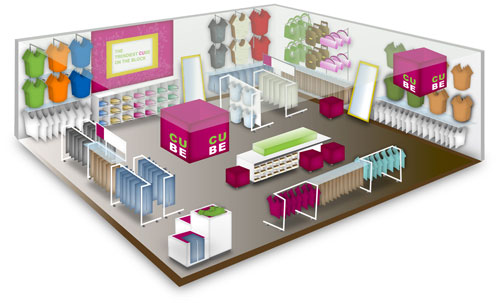 We all know and love discount retailer Marshalls for its ability to supply us with our favourite brands for criminally cheap prices. Now, Marshalls has undergone a transformation with the installation of a new boutique packed with discounted designer goods called The Cube.
Yes, that's right big names like Gucci, Christian Dior and Michael Kors can all be found at Marshalls for a fraction of their retail prices.
The rationale behind the move? To raise the spirits of shoppers with some beautiful designer bargains… I know it made me feel a lot better!
There is a lot to sift through when you enter the store and the shoes are still a bit pricey. Granted, they are less than they would normally be, but they are still more than you would expect to pay at a discount retailer such as Marshalls.
However don't let this put you off paying a visit to The Cube and exploring. There are gems to be found!
Visit The Cube