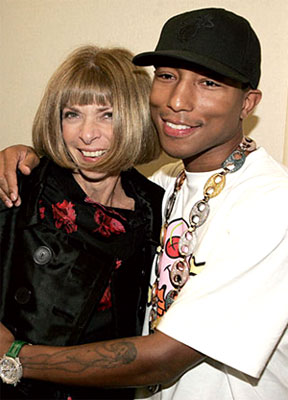 US Vogue editor Anna Wintour looks set to take a fall from a very big height if The Devil Wears Prada's book predictions are anything to go by: and by the looks of things, they are.
Rumours of Wintour's retirement have been rife lately, further fuelled by her refusal to comment on the subject. Having spent 20 years at the top of her game with the publication, she has worked hard to maintain the magazines reputation as one of the most noted fashion bibles in the world.
Her shoes would be large ones to fill and the excitable buzz on the inside is that French Vogue editor Carine Roitfeld may be the one to step up to the challenge.
With Conde Nast's main man Si taking early leave for his regular annual holiday, major decisions seem likely to take place, although he has publicly dismissed the appointment of Roitfeld as, "…the silliest rumor I ever heard."
The question on everyone's lips however, is could we really imagine anyone else but the notorious Anna Wintour, the very lady who can make or break a designers career, as editor of the most influential fashion publication in the world?
[Source]