Last Updated on 19th January 2009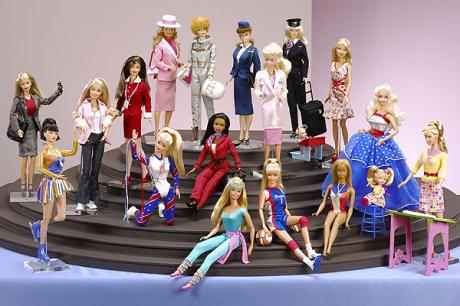 Barbie is 50 this year, and she is looking better than ever. To celebrate she is getting her own catwalk show at New York Fashion Week. And if an entire show wasn't enough, she will also be sponsoring two of our very own designers at London Fashion Week.
Yes Barbie is now the very proud sponsor of designers Danielle Scutt and Roksanda Ilincic. The designers will be creating a whole new wardrobe for Barbie, fifty limited edition dolls will be created and will be inspired by Scutt's and Ilincic's collections.
Roksanda Ilincic is renowned for her beautiful designs, which embrace femininity, gorgeous evening wear in silks and chiffons that drape the body in exceptional intricacy. She was excited to be given this opportunity:
"I couldn't wait to dress Barbie; she's such an iconic model, and the perfect front row show guest. "
Danielle Scutt, who strangely enough fulfilled a Barbie brief whilst at college for an assigned project, is for our fierce woman, she pioneered body con and her clothes embrace sex appeal. Both women will do Barbie proud.
And like any girl, just two designers on call isn't enough, but never fear Christian Louboutin is on hand to inspire her shoe collection.
[images]