Last Updated on 19th October 2013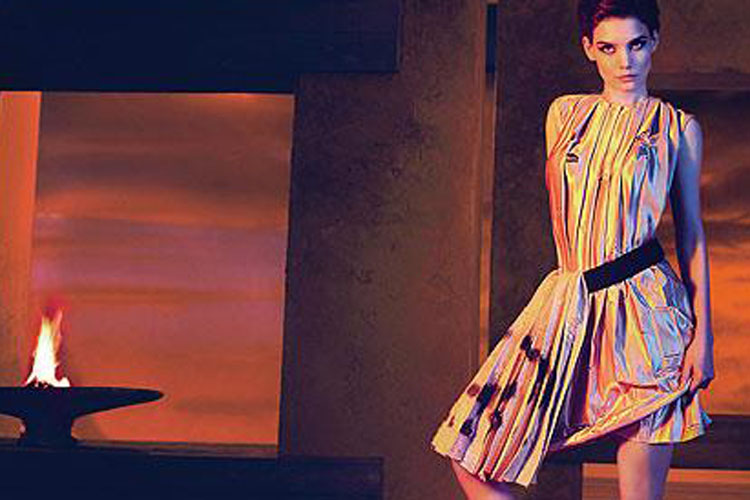 Katie Holmes is the new face of Miu Miu and doesn't she look fab?!
After Victoria Beckham's sensational debut as lingerie model for Armani we thought she would reign fashionista supreme for 2009. Well looks like BFF Katie Holmes has found her fashion legs, and she is running!
Prada's little sister Miu Miu is the fashion lover's brand of choice, it's chic, fun and quirky and has worked it's magic once more. In good company, Katie follows actresses Vanessa Paradis and Kirsten Dunst as the face of the fabulous brand.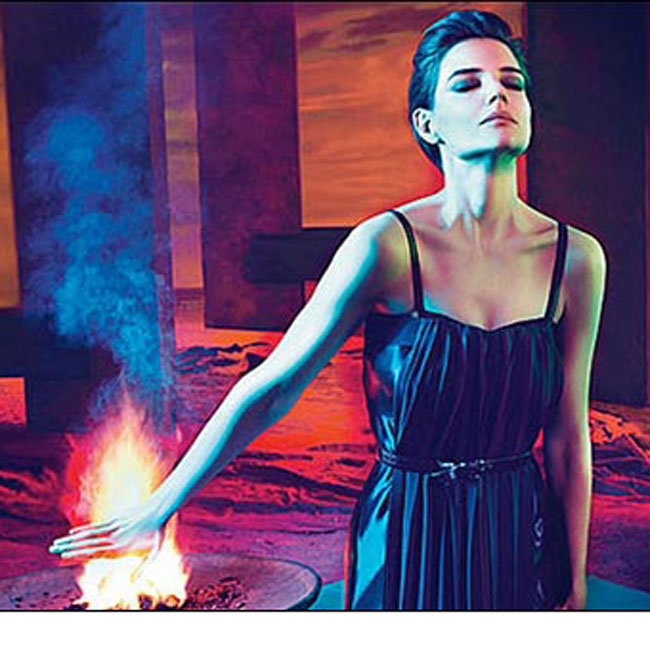 With cat like eyes and gamine hair, Katie looks every inch the glamourpuss, oozing sex appeal. The shoot was shot by Mert Alas and Marcus Piggott; they were to produce a "luminous icon radiating a sense of mystery and theatricality". I think it's fair to say this goal was achieved.
The look is dramatic, and the fiery backdrop shows the world the true goddess that the girl from Dawson's Creek has become.