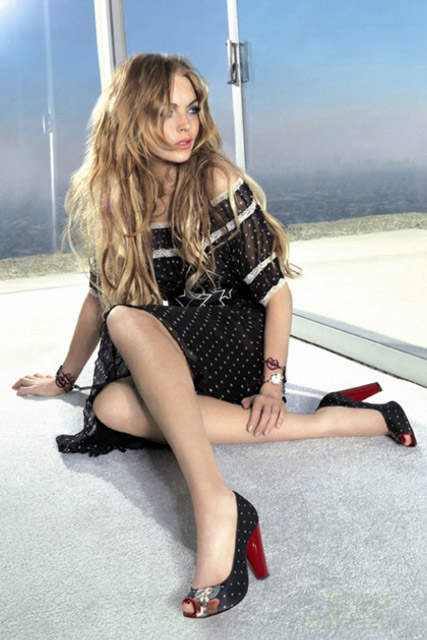 So we have had the ultra sexy Victoria, the sultry Katie and the incredibly glamorous Scarlett, and now we have um, well Lindsay Lohan in a pair of jeans.
Lindsay is the new face of denim brand Fornarina, seen pouting in the brand's signature jeans and gypsyesque sundresses; Lindsay doesn't quite look her gorgeous self.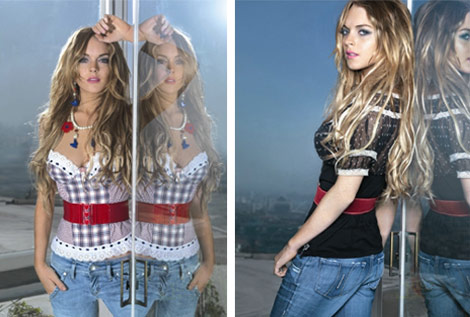 Having been the face of Miu Miu and Jill Stuart, Lindsay has the makings of a Hollywood siren, yet this latest campaign misses the mark, I'm not quite sure why a tartan corset with Broderie Anglaise and a red waist belt was ever thought a good idea.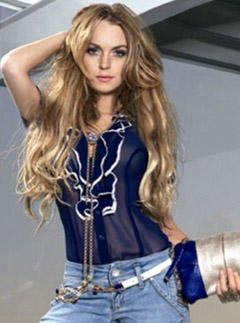 It's nice to see Lindsay back at work, let's face it, it's been a while since we saw her doing anything. But after the excitement of the other campaigns of the moment, this falls flat.
[images, images]