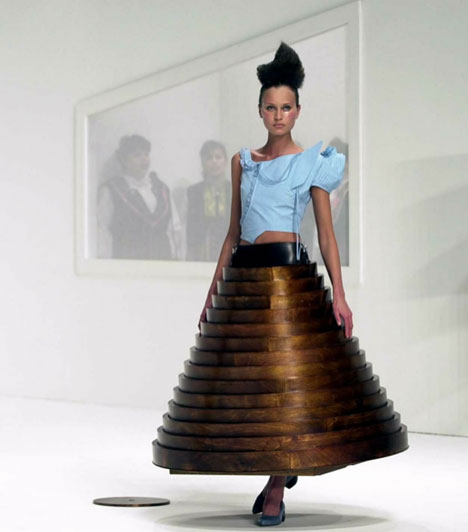 Hussein Chalayan is renowned for his unusual mind-boggling designs. Whether it's skirts made of wood, blue screen dresses or remote controlled ones, he is a pioneer in fashion engineering. And from today you can see his designs in person.
An exhibition has opened at London's Design Museum, which will showcase his most famous and unusual designs, as well as the thought processes behind his creations.
Thirty-seven outfits will be exhibited and they are sure to challenge any onlooker. If any of you remember the Autumn/Winter 2000 collection that saw models emerge from furniture, tables morphed into dresses, then you'll know this will be quite an exhibition.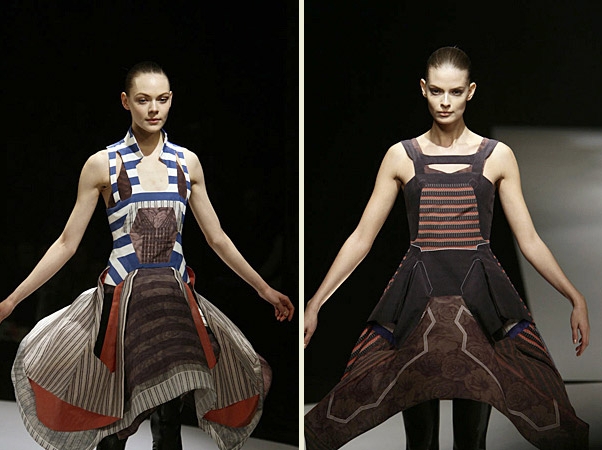 Chalayan is well respected amongst those in fashion, creating beautiful wearable clothes as well as the more eccentric pieces. Having been given an MBE and named British Designer of the Year twice, he remains one of the most important faces in fashion.
His designs come from equally unusual inspirations from tackling religion, economic shifts to DNA. If fashion were a science then Chalayan would be Einstein.
To see a piece of fashion history head to the Design Museum from 22nd January until 17th May.