Last Updated on 19th October 2013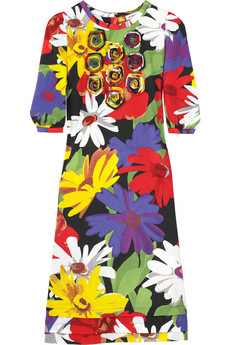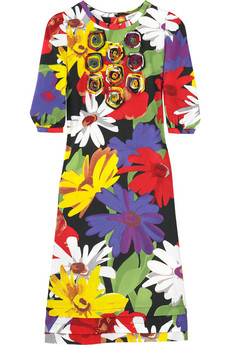 I know it's grey, I know it's freezing, I know you're still battling the post Xmas bulge and all you want to do is stay in bed. But I urge you to mend your ways, I am telling you to stop feeling sorry for yourself in your washed out greys. It is time to look to the future, to be optimistic; soon spring will be upon us and why not embrace it a little bit early.
Yes I am conscripting you to march to the beat of sunshine colours. Ok, maybe I'm coming on a little strong but let's face it, aren't you just sick of drab, muted, wintery tones? As I trudged down the high street I noticed a few items which began to put a spring in my step. Beautiful, sorbet colours are everywhere, on everything, shoes, handbags, jewellery, dresses, and coats! Yes brights are here and I think it is time to brighten up the wardrobe.
Brights are a huge trend for Spring/Summer 09, with Luella sending down bright oranges and purples. Christopher Kane went all multicoloured with acid yellows and also oranges. PPQ had candy coloured stripes and Chloe looked like a pack of crayons. There is something childlike and cheery about super bright colours, and this season you are allowed to clash. Yes the more the better, and I don't mean have tones or shades. I mean pick strong, ballsy colours.
The great thing about super brights is that they are actually easier to wear than you might think. If you're confident with colour go for head to toe, you'll look fashion forward. If you're not convinced then dabble with one really strong item, perhaps a brightly coloured pair of shoes or a silk blouse. Team these with cream khaki or light wash denim. Softer shades like ballerina pink and turquoise will also be key colours and are great for all you English roses. Otherwise you should be wearing royal blue, sunny yellow, full throttle purple and hardcore orange. No pastels allowed!
The brightness is everywhere and I mean everywhere, Topshop, Urban Outfitters, Warehouse, Oasis, New Look, Banana Republic. Then there are the designers. The pictured dress is £345 from See by Chloe at Net-a-porter and it doesn't get much brighter than this. Team with opaque tights, your choice of colour and ankle boots for now and then come summer pull on your yellow wedges.
Now go and be bright!