Last Updated on 19th October 2013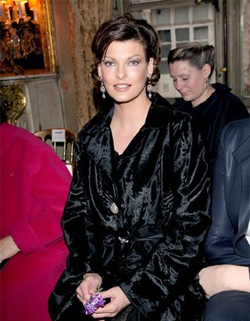 I don't blame supermodels for branching out. Kate's got her Topshop line. Christy has her yoga clothing range and Elle Macpherson creates beautiful lingerie. In fact it's almost inevitable considering the modelling industry has such a short shelf life. While many of her colleagues have opted for fashion, Linda Evangelista is (according to Grazia) venturing into the beauty industry with the launch of a make-up range with L'Oreal Paris. The finer details have yet to be released but Linda says she's a "total product junkie.
Is that enough to warrant her very own make-up range?