Last Updated on 30th January 2009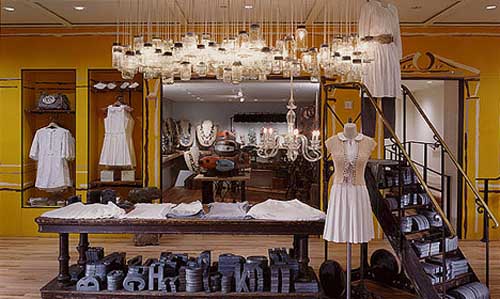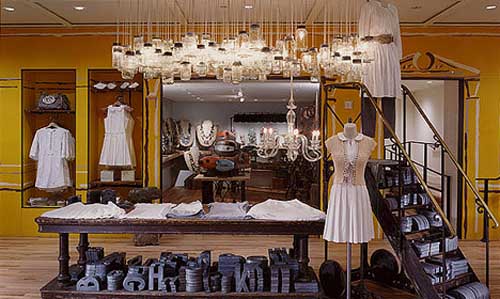 No not the study of cultures but the fantastic fashion brand from the US. Anthropologie is sister to cult store Urban Outfitters and it has announced that it will be opening two new stores in London.
Both stores will be in prime positions, one on Regent Street and the other on the King's Road. The Anthropologie stores in the States tend to have large floor spaces, and it will be no different here. The Regent Street location is a whopping 11,000 Sq ft, whilst the King's Road is a considerable 8,000 Sq ft in the Antiquarious building.
For those who have not visited an Anthropologie store then you're in for a treat when they eventually set up shop. They have a quirky, girly charm, think Urban Outfitters but more feminine and a slightly more eclectic vintage look. The ranges are as equally unusual as Urban Outfitters and the homewares are particularly stunning. The stores themselves are worth a visit just to marvel at the visuals.
James Bidwell, the new Europe managing director commented on the new stores:
"We are delighted to have secured two fantastic locations. The King's Road location will become the spiritual home from home for Anthropologie, and the Regent Street site will be part of one of the most dynamic and vital shopping districts in Europe. We are working hard to build small, talented buying, store and visual teams to ensure we create an amazing experience for our customers when we open our first store on Regent Street later this year."
The King's Road store is due next year and it is a good sign in such economic doom and gloom. But with all the American brands coming over, does it take the fun out of a shopping trip to the States?