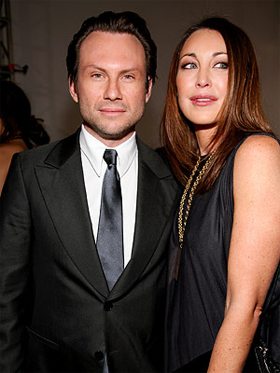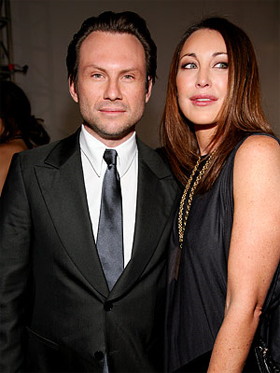 Fabulous. That's the word I would use to describe co-founder of Jimmy Choo, Tamara Mellon. Now, I know there are tons of other descriptive words probably more apt, but fabulous is enough for me. She's a fabulous business woman, has a fabulous personality and dishes out fabulous pearls of wisdom. Yesterday evening I took a trip down to the London College of Fashion for The Sunday Times Style Lecture with Tamara Mellon. It was worth it.
Tamara is tiny and with all eyes on her she walked up to the podium in an all black ensemble accessorised with a gorgeous gold studded clutch. Before the talk began, members of the audience were given the amazing opportunity to win via a raffle, a Jimmy Choo gift voucher to spend on a pair of Jimmy Choos or a handbag. Sadly I was five numbers shy of taking home the heels and I'm still blue.
With the gift giving over, fashion commentator, Colin McDowell grilled Tamara about love, life and work. She is unusually humble and has none of the airs and graces that one tends to encounter when dealing with successful individuals especially in the fashion industry. I won't mention any names.
From the sounds of it, it was a mixture of luck, determination on the part of Tamara, Jimmy Choo and creative director Sandra Choi and contacts in the right places that contributed to propelling the Jimmy Choo brand to where it is today. If Tamara has her way it'll be the same components that elevate the label to become a worthy competitor against the likes of Chanel, Gucci and Louis Vuitton and she intends to achieve this goal without creating and diffusion lines.
Critics often comment that Tamara didn't rise up from nothing, that in fact she had pedigree backing. It's true; her father was a successful entrepreneur, however judging from her background she's not adverse to hard work. Despite dropping out of school and unlike many "dropouts having the privilege of being shipped off for a year to a Swiss finishing school, Tamara rolled up her sleeves and learned how to trade by selling t-shirts at her very own stall in Portobello market. She also did a stint on the shop floor at Browns, wrote for Mirabella – a now defunct magazine and worked in PR at Phyllis Walters Public Relations for a while before heading off to British Vogue as accessories editor. All her work experience she says helped her tremendously when she launched Jimmy Choo in 1996.
As luck would have it there was a shift in the perception of fashion accessories in the mid-nineties, looking back this was the time when shoes and bags started to become serious status symbols for many ladies. It was this perfect opportunity which Tamara would exploit with a label named after a Malaysian, talented designer who previously created bespoke shoes especially for Vogue photo shoots.
Tamara, who wakes up every morning at 7.30am to get her daughter ready for school and comes home at 8.30pm every evening to put her to bed, credits the success of the brand with knowing what her clients want and catering to their needs. Being a Jimmy Choo woman herself makes the job slightly easier. According to Tamara the Jimmy Choo woman isn't necessarily a woman with money. It is a woman who is "passionate about fashion and luxury. Personally, I can't help but think you have to earn a certain amount to have the means to express that passion but she's right, there are a number of ladies that aren't "rich so to speak who do appreciate Jimmy Choo for what it represents , quality.
Lucky for Tamara she does have the ability to indulge in her passion and like many of us women has an obsession with shoes and handbags. She owns between 700 to 800 pairs of shoes all of which are catalogued and archived courtesy of Practical Princess. Her favourite designers are Balmain, Balenciaga and Stella McCartney and Tom Ford whom she wishes make a comeback to womenswear (I do too…)
McDowell managed to slip in a couple of personal questions about her beau, Christian Slater whom Tamara confirmed she met on a blind date at a time when she was fed up with dating, ready to concentrate on work and had no intention of meeting anyone. She and Slater hit it off straight away and despite the long distance (he's based in L.A and she's located in London) they don't spend more than 2-3 weeks apart.
Back to business, Tamara says as a businesswoman she intends to ride out the recession by cutting costs, being prudent and negotiating good locations when they pop up. Branching out into the Middle East in particular Qatar is also a possibility and accessorising her clients completely from "fragrances, swimwear, watches to sunglasses is a definite.
How has the brand been so successful? Tamara emphasized that since the birth of Jimmy Choo, the focus has been on the product. And her best piece of advice? She has two. "Don't sweat the small stuff and my favourite – "Feel the fear and do it anyway.
I left feeling incredibly inspired.
All Jimmy Choo products featured are available at NET-A-PORTER.COM