Last Updated on 6th February 2009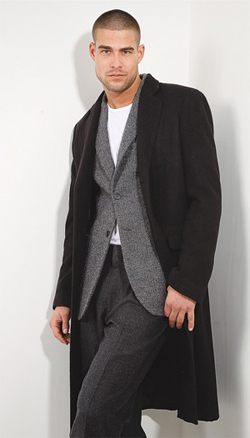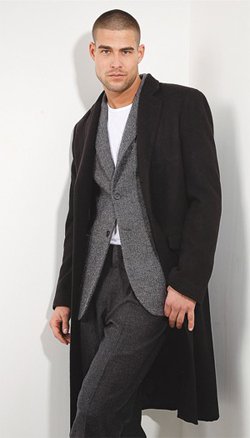 Mary-Kate and Ashley Olsen have managed that virtually impossible goal, of being a celeb and creating a successful fashion line. But like other successful celebrities turned designers, such as Victoria Beckham and Gwen Stefani, it is thanks to their unique sense of style. It is of course also helped by distancing themselves from the brand, like Gwen, using a completely unrelated name has lured in unsuspecting fashionistas. And now, thanks to the huge success of The Row, the Olsen's have decided to launch a menswear line.
The name The Row is a perfect fit, as the twins named their brand after Savile Row, which is London's premium tailoring street, it is therefore a perfect base for a men's collection. Interestingly, they insist on all their garments being made in America, whilst most turn to Italy or Paris for premium or China for cost, they remain loyal to American industry.
"That's our thing , an American brand made in America. When we looked in the men's market, we couldn't really find basics you could wear with designer, explains Ashley.
The collection will launch with basics including blazers and trousers, which if the womenswear collection is anything to go by will be wearable with an edge and The Olsens admit to seeking inspiration from other men's designers such as Tom Ford and male icons like Brad Pitt. There are 35-items in the range, with price tags you would expect from a premium collection. A t-shirt will set you back $230, whilst a cashmere overcoat costs $3,200.
The Olsen's know style, that can't be disputed, and whilst you may worry that they won't be capable of tackling the tricky men's market, having chosen a palette of neutrals suggests they know what they're doing.
But the Olsen's aren't the only child stars jumping on the designer train, it has just been announced that Hilary Duff will now be designing a line for DKNY Jeans, called Femme. Duff has been signed as a designer for two seasons. The collection is according to Hilary Duff – "feminine but tough, aggressive but in a good way. But we'll have to wait until August to see this "aggressive range, be afraid be very afraid.
Do you think Duff can rival the Olsen's? And do you like The Row? Do you think it deserves the hype that the fashion industry heap upon it?
[source]