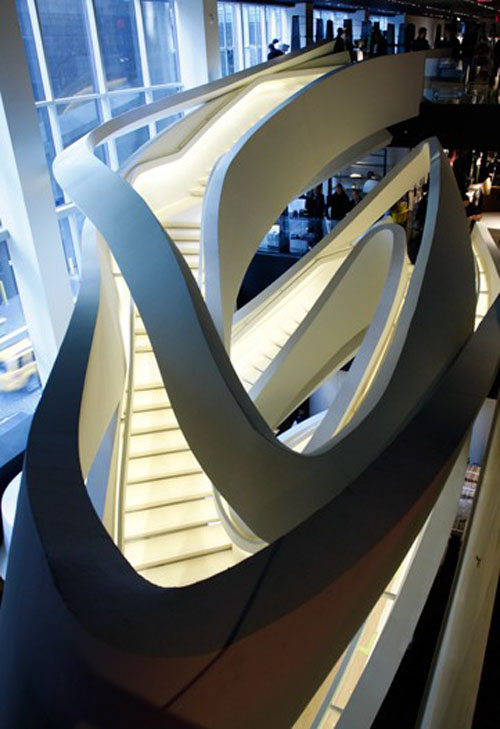 There are time stopping moments in life, they are nothing out of the ordinary but they are moments we hold close to our hearts. One of mine is sitting in the Armani Cafe with one of my closest friends, soaking in the Milan summertime, as I tucked into my overpriced prawn and piece of mango, and her into a single scallop and mushroom. Although this doesn't sound ideal, it really was, it was funny yet blissful and so I have a soft spot for Armani stores. You can therefore understand I was pretty excited to see the images of Armani's new megaflagship situated in my favourite city: New York.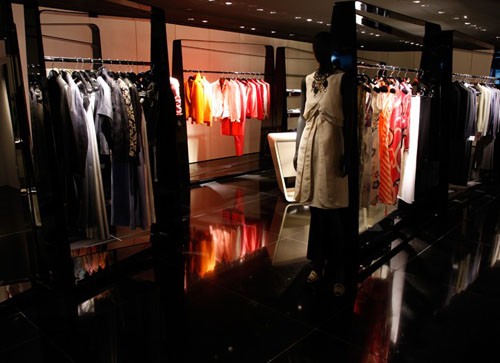 The store is positioned on 5th Avenue, sorry Armani Avenue and is incredibly striking. We're talking a crazy imposing staircase that is truly breathtaking. It is a massive store at 43,000 sq ft. The store stocks all the Armani labels, starting with the more affordable and working upwards to the top end.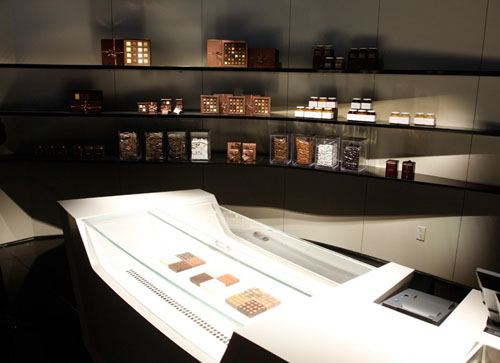 There is of course the very important chocolate counter, where you can pick up your Armani pralines, teas and jams. Is there anything better than Armani chocolates? Ok, maybe the shoe section, which is also a stunning layout.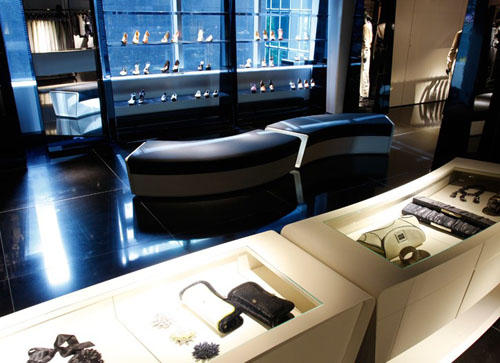 Exclusive Armani/5th Avenue pieces can be found in store, such as python jackets and massive hobo handbags.
The impressive store has been designed by architects Doriana and Massimiliano Fuksas. The curved fluid shapes are attractive and have an almost soothing affect , perfect for a hard days shopping.
It is all very Armani, it is beautiful, stylish yet classic. It isn't perhaps the most credit friendly of stores but sometimes these places are about having an experience (and buying designer chocolates).
[Source]