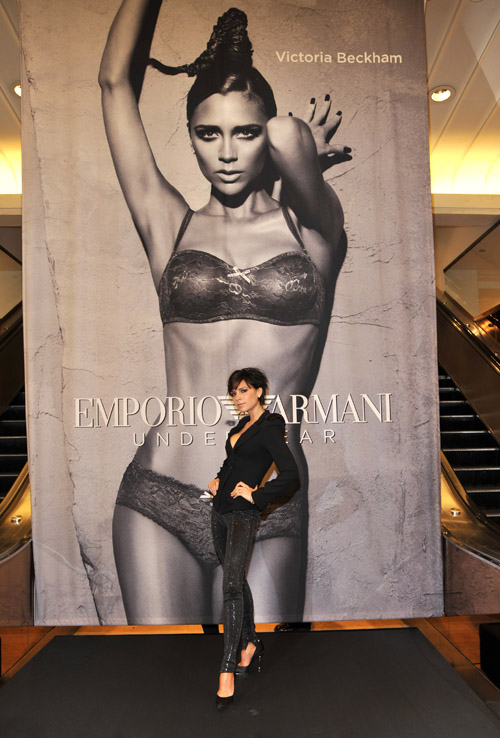 If you thought Victoria Beckham's last campaign for Amarni underwear was hot then check out this campaign. She is quite literally sizzling. Once more her figure looks amazing, I am not so sold on the coiled hairpiece, but then I guess it does create a 1950s B Movie feel. You can almost imagine her as a glamorous heroine being pursued by a massive plastic dinosaur.
The images were unveiled yesterday at Macy's, New York, where the 20 ft banner will pose proudly on the main floor. Victoria also looked sleek and stylish at the unveiling dressed in a stunning Emporio Armani tux style jacket and Swarovski crystal leggings. The accessories were of course all Armani, including her drool-worthy shoes.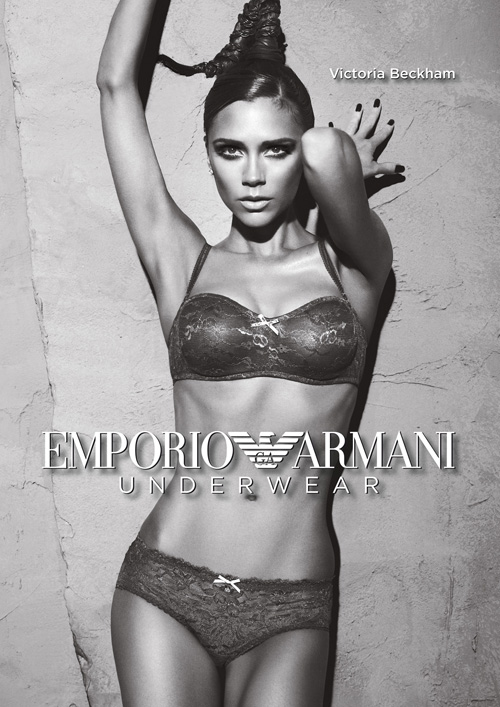 It is a very saucy shoot and no one can deny her fab figure. But do you like this image? What do you think of Victoria as a lingerie model?
Images courtesy of Armani