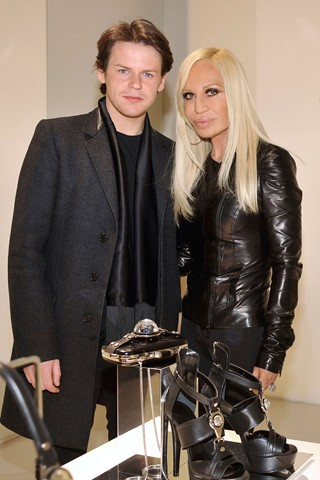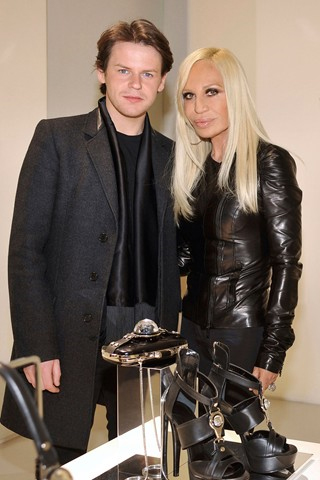 Its' been 20 years since Gianni Versace first launched the diffusion line Versus and 5 years since it's last instalment. But in Milan on Sunday the label was relaunched with the help of fashion's darling, Christopher Kane. For AW09, Donatella Versace recruited the Scottish designer to produce a capsule collection of accessories for Versus and true to form Kane delivered.
The collection which Kane describes as "tough and glamour, effervescent and rock 'n' roll, includes leather structured totes, handbags, evening clutches, platform ankle boots, gladiator sandals and cut out high heeled sandals.
Most items are embellished with crystals for heightened glamour and retain an edge of toughness with lots of metal hardware. Chunky steel jewelry and chain necklaces also make up the collection which was inspired by three main visible themes ,the diamond, the geometric pattern of the labyrinth (most evident on the handbags) and the Moschettone.
On her choice of partner, Donatella Versace said:
"Christopher is a highly creative young designer and his work impressed me from the very beginning. His Rock'n Roll style is very powerful, glamorous and sensual, perfectly in tune with the mood of Versus, which was always intended for young people who want clothes that project a personal style that is constantly evolving"
Spring 2010 will see the launch of both men's wear and women's wear.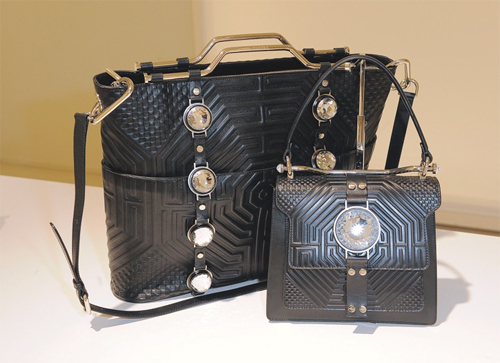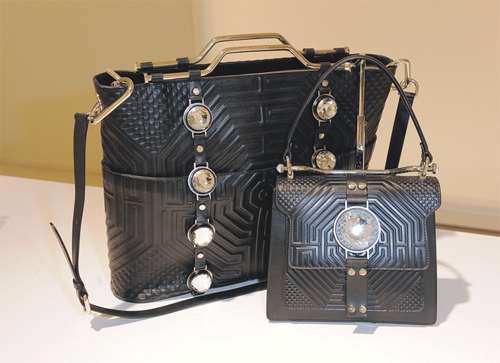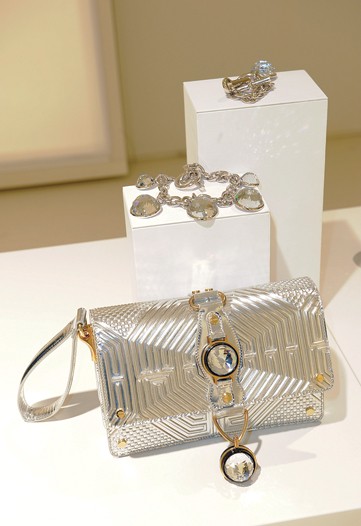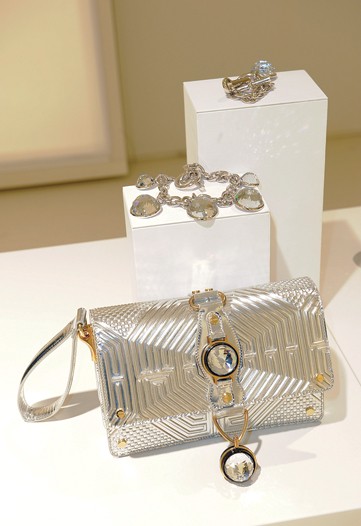 [Source/Images]