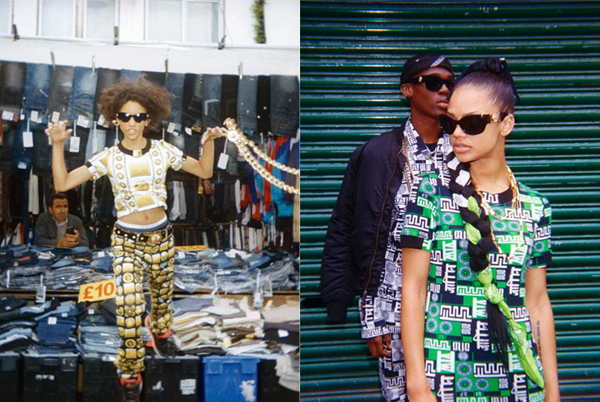 Looks like there was some truth in those MIA Versus rumours, as it's just been confirmed that the London-born rapper has designed a 19-piece collection with the brand.
The collection has reportedly been inspired by counterfeit Versace product such as the Medusa head and the Greek frieze, which we guess would be a very profitable silver lining.
"I adore the energy of the street, so when MIA proposed to expose the issue of counterfeit Versace pieces by creating a collaboration inspired by these items, I thought it was an incredible idea," Donatella Versace said. "The collection represents all that I love of the new Versus Versace: it's fast, it's noisy, it's brazen and it blends the world of music with that of fashion. I can't wait to see it worn."
The new collection will include menswear and womenswear, and will reportedly comprise of everything from t-shirts to dresses to military-inspired outwear and more. We can expect the collection to land on October 16th, so not long to wait at all!