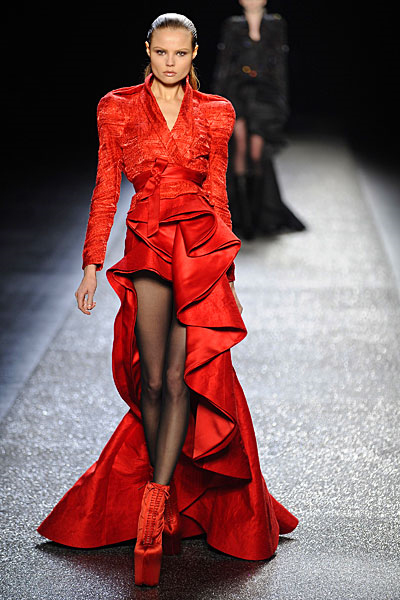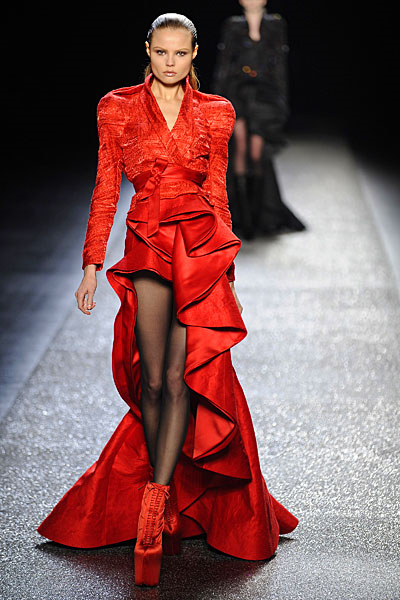 It's not over until the fat lady sings, or in Olivier Theyskens case till his contract ends in October. Rumours surrounding Theyskens employment at Nina Ricci have been rampant and the current situation sounds something like this – Theyskens was officially fired earlier this year, but he refuses to leave till his contract ends, hence why the Nina Ricci AW09 presentation is very likely his last. So, now here we are mulling over how ironic it is that considering the Belgian designer was asked to leave because his last collection for the house wasn't selling, Theyskens delivered an incredibly "saleable collection.
While some of his Parisian contemporaries have been busy channelling the clubbing, disco era of the 80's, Theyskens said of this collection, "It's not about going to parties, not that kind of nocturnal" mood….. it's like nocturnal light, with moonlight."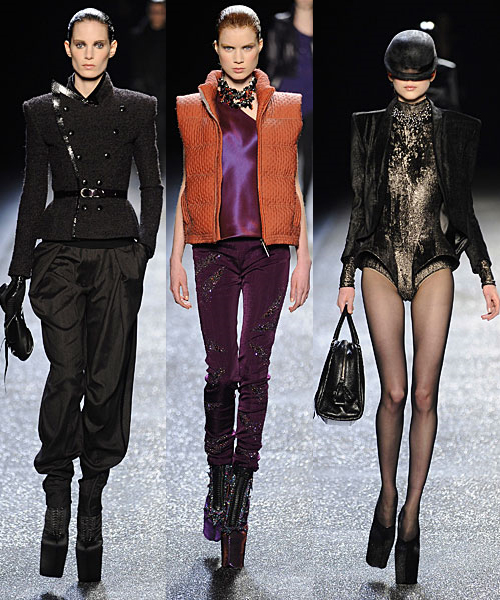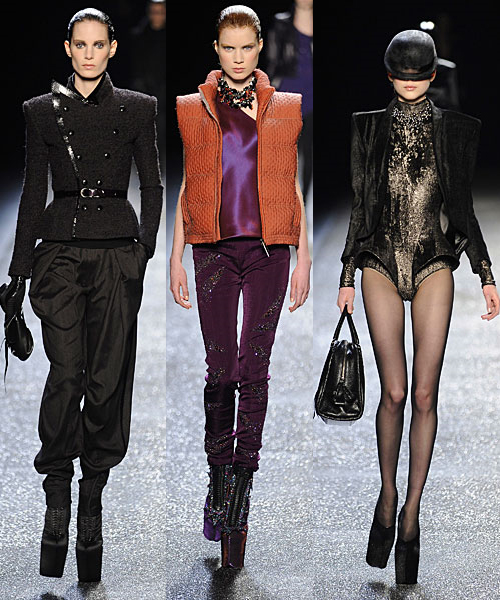 Theyksens sent out something for everyone, cropped biker jackets, beautifully tailored skirt and trouser suits, blazers complete with shoulder pads, loose trousers, space age/futuristic structured jackets and silk gowns with swirly structured hemlines that are literally to die for. But nothing could steal the limelight from the heel-less platform boots that look more like weaponry than footwear. How long do you think before we spy Victoria Beckham in these babies?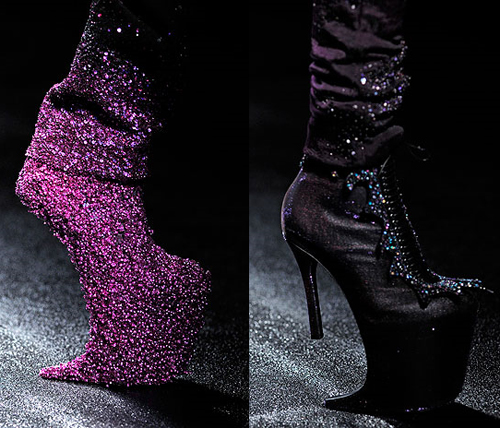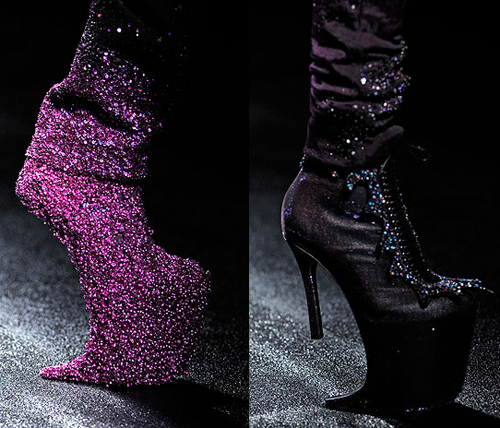 Theyskens is a genius , no question about it, and boy do we love him even more for fighting his corner. The designer admitted that this was an emotional collection and judging by the standing ovation, the audience which included – Beth Ditto, Lou Doillon, Mila Jovovich and Leigh Lezark, shared a similar sentiment. Unless Nina Ricci give Theyskens a second chance it's probable his final long bow will be his last.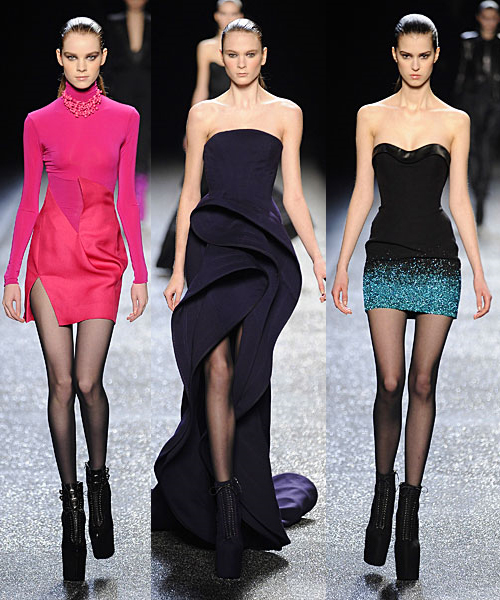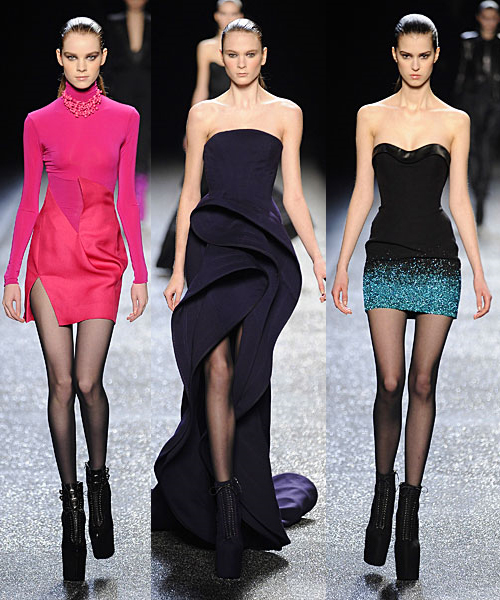 So, for now we'll be shedding a little tear and toasting his latest contribution to the house and it looks like we won't be the only ones, talking to IHT, model-actress Milla Jovovich said:
"You can tell that he just dreams about these women and they just come to life…it's almost like the way David Bowie makes music is the way Olivier Theyskens designs."
Well said Milla, well said!