Last Updated on 9th March 2009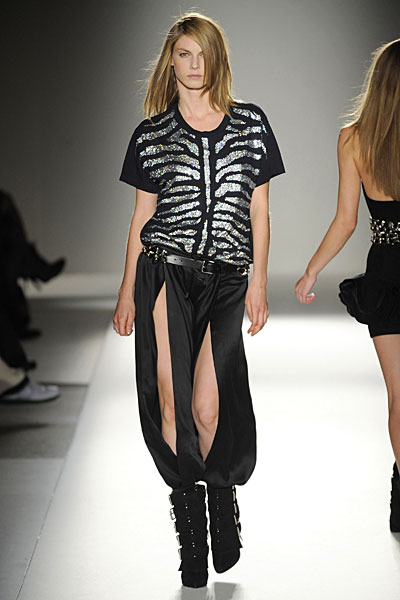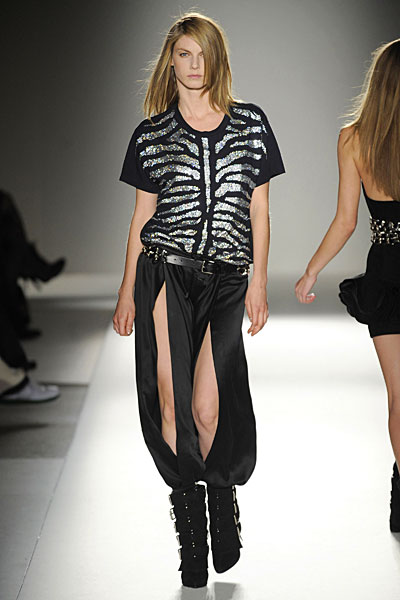 For autumn/winter 09, Christophe Decarnin chose to present at Gianni Versace's ex-location – The Ritz. Pounding the runway in a walk reminiscent of the supermodels of the 90's (Naomi, Christy, Cindy and co.) the models (which included the likes of Natasha Poly, Anja Rubik, Sasha Pivovarova, Lily Donaldson, Erin Wasson, Lara Stone, Raquel Zimmermann and Carmen Klass) at Balmain were sexy and sassy.The collection was clearly inspired by the 80's and featured lots of crystals, studs, metallics, black, and electric blue. Strong shoulders could be found on tuxedo jackets, mini dresses, pussy bow tops. Statement pieces included billowing trousers cut out at the front and an electric blue one shouldered dress.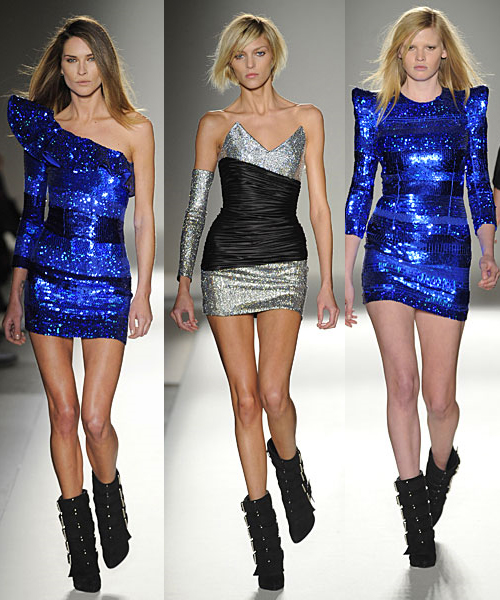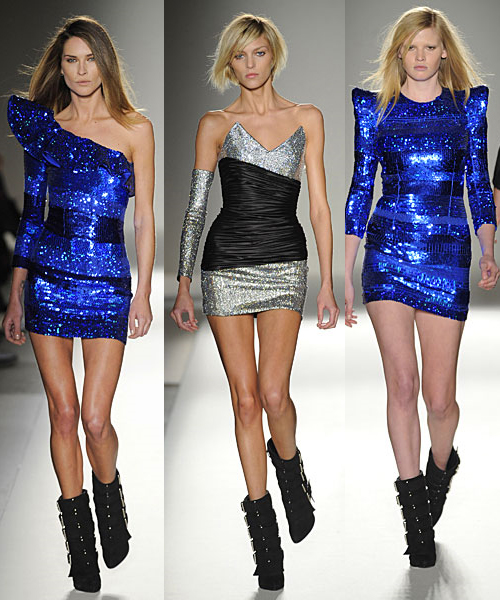 The ripped jeans paired with sparkly jackets would have made Michael Jackson circa Billie Jean very proud and Wonder Woman, oh she certainly would have let out a cheer or two at the sight of some of the strapless dresses. But the fact still remains, Decarnin pretty much regurgitated the aesthetic of past collections. However we can just about forgive him for doing so because, well…it works and he's also proven that it sells. Not only are his distressed jeans a sell out and a copycat favourite for the high street, but word is his pieces are snapped up before they even hit the store shelves. Yes, everyone wants a piece of Balmain or rather Decarnin.