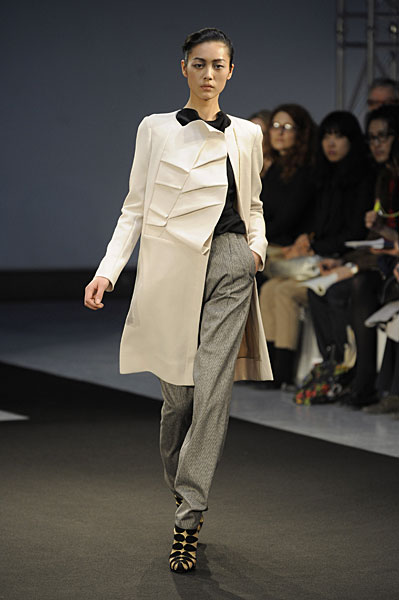 I always look forward to seeing what Roland Mouret has in store for us. Beautifully cut, sophisticated dresses, are you kidding me? I live for his dresses and no one does effortless chic like Mouret, so of course I too was sucked into the allure of the infamous Galaxy dress as worn by every celeb starlet. Maybe that's why I've been willing to let him off the hook for recycling his much loved formula ever since his major comeback to the catwalk. Showing for the first time during Paris Fashion Week (Mouret opted to show during Couture week for previous seasons) for autumn/winter 09 the French designer did of course cater to his diehard fans and offered up his signature dresses in gorgeous shades of emerald green and cerise.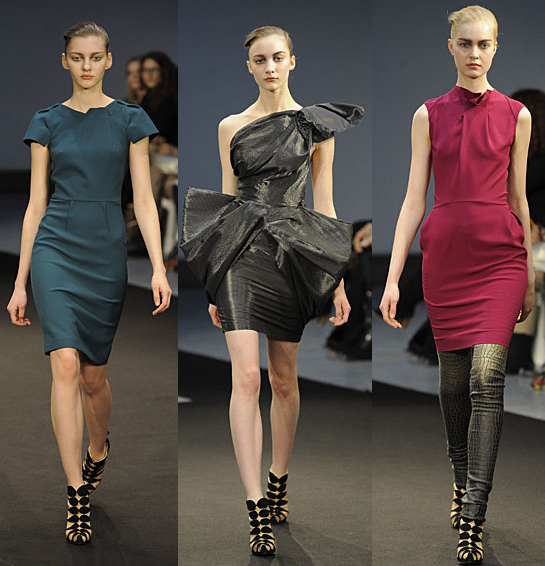 Thankfully Mouret did add another dimension to his aesthetic with the introduction of knitwear in his collection. It was a warm welcome to see delicate sweater dresses paired with snakeskin leggings and knitted tops with slim-line skirts. The loose tops paired with leggings and cropped jackets were "effortlessness" at its best. However, the coats were the real gems in the collection; Mouret designed beautiful statement jackets capable of transcending seasons.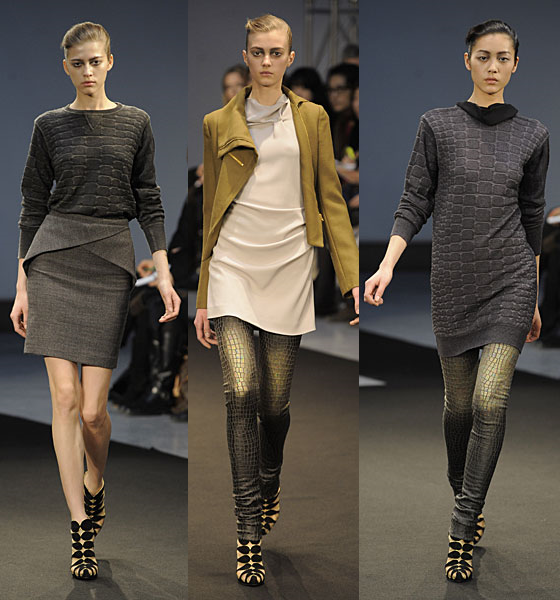 Mouret really did no wrong. Each piece was commercial and catered to the investment shoppers emerging from this credit crunching recession. Classic knitwear and cropped jackets were sure to satisfy the fashion pack who have embraced the trend of simplicity. The leggings will definitely steal a sale or two from the Kova & T crew, and his one shouldered cocktail dresses will be right on cue for party season. No doubt, Net-a-Porter will be rubbing their hands with glee. Well done, Mr Mouret, the collection is sure to be a sell-out!