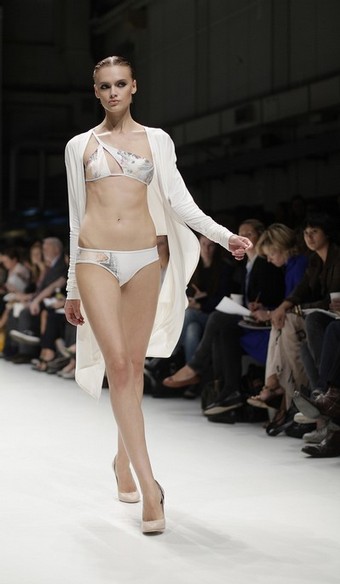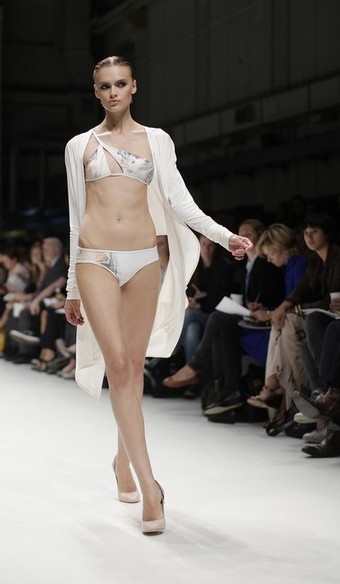 Thoughts of sunshine and escaping to somewhere hot this summer do two things to a British girl. One, they keep us going and make life at work in the lead up to the warmer months just about bearable. And two, they put us in a flat out panic about what we're going to look like in our swimsuits. Well, put all those fears at bay and face your fears head on. Ladies, let's see what we have to contend with and check out the trends for summer 09.
Trend one: One shoulder bikinis and monokinis
The asymmetric trend pictured above has made has been translated to swimwear. Marios Schwab was just one of a number of designers to work this look into their spring summer collections. Asymmetric swimwear is great for those of us with smaller chests to be on-trend, as the sweep of the straps focuses attention on the shoulders and not the breasts. But just one warning. Avoid instances of renegade boobage – don't run whilst channelling this look!
Trend two: Cut-away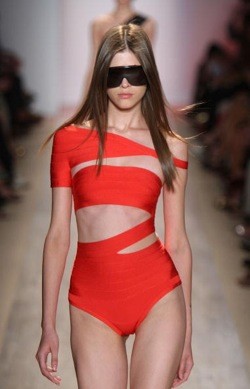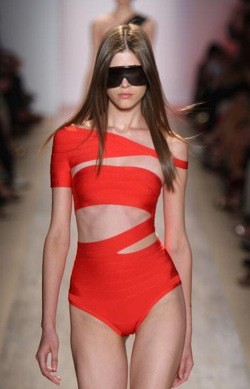 Play peek-a-boo with your tan lines in a cut away one-piece. Okay, okay, not the most practical of trends but the dramatic shapes and teasing flashes of flesh have resulted in some truly stunning pieces making their way on to the catwalk. None more so than at Herve Leger by Max Azria's SS09 presentation. Suits in shades of peach, black and scarlet wrapped and strapped their way across the models bodies. Stunning!
Trend three: Vintage inspired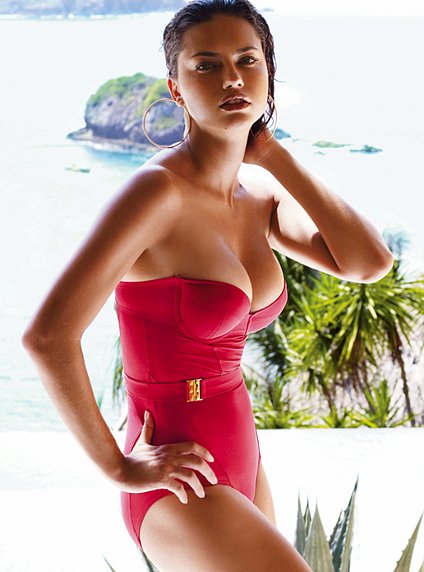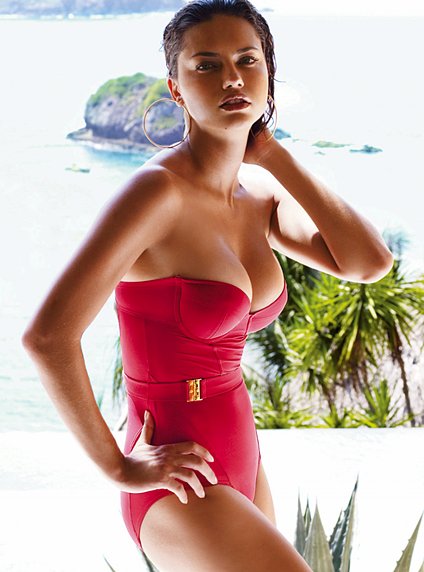 From under-wired cups, to stripes, draped and twisted swathes of fabric and retro ruffles, vintage is hot for the beach this summer. Our favourite is this maroon number from Victoria's secret. Who needs straps when you have uplift like that?!