Last Updated on 19th October 2013
Much like the sartorial fairytale we endured last season, autumn/winter'12 brought with it a tale of its own. But there were no candy cotton hues and floral appliqué-dripping pieces in sight, as this season demands a more serious, moody and darkly romanticised palette.
Enter the new season Goth, but not as you'd imagined it. Forgo traditional gothic stereotypes and imagine a romanticised take on the dark subculture, as designers the likes of Givenchy and Rick Owens sent sharp black looks down the runway with supernatural details and an eerily ethereal quality about them.
Confused about how to channel this new season trend? Ditch all Marilyn Manson references and take your cue from Winona Ryder in Dracula, or maybe imagine Girl With The Dragon Tattoo's Lisabeth Salander walking down the runway after she develops a soft spot for journo Mikael Blomkvist, having undergone a high end makeover. Phew! Got it?
Soften up a leather or PVC heavy look with lace, silk and plenty of embellishment to ensure you look more Mina Murray than Morticia Addams, and don't forget to check out our 5 key Gothic trend must haves below to get your wardrobe into gear for the new season!
Lace Trim Cami and Short PJ's, £32, available at Topshop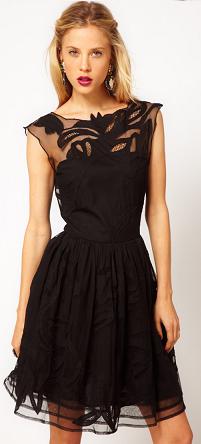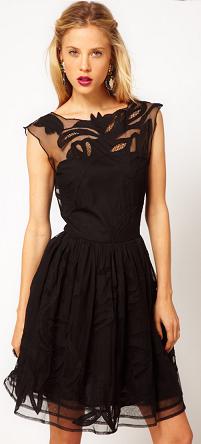 Gothic Prom Dress, £95, available at Asos