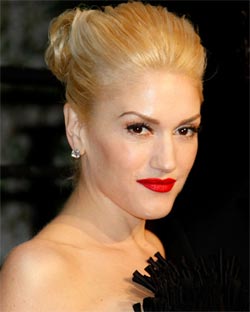 If you could have heard the screams of excitement when we found out that Gwen Stefani is appearing in Gossip Girl you would have been deafened.
What a fabulous piece of casting this is, the fashionista's favourite show with the ultimate fashionista herself… perfection! Oh but it gets better, she will be appearing with her amazing band No Doubt!
The band will appear in the last episode of the current series, which will air in the US on 11th May. The cameo will take place at an 80s themed party where they will play Adam and the Ants' Stand And Deliver. The 80s theme is of great significance to Gossip Girl fans. For it was recently confirmed that Gossip Girl is getting its own spin off series set in that very decade.
The new series will centre around the character of Serena's mother Lily Van Der Woodsen and her life as a teenage in 80s LA. Viewers will follow her hectic party lifestyle and all the dramas that go hand-in-hand with it. There are also rumours that this series will cross over with the cult series The O.C. and Lily will hang out with Kirsten Nichol and Jimmy Cooper. If you think Gossip Girl is fashionable, this series will be even better. 80s bad taste is of course the look of the moment.
We can't wait to see Gwen in full 80s get up, this will be a must watch episode!
But we should also add that Gossip Girl isn't the only high fashion TV show around, oh no. In an new US pilot Elle Macpherson is playing the boss of a New York model agency. The show titled A Beautiful Life will also star Mischa Barton as an aspiring model and is being produced by actor Ashton Kutcher. Let the fashion face off begin.