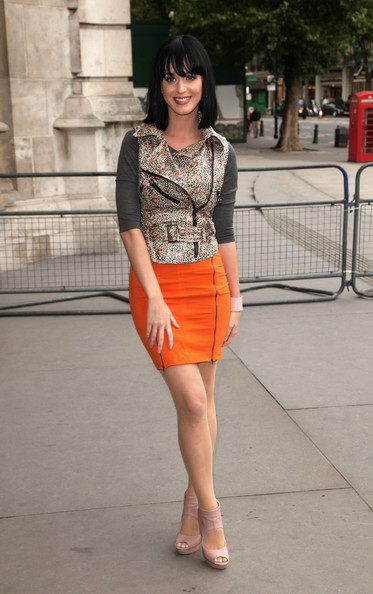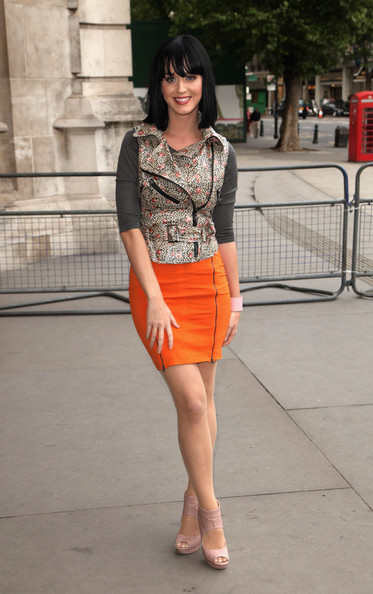 Katy Perry's fashion sense is inspired by 'Clueless'.
The 'I Kissed A Girl' singer loves the look Alicia Silverstone sported in the 90s comedy movie, in which she played airhead matchmaker Cher Horowitz, which included knee-high socks, cardigans in pastel shades, belly tops and mini-kilts.
Katy explained: "'Clueless' was a fabulous inspiration to me in the 90s! So were Shirley Manson, a young Gwen Stefani, Madonna and Courtney Love. Now I idolise Dita Von Teese, Agyness Deyn, Bjork, Natalia Vodianova, and always Lolita."
The 24 year old singer is famed for her outrageous style both on and off the stage – she wore a black and pink Hello Kitty corset and black PVC leggings to this year's BRIT Awards in London – but refuses to tone down her look.

Katy claims there is nothing she would rule out wearing, and doesn't find her past fashion faux pas embarrassing.
She told vogue.com: "I've tried a lot of looks and still continue to do so. I take lots of chances. Sometimes people are inspired and sometimes, confused. I never regret much of anything, though – I think everything I have tried, for better or worse, has been a creative expression of what I was feeling at that moment in life.
"You wear the look, don't let the look wear you. It's all about having self-confidence, which helps you pull off anything."