Last Updated on 1st April 2009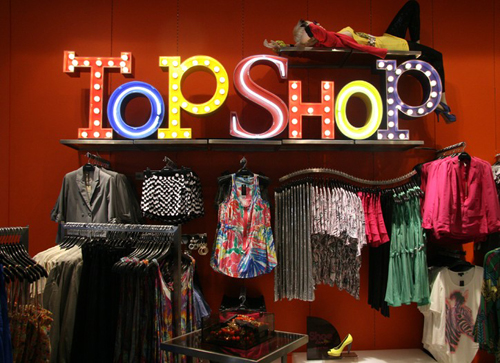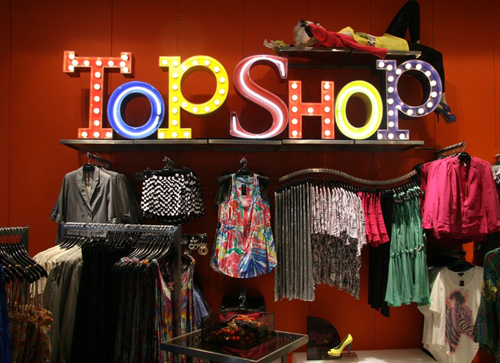 Topshop's first home stateside is due to open on Thursday 2nd April, and here's the first look of the new store. It does look fabulous, and as always is visual merchandised to perfection.
Sir Philip Green is obviously happy exclaiming: "This is genuinely the best store we have ever built. And we're inclined to agree. It is over the top loveliness, and has some of the most unusual mannequins ever seen.
There is of course going to be a lot of buzz surrounding the grand opening. Fashionistas can expect exclusive parties and dinners, we're still waiting on our tickets, I'm sure they'll arrive tomorrow, probably lost in the post.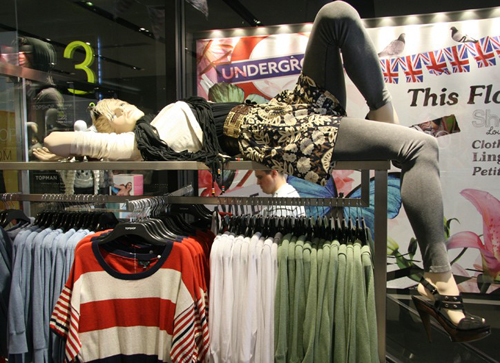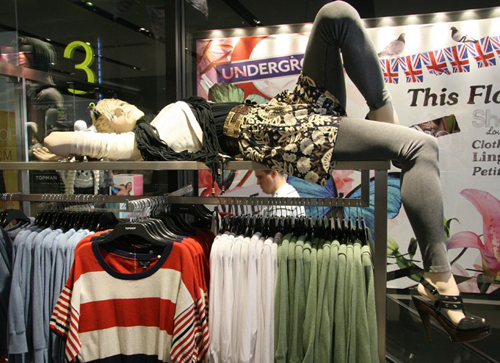 So anyway, after all the high profile partying a rather glamorous ribbon cutting will take place, by our very own Kate Moss. But if you can't make it to the opening, make sure you're loitering around New York streets, because a chic Topshop van has been going around handing out goody bags and gift cards, which are worth up to $500. And I thought the Topshop lunchboxes at Fashion Week were good.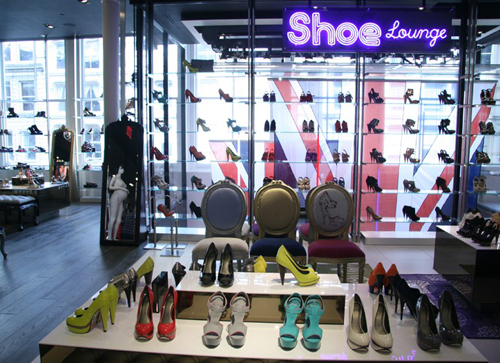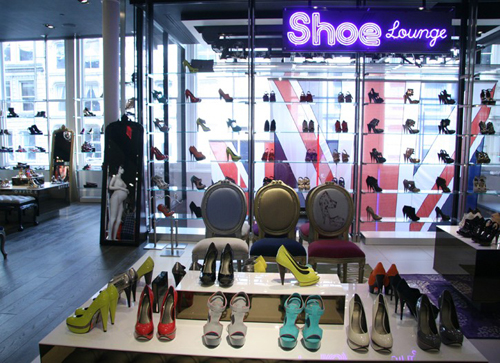 Oh and if you were worried you might get bored of it all, then you needn't be. Deliveries will be daily, and there will be 100 new pieces in store each week. And keeping the Topshop tradition, students will receive 10% off! Fab! There is also a DJ booth, a massive Boutique section, and a 700 Sq ft Kate Moss shop. But it is the shoe department that got our mouths watering, wow, wow and double wow.
And it's not just Kate Moss that will be premiering her new collection for the store on 2nd April. But shoppers will also be treated to the new ranges from Jonathan Saunders and Preen especially for Topshop.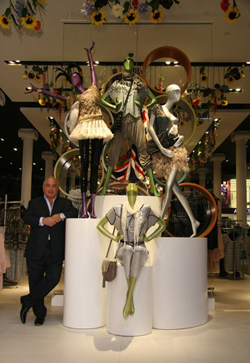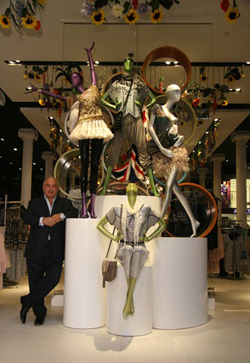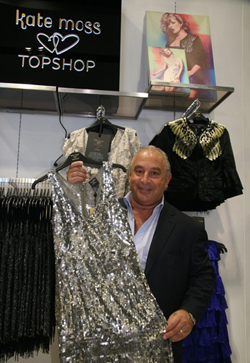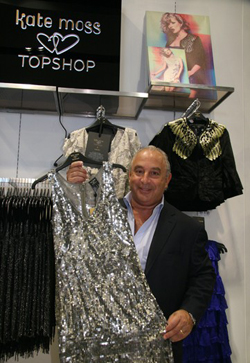 Sir Phil's clearly optimistic:
"Am I nervous? Absolutely not. If we do our job well, people will shop here. You get a 'wow' feeling, even when the store is empty of shoppers. Imagine what it will be like with people shopping.
But it doesn't matter how upbeat you are Sir Philip Green, that sequin mini is just not your colour.
[Source]