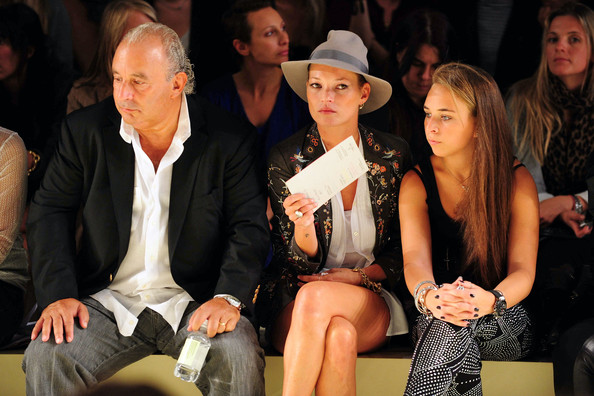 Kate Moss may have designed her last solo collection for Topshop, but that's not to say she won't still be involved with the brand – if today's rumours are anything to go by, it looks like she'll be keeping her creative hand very much within the Green family.
So we hear, the supermodel is in talks with Chloe Green, Arcadia boss Sir Philip Green's 19-year-old daughter, about designing a joint collection for the high street giant.
"I saw Kate a few days ago and we talked about doing something together in the spring, collaborating on a collection," Chloe tells the Telegraph. "She's really into vintage and I love clothes that are a little bit more modern, so I think it will be an interesting mix to work together."
Apparently Kate has already given Ms. Green – who's keen to follow in her father's footsteps (and let's face it, who wouldn't be) – advice on how to approach the design process.
"Kate taught me to always think of myself first," she says. "I'm designing for me and if other people like it then great. That's how she designs."
We could certainly think of worse mentors…