Last Updated on 18th February 2009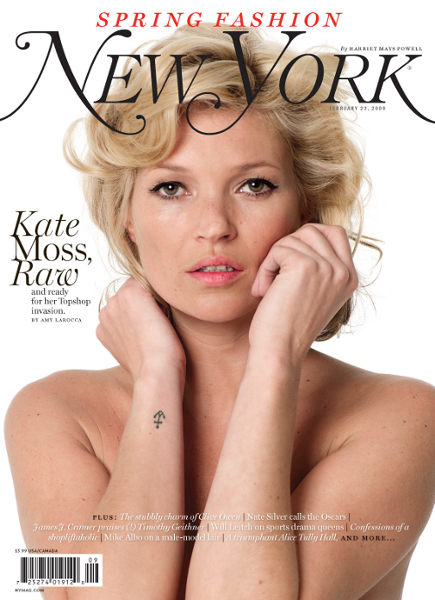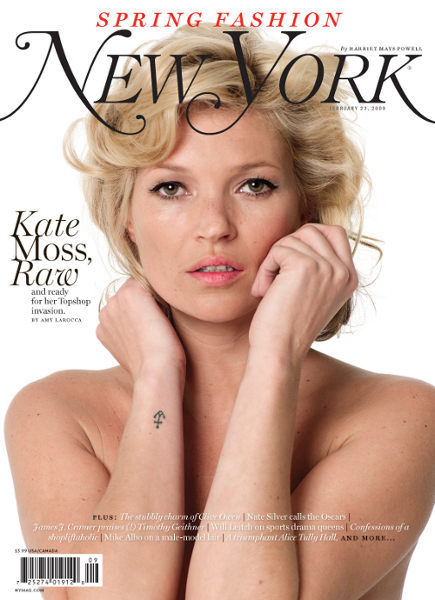 If you haven't heard, Topshop is opening in New York on 2nd April. Sir Philip Green and his team have been running around New York Fashion Week, getting the word out and scouting for talent. He did also have time to mention to WWD that more stores are planned, with up to fifteen to be set up across America, with Miami and Boston being tipped as top Topshop destinations. For the New York store there will be an exclusive line designed by Biba founder Barbara Hulanicki as well as numerous other collections. But although this is all very exciting, it's the Kate Moss collection we're really interested in.
You may have seen the tabloid claims that Kate is pregnant, but in a fabulous shoot and interview with New York Magazine, she explains all and puts those rumours to rest.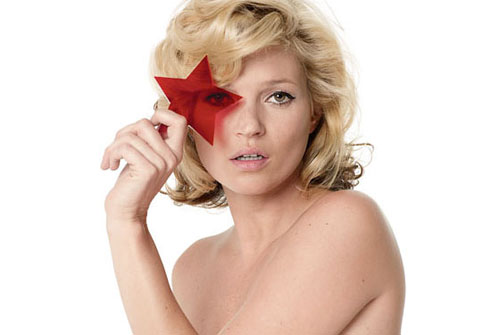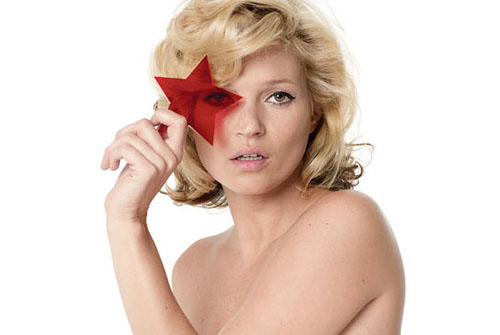 The interview takes place with Kate and Sir Philip, and it's filled with light hearted banter, who knew either of them were so jovial?!
Talking about the move to New York:
Sir Philip: We've taken a decision of saying we're going to change nothing for New York. I think with the climate what it is …
Kate: People want a dress which is not a thousand bucks! With Topshop, you can go in and … you're on budget, major … you can go in and not have to spend fortunes. I didn't want to be charging $3,000. The thing is … I know clothes. I just want a dress that fits and makes me feel good and makes me feel pretty. I don't really think about the masses.
But what's very exciting is the prospect of a new lingerie range:
Kate: I've got a clear idea of what I want for lingerie. I've just started wearing bras. It's a miracle. Not today, but I have been. Great timing for my lingerie collection. I've just grown breasts…I am a woman now! It's true. No, honestly, I've never worn a bra in my life. Ever! It's so awful, even my friends are phoning me up and saying "Are you pregnant? And I'm like, "No! I just put on a couple of pounds, and they went in the right place. Isn't that weird? And how perfect for lingerie.
It's an incredibly witty interview, the most priceless moment being when Sir Philip remarks: "Oh my God! How exciting! Now you've got titties. How exciting. Did you ever think you would hear Sir Philip Green say the word titties?!
But it's the shoot we're loving the most. Kate models her new Topshop line that will be available in the New York store. But more importantly she flaunts her new curvy figure and those 'titties'. She does look curvier and I think her best yet. Gone is that skinny androgynous shape, and in with a very sexy body. She looks phenomenal. I have never been a huge Kate fan, I didn't really understand all the fuss, in my eyes she always looks gaunt and scrawny. But now with her new figure I think she is her most beautiful.
And if you're lucky enough to be in New York on 2nd April you'll get a chance to spot the lovely lady for yourself, as she opens the store with Sir Philip.
Photographs by Bert Stern for New York magazine