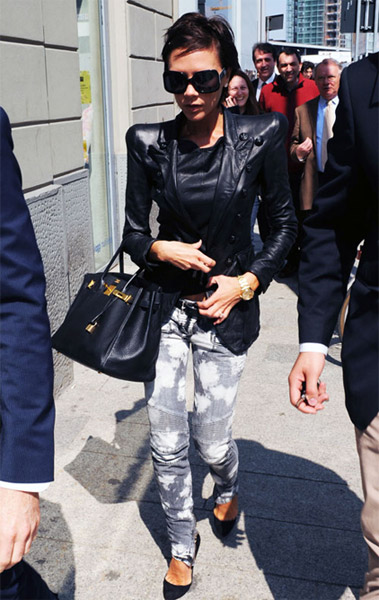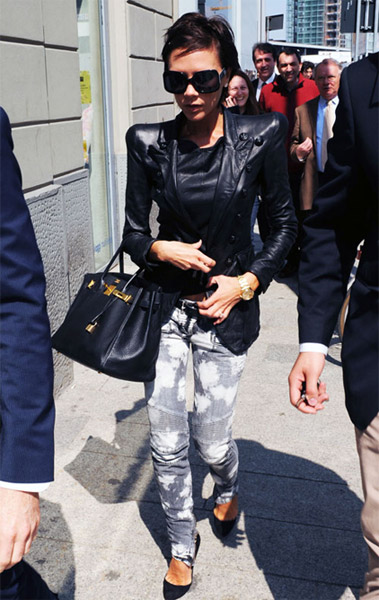 Shoulders are huge both in size and status. They are the must have silhouette for Spring/Summer 09 and will continue right through into Autumn/Winter. And you can always rely on Victoria Beckham to dabble in the trends before anyone else.
And her she is in all her Balmain Spring/Summer 09 glory. As a colleague commented it's like Audrey Hepburn joined the Hell's Angels, but I kind of like it.
The jeans are without doubt amazing, and the jacket is very Adam and the Ants but it really works. This high fashion look was all in aid of some well deserved shopping in Milan. And possibly to celebrate her new status as a voiceover artist. If you didn't hear she's done a voice for the cartoon Spongebob Squarepants in which she plays a Princess. We've also heard that she may be making a bit of a career out of voiceovers so watch this space.
Back to the clothes, I do love the whole ensemble, but I would love to see a bag on her arm that isn't a Hermes Birkin. How do you feel about the exaggerated shoulders? Is it a trend you're feeling or fearing?
[Image]