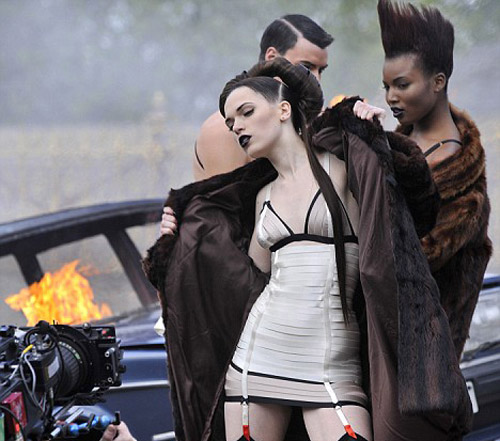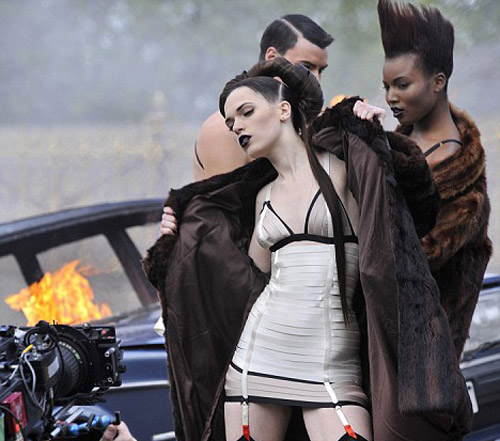 For any of you who have read Imogen Edward-Jones' Fashion Babylon this will be very exciting news. For those of you who haven't read Fashion Babylon, shame on you.
To give you a little insight, Fashion Babylon is a book exposing all the naughty goings on in the fashion world. Imogen Edward-Jones has written other books including Hotel Babylon and Air Babylon, for all of these she is informed by anonymous insiders in these weird worlds in order to compile her books. Therefore all the shocking secrets are in fact truths, so if you love fashion it is a must read.
But anyway, back to Material Girl, Material Girl is the BBC TV version of Fashion Babylon. It is a six part series and has cost a staggering £6 million to make. These images come straight from filming a photo shoot in Kensington Gardens last week.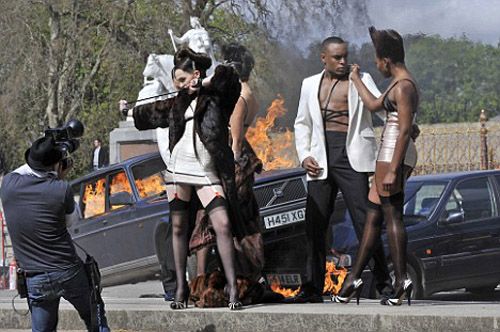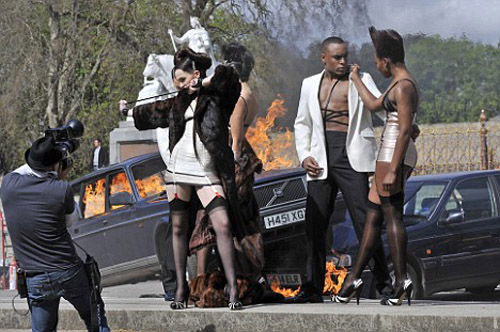 The cast includes Lenora Crichlow as the central designer Ali Redcliffe, Anna Brewster as Ali's best friend and model Lydia, and Dervla Kirwan will play Ali's nemesis Davinia Bailey. So it hasn't kept exactly to the book, but when has an adaptation?
According to the BBC's controller of drama commissioning:
"Material Girl is a fun saga of a girl trying to make it in a competitive professional and personal world. With all the zest of a Hollywood romantic comedy.
I am very excited, and I have to say these photographs have restored my faith in British television, they look glossy and exciting. And it's high time that we had a decent fashion show to export.
[Source]