Last Updated on 26th June 2012
Ok, not really. But Ed Westwick, i.e. the one and only Mr Chuck Bass in Gossip Girl and general sexgod, lent his chiseled good looks to the Philipp Plein menswear show yesterday – and it was gooood!
We don't like to make a big deal of Men's Fashion Week in Milan (we do appreciate it from a distance though!) but we felt this one was a bit of an exception. See pic above for the reason, just in case there was still any confusion.
In all seriousness, when we've stopped drooling and giggling like schoolgirls, we think Ed Westwick is a great ambassador for Philipp Plein. So much so that he even starred in the brand's ad campaigns too (along with a non-discreet Terry Richardson), which you can see below.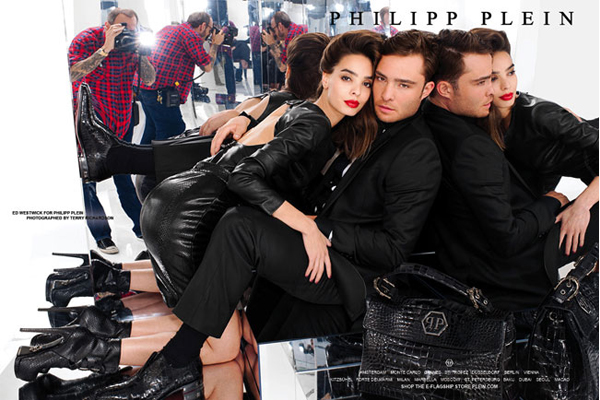 Not bad, huh? We're imagining that the brunette is Leighton Meester though… Chuck and Blair forever!
(Can you tell we have Gossip Girl withdrawal symptoms already?)