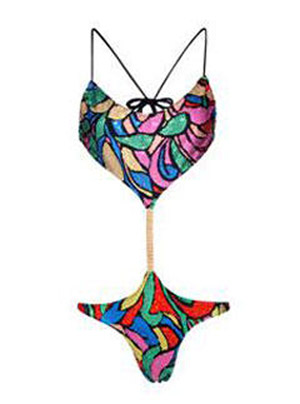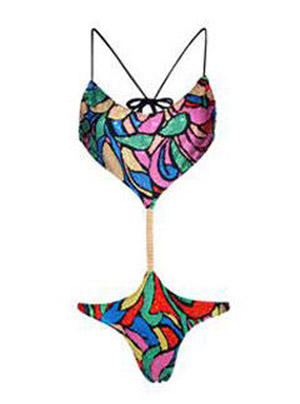 If you thought that Balmain jacket we reported on was a little excessive, then check out this beauty from swimwear brand Pistol Panties.
The swimsuit is called 'Anita' and is exclusively stocked in Selfridges. It costs a whopping £2,000. Yes, that's right £2,000 for a swimsuit, oh and you can't even swim in it.
Anita is made from 5,000 Swarovski crystals, which is why it is unswimmable. But it gets even stranger, there are waiting lists for this little number, yes there is more than one person who wants to buy it!
It is limited edition and will be stocked in Selfridges in London, Manchester and Birmingham.
I don't know about you, but this all seems a little excessive to me. I've never really understood swimsuits that were made purely for posing. But this really is ridiculous, I do like the pattern though. So if you're reading Pistol Panties why not make a swimsuit fabric version for us paupers.
[Source]