Last Updated on 19th April 2009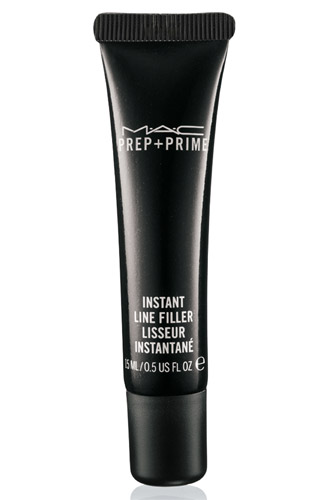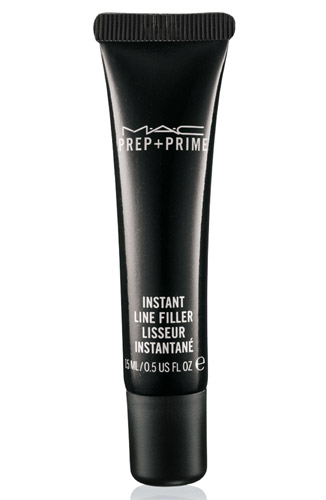 What: Launched alongside the Skin Refined Zone for M.A.C's Prep & Prime range, Line Filler aims to target areas where you want to soften lines. Worried that you'll be applying Polyfiller to your face? Fear not. Line Filler creates an optical illusion that helps diminish the appearance of lines over time using different technologies: Advanced Optics use microspheres which scatter light, while the Expression Relaxing Technology together with Gatuline and Argireline boosts the skin's natural collagen production. Line Filler is also said to trigger the skin's internal healing mechanism which will fill in visible wrinkles.
The results: I have to admit, I was a little concerned that I wouldn't be able to test this product to its full potential, simply because I would not perhaps benefit from the effects of Line Filler in the same way that an older consumer might. Saying that, M.A.C state that while Line Filler has been introduced to help combat the common signs of ageing, it will also lessen the look of imperfections in general.
Similarly to Skin Refined Zone, Line Filler comes in a 15ml tube and you only need the smallest amount when applying to the skin. So, the results? Well, if I'm honest, I haven't noticed a change. While Line Filler is decent as a base, smoothing the skin and easing makeup application, I didn't really find myself benefitting from the technologies that M.A.C's product boasts. I'm definitely going to pass this one on to someone who is after something to fill in those lines to see what they think…
The Verdict: I'm tempted to say on behalf of the younger consumer, that it might be worth leaving this product on the shelf for a little longer. The technologies used in Line Filler all sound very impressive but I just don't think that I noticed enough of a difference to invest right now. That said, I would be tempted to give this another go in a few years to see what the difference is, because you can't sniff at £12.72 for a product that claims to work such wonders. Available at www.maccosmetics.co.uk