Last Updated on 12th May 2017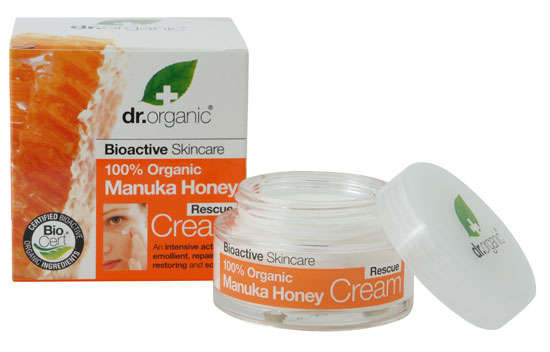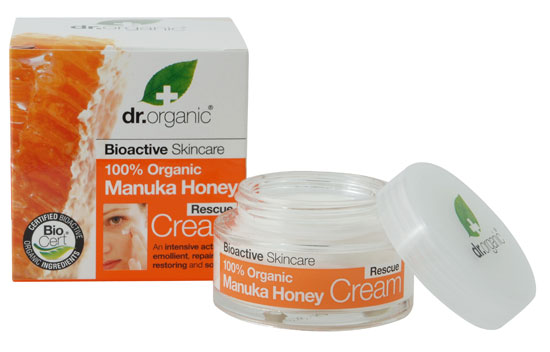 I have such sensitive skin that when I'm not testing out facial products I tend to stick to a standard fragrance free moisturiser by Boots.
However, and I say this like an excited kid, that was until I experienced Dr Organics Manuka Honey Cream by Holland and Barrett.
I actually only discovered that Holland and Barrett had a skincare collection after being invited to a press breakfast for the launch. As the name suggests the Dr Organics line is 100% organic and includes a complete selection of skin and environmentally friendly hair, body and oral care products using popular active ingredients. There are six individual skincare collections that make up the line and each offer different healing properties. There's Aloe Vera, Pomegranate, Tea Tree, Vitamin E, Lavender and my personal favourite Manuka Honey.
I've tried out a couple of other products from the line such as the Lavender deodarant which honestly did nothing for me. I think I'll stick to my trusted Sure when it comes to matters of pespiration. I also tested the Pomegranate toothpaste, and honestly I wasn't too impressed, but the Manuka Honey facial rescue cream I had to share!
After one day of using it my skin felt amazing, after two days it started to look amazing and after a
week I was being complimented for my glowing skin.
The cream has a specific purpose, it "repairs and restores, heals dry and damaged skin, sun damaged skin, sensitive skin (that's me), irritated skin and allergic skin. So while it can be used daily, I'd really only reccomend using it when your skin literally needs to be rescued, for maximum results.
I've shared this cream with two friends and both feel the same as I do. In fact one friend has gone all out and purchased the body butter and the soap while her mum has nabbed the cream for herself! .
If you've tried Dr Organics Manuka Honey Cream, leave a comment. I'd love to know your thoughts and if you get around to buying it let me know if it works for you.
I've yet to try the facial creams from the other Dr Organic skincare collections, but I've got my eye on the Vitamin E super hydrating cream.
Dr Organics Manuka Honey Cream, £5.99 available at Holland and B.arrett